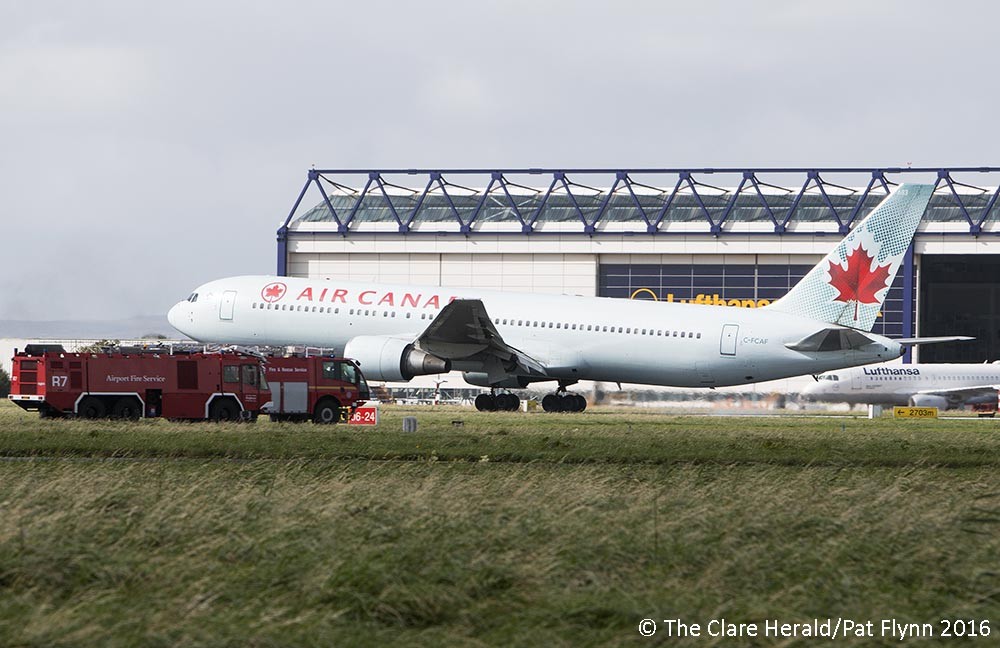 A transatlantic flight diverted to Shannon Airport this morning after a passenger was reported to have fallen serious ill.
Air Canada flight AC-56 was travelling from Toronto to Dubai in the United Arab Emirates when the crew declared a medical emergency at around 7.00am.
The crew had been in contact with air traffic controllers at the Irish Aviation Authority's North Atlantic Communications Centre in Co Clare at the time. They advised controllers that the passenger, a man in his 50's, was believed to be in cardiac arrest.
The pilot also told controllers that they would need to dump aviation fuel before they could safely land at Shannon. As the Boeing 787-900 Dreamliner jet descended towards the Irish coast, the crew jettisoned several tonnes of fuel to ensure they touched down within safe landing weight limits.
The crew had also been in contact with their own operations centre and medical professionals on the ground who advised that the flight divert as soon as possible to the closest suitable airport.
Airport fire and rescue crews were placed on standby at Shannon for the aircraft when it landed at 8.10am.
A HSE ambulance and local doctor were also waiting to meet the flight and the passenger was removed to University Hospital Limerick for treatment.
The flight continued to Dubai at 9.36am after the aircraft had been refuelled and the passenger's baggage had been removed in accordance with strict security procedures.