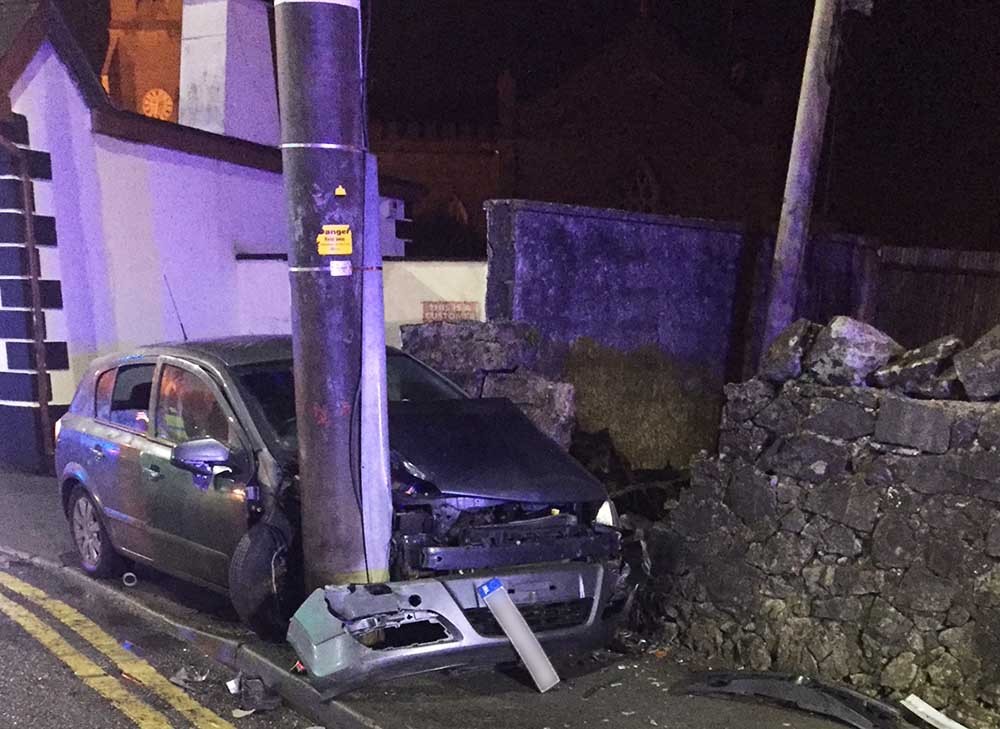 One man was seriously injured while a woman was arrested following a road traffic collision in Co Clare last night.
The crash happened in the centre of Ennis at around 9.00pm near the junction of O'Connell Street and the Clare Road.
A car lost control on a bend and became wedged between and ESB pole and a wall.
A man was seriously injured in the collision and is understood to have have undergone surgery early this morning.
A woman, believed to have been driving the car, was arrested at the scene. She's understood to have refused medical attention and was taken to Ennis garda station for questioning.
A third person is understood to have fled the scene. All three are believed to be in their late teens and twenties and from west Clare.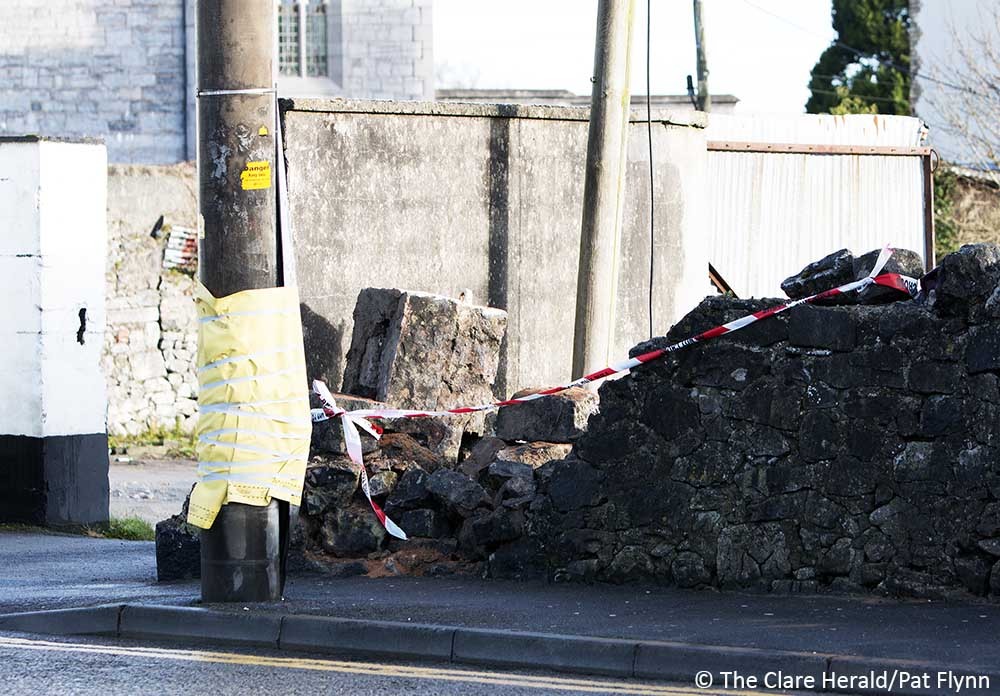 Garda units arrived at the incident within minutes along with an ambulance and rapid response advanced paramedic unit. Two units of Ennis Fire Service were also dispatched to the incident.
The crash happened outside a popular local pub on the Clare Road just 20 metres from the traffic lights at the top of Ennis' busiest street.
The scene was technically examined before the car was removed for further testing. Gardaí in Ennis are investigating the incident.