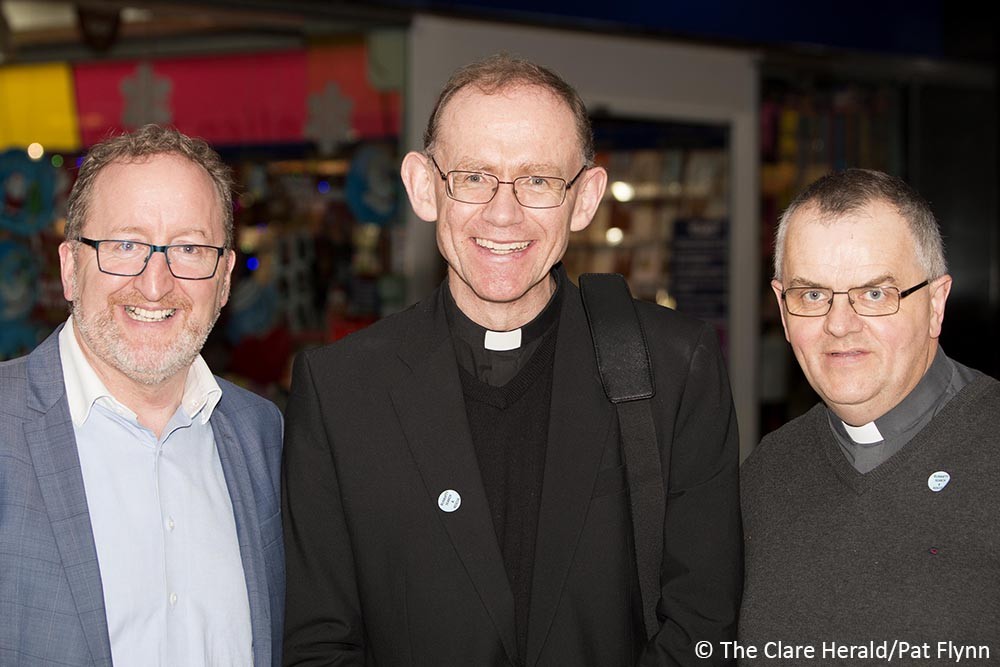 Bishop Fintan Monahan, Bishop of Killaloe, will be among the 20 Priests present in Skycourt Shopping Centre, Shannon, for the third Mercy on The Mall day this  Friday 8th December.
From 1pm to 6pm, 20 Priests will make themselves available to shoppers and people in Skycourt who would like to avail of the opportunity for Confession, a chat or a blessing.
Mercy on The Mall first took place in Skycourt Shopping Centre in Shannon for the first time in 2015 at the start of the Jubilee Year of Mercy. The day proved so successful, that both Management and Priests were requested to organise a day again last year.
The same demand is there again this year from both shoppers and management who have received requests from shoppers for Confessions on the Mall for Christmas. The initiative comes from the call of Pope Francis for Priests to bring the gospel to the market place and for Priests to make themselves available to people who wish to avail of the sacrament or to make a connection with the Church.
For the past two years, all 20 Priests were kept engaged with shoppers. One woman who availed of the sacrament described her experience as "liberating", another remarked that it was a "new beginning".
Priests will be located at different locations in the Mall if people wish to engage with them. The School Choir from St. Conaire's Primary School in Shannon will provide seasonal music and song.