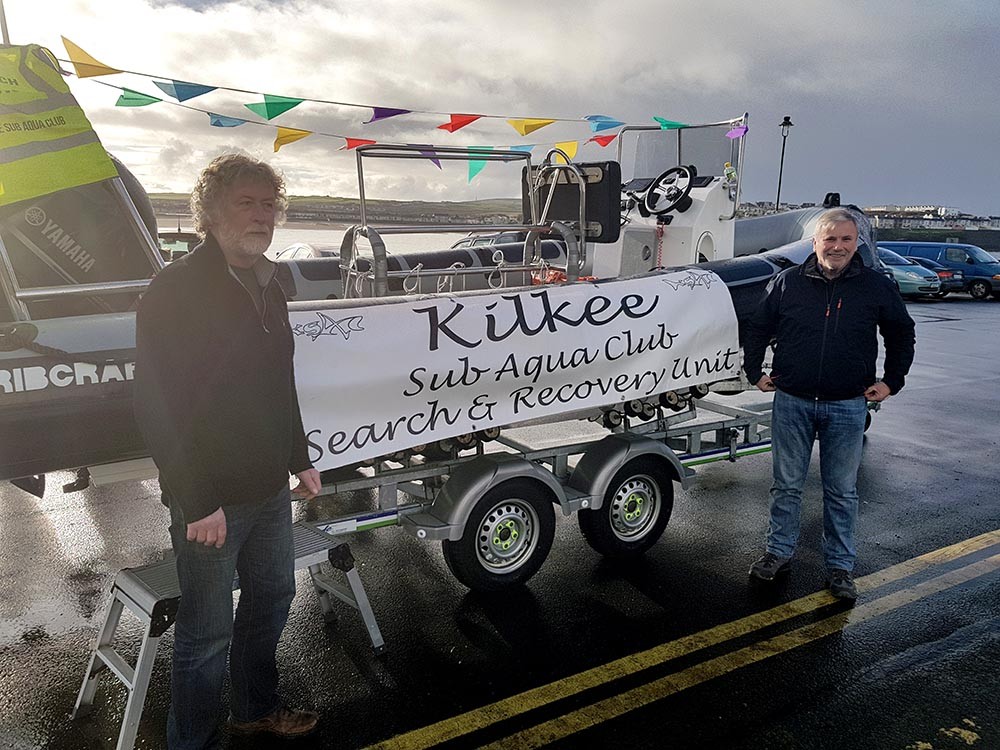 Kilkee Sub Aqua Club officially launched their new boat with the fitting name An Tumadóir (The Diver).
Members of the club were joined by family, friends, fellow scuba clubs, local business, councillors and members from the local community.
The club was founded in the mid-eighties and today Kilkee SAC a thriving club with 40+ members ranging in ages 14 to 64, men and women and from all different parts of the country all coming together for the love of the ocean.
The launch day was to celebrate with everyone that helped support Kilkee SAC over the years and specifically in relation to the raising of the funds to purchase the boat. A thank you to clubs, businesses and individuals who all helped support the purchase. A special thanks to Seamus Breathnach of Bord Iascaigh Mhara for the grant aid they provided through the Fisheries Local Area Group Development programme.
Fr. Gerry Kenny performed the blessing of the boat then Kilkee SAC members launched the boat into the water where guests enjoyed a trip around Kilkee bay, followed by some refreshments and music to complete a very enjoyable and memorable day.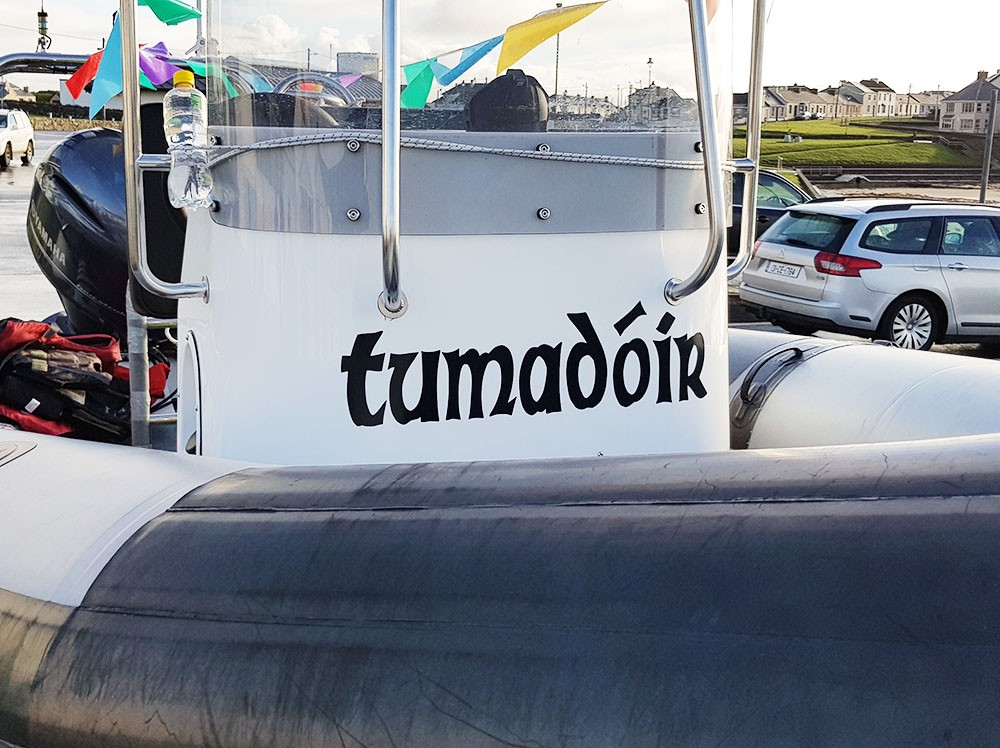 Kilkee SAC has a specialist unit that carry out Search & Recovery activities in conjunction with the local Coastguard and the other diving clubs in the region and nationally. They do specialised training and use specialised equipment therefore a lot of fundraising is required to ensure that the highest standards are maintained.
A club spokesman said: "As you can imagine a stable and reliable boat is a vital piece of equipment during these activities which is why the purchase of the boat was a priority for the club this year. Upcoming events such as the Christmas day swim and new years eve 5k and 10k (walk/run) all are in aid of supporting the Search and Recovery unit. Please check out Facebook for details."
"Kilkee SAC train new members in Shannon Pool over the winter months and membership is still open and anybody who wants to join. We dive for our enjoyment, we learn about water safety and about using a power boat and about the wonderful environment we have, both above and below the water," he added/