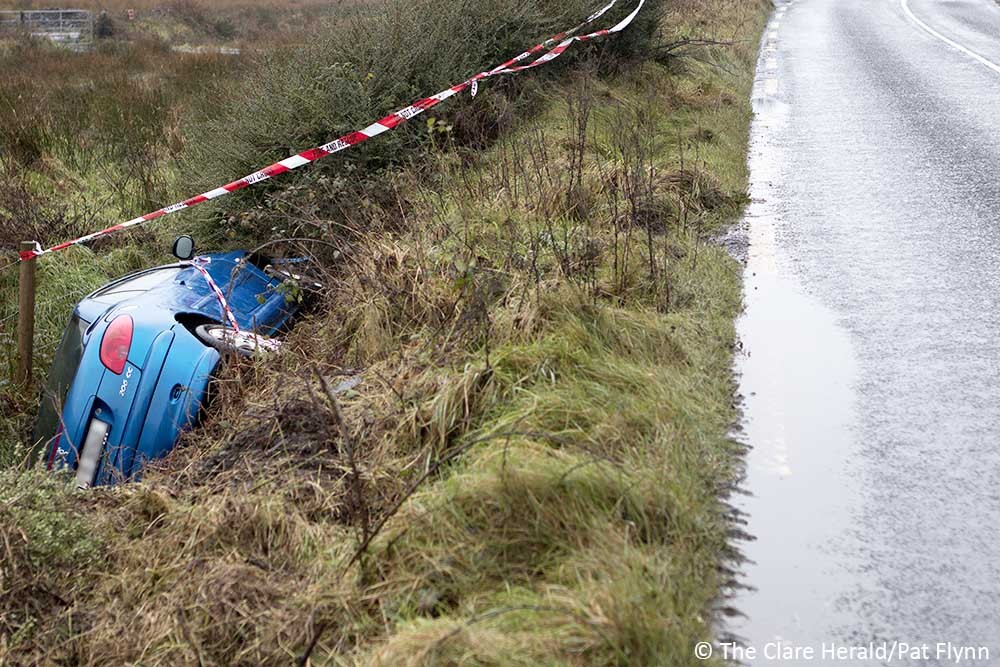 A motorist was left trapped for almost an hour in her car after it left the road and crashed into a ditch in Co Clare.
The single-vehicle collision happened at around 3.30am on the R460 Inagh to Miltown Malbay road.
The woman, who was the sole occupant of the car, raised the alarm by calling 999 on her mobile phone.
She told emergency services operators that she was travelling towards Quilty but couldn't tell where exactly she was. She also confirmed that the car was on its side and she was unable to exit.
Two garda patrols and two units of the fire brigade from Ennis commenced a search of the R460 in both directions from Inagh.
It's understood the driver was trapped in the car for over an hour before she managed to to climb out and up onto the ditch. She then walked over a mile towards Inagh where she was met on the road by emergency services close to Cloonanaha Church.
She was assessed at the scene by ambulance paramedics but did not require hospitalisation. The woman directed fire crews to the scene of the crash where they located the Peugeot convertible car on its side in a ditch about six feet below road level.
It's also understood that several vehicles passed the scene without seeing the car in the ditch.
Gardaí confirmed the woman had a lucky escape and was fortunate not to have been seriously injured.
The occupants of two other cars also escaped injury following separate incidents on the N85 Ennis to Ennistymon road overnight. Both vehicles left the road but no one was hurt.