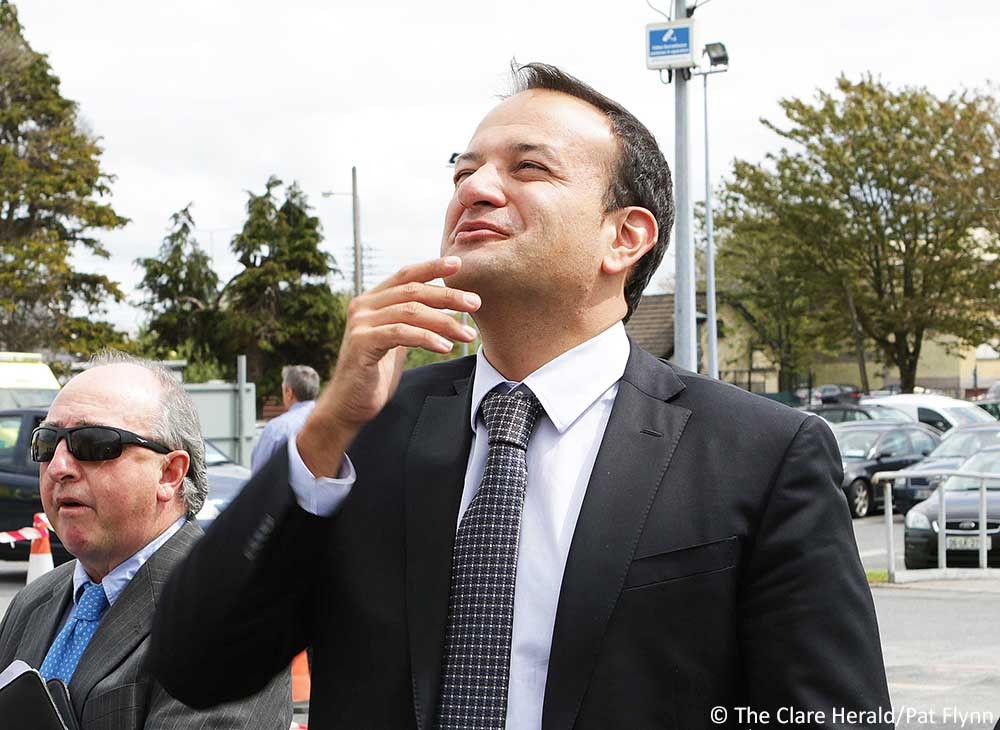 Shannon Chamber is kick-starting the year with a departure from its norm by hosting a business lunch on a Saturday, January 20th.
The lunch, which will take place at Dromoland Castle Hotel from 12:30pm to 14:30pm will see An Taoiseach, Leo Varadkar TD, address Chamber members and their business associates.
A lot has happened since An Taoiseach last addressed a Shannon Chamber lunch as the then Minister for Transport, Tourism and Sport. Shannon Airport has gained its independence and the Taoiseach has held Ministerial positions in the Departments of Health and Social Protection.
Since his election as Taoiseach, he has been immersed in Brexit negotiations, receiving widespread praise for securing, in the early hours of Friday morning, 8 December 2017, an open border with the North after Brexit.
Speaking ahead of his visit to Shannon, Chamber CEO Helen Downes said: "Our members are looking forward to hearing the Taoiseach's views on Brexit and many other issues affecting their business both in and from Ireland. We are delighted to have secured his presence at our first lunch of the year, which will also give us the opportunity to showcase the many great projects that are currently underway in Shannon. It will be our first time to host a lunch on a Saturday so it will smart casual all the way with a very relaxed atmosphere and a great opportunity for business people to network and to pose any questions they may have to An Taoiseach."
Bookings for this lunch. which is sponsored by the Shannon Group and co-sponsored by Investec, Clare County Council, Keating Connolly Sellors Solicitors, DB Schenker, Willis Towers Watson and Peach Recruitment can be made via Shannon Chamber's website www.shannonchamber.ie/events-training/