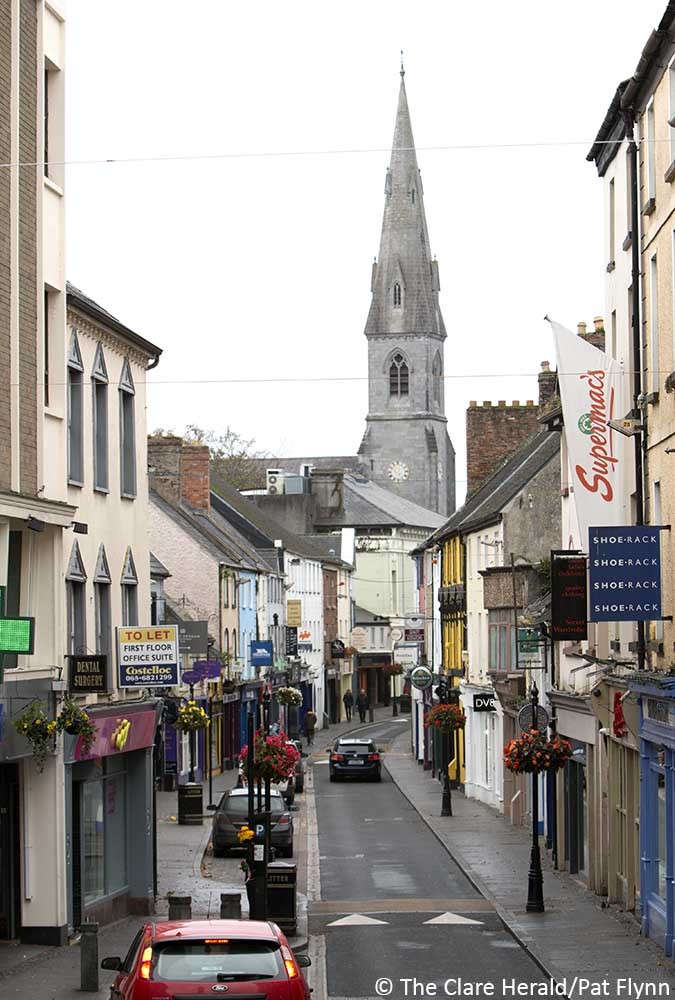 The Mayor of Ennis has welcomed the news that Ennis has been named Ireland's Cleanest Town in the latest survey by business group Irish Business Against Litter (IBAL).
The 2017 survey had pitted Ennis against Roscommon and Kildare.  A special €40,000 public sculpture is to be commissioned for Ennis to mark the achievement.
Mayor Paul Murphy said the award is "testament to the year round effort" by local volunteers, Ennis Tidy Towns Committee, Clare County Council and the business community to keeping Ennis clean.
"Ennis is a vibrant tourism town and a popular shopping destination which benefits greatly from the collective efforts of residents, visitors, the local authority, businesses and voluntary groups to keeping the streets and public spaces free of litter. The greatest example of this work was seen during Fleadh Cheoil na hÉireann when the streets were kept clean as more than 400,000 people visited the town," he said.
Mayor Murphy added that the recent naming of Ennis as a Coach Friendly Destination and as winner of the Retail Excellence Ireland Friendliest Place Award 2017 is "a vote of confidence in the partnership approach adopted by Clare County Council, Ennis Chamber and the local community to developing and promoting the Clare County Capital."
Fianna Fáil TD for Clare Timmy Dooley has also paid tribute to all of the community groups, local businesses and local authority staff who have worked diligently to make Ennis the IBAL (Irish Businesses Against Litter) cleanest town in Ireland.
Deputy Dooley commented: "This award is a major boost for Ennis and is testament to the amount of work that members of the tidy towns committee, the county council and local businesses have invested in the town.
"Over the past number of years we have seen a major improvement, not only in the town, but on the main roads leading into it.  Residential areas have also come in for a special mention in the report, with Westfield and Market Square singled out as two of the best ranking areas.
"I am delighted that Ennis has been recognised for the work that these workers and volunteers have been investing over the last few years.  It because of their hard work that this award has been achieved and I want to congratulate them for their efforts," he added.