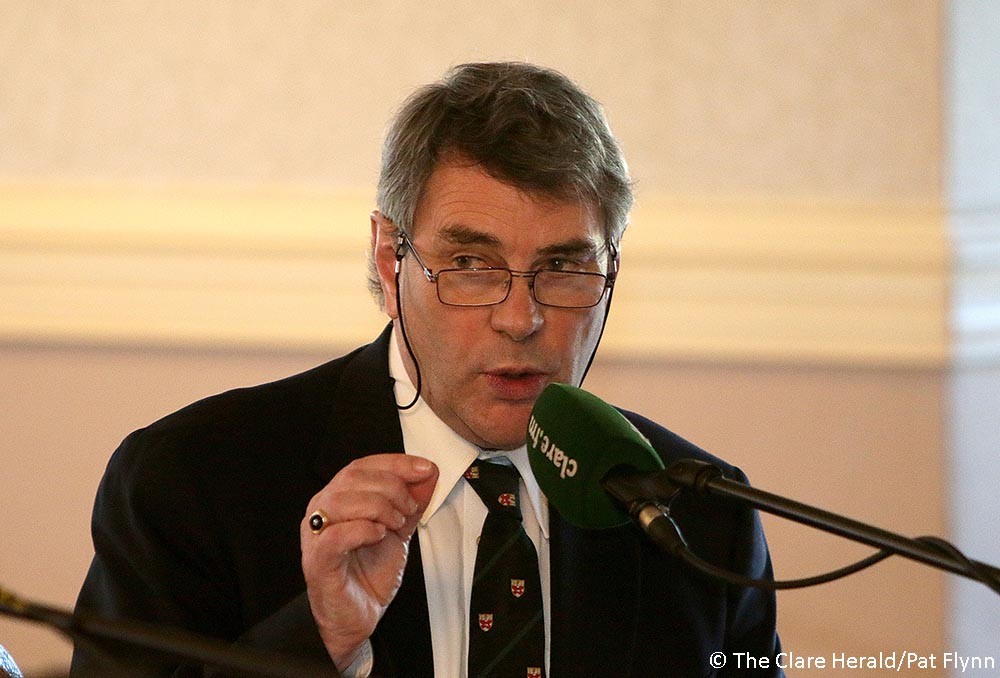 Clare independent TD Dr. Michael Harty has issued an open invitation to a Public Information Evening on the Cross Border Healthcare Directive which entitles patients awaiting surgery to obtain treatment in Northern Ireland.
The meeting will take place in the Templegate Hotel, Ennis on Monday 12th February at 7.30 pm. A panel of experts will be present to explain how the scheme works and how it is funded.
Dr. Harty said that people using the Irish healthcare system are eligible to get treatment anywhere in the EU and be reimbursed by the HSE on their return to this jurisdiction. The scheme is known as the Cross –Border Healthcare Directive.
"Patients are eligible to receive any treatment abroad that they would be eligible for within the Irish system.  The experience here so far is that most people seek treatment in Northern Ireland," he said.
Those wishing to take part are not required to already be on a waiting list or being processed through an outpatient department. Patients returning to this jurisdiction will receive reimbursement after presenting an invoice and that, under the legislation, the HSE is not able to reject applications. Patients are reimbursed to the amount that it would have cost the State if the care had been carried out in an Irish public hospital. To take part in the scheme patients are required to have been referred by their doctors.
"I am delighted that my Rural Independent Group colleague Michael Collins, TD is travelling from West Cork to be with us for the meeting. Michael has organised buses from West Cork to travel to Belfast. This scheme came to prominence after a 90-year old west Cork man travelled the 600 mile journey north for a cataract operation. Michael Collins has vast knowledge on the practical aspects of how the scheme works and his advice will be invaluable," said Dr. Harty.
"One of the issues that arises with this scheme is that the patient must pay the cost of treatment upfront. In practice, it takes about a month for the HSE to reimburse the applicant, so the question of bridging finance can arise. It will be interesting to hear from Michael Collins how people have handled this issue in West Cork. I know that in some case, the local Credit Union has been of great assistance."
Also in attendance will be Mark Regan, CEO and Robert Maye, Group Sales Manager of Kingsbridge Private Hospital, Belfast. Dr. Harty said the hospital has considerable experience in dealing with patients from the south and the management and staff are very familiar with how the Cross Border Healthcare Directive works. Many of the patients who travel north are for hip and knee replacements, spinal conditions or cataracts but the hospital can undertake all of the most common surgeries via the Cross Border Healthcare Directive.
Dr. Harty said he was delighted that Paul Woulfe of Ennis Citizens Information Office has agreed to participate. The Citizens Information Office has an excellent record in providing impartial factual information which and I look forward to Paul's contribution," he added.
"A proper health system should be able to take care of its patients in an efficient and timely fashion. However, it is dysfunctional and I make no apology for drawing the attention of the public of Co. Clare to this scheme.  It is shameful that we have such long waiting lists. People in pain and discomfort need help and the Cross Border Scheme is helpful in treating many such patients," Dr. Harty concluded.