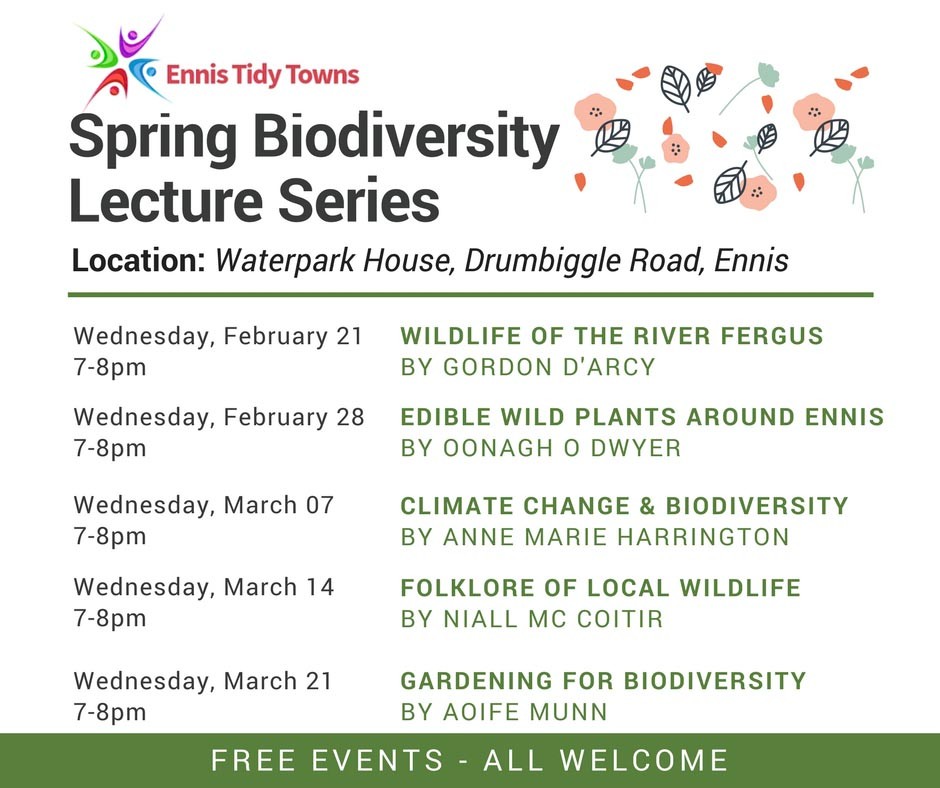 Ennis Tidy Towns committee is looking forward to building on its record breaking success of 2017 when a record 8 awards were won in the National Tidy Town's competition.
Ennis narrowly missed out on the top prize by one point to Birdhill, Co. Tipperary.
This was down to the tremendous work by volunteers and the various agencies, organisations and community groups in the town.
This year marks the 60th anniversary of the National Tidy Towns Competition and Ennis are going to do everything in their power to scoop the top prize!
At the recent AGM Cormac McCarthy was elected Chairman.
Ennis Tidy Towns are actively looking for new volunteers and groups to partner with on projects for inclusion in our May submission.
Ennis Tidy Towns first major project is the Spring Biodiversity Lecture series which takes place every Wednesday from 7-8pm in Waterpark House on Drumbiggle Road starting on 21st February with renowned artist and wildlife expert Gordon D'Arcy.  These events are free and all are welcome to attend.
In addition we will be hosting a series of workshops to help develop our 3 year plan but more information will come on this in the coming weeks.