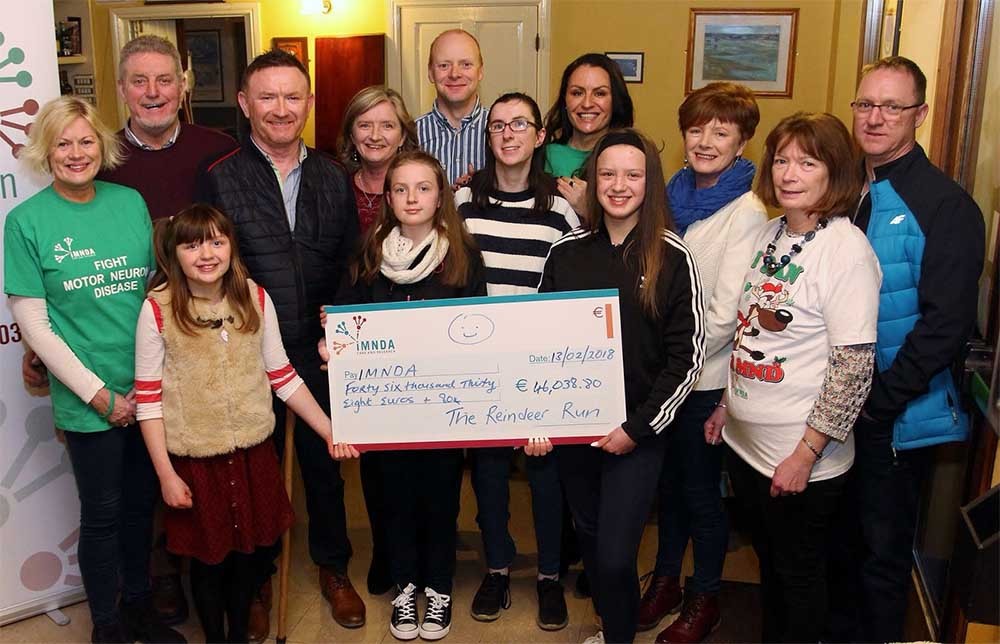 The Irish Motor Neurone Disease Association (IMNDA) received a funding boost after a cheque for over €46,000 was handed over following a Christmas charity event.
John O'Donoghue raised this incredible sum of €46,038.80 by organising a Reindeer Run on the 23rd of December because he was recently diagnosed with Motor Neurone Disease (MND).
John held three fantastic runs in three different locations. There was a 5K, 10K and a half marathon held on the Flaggy Shore in Co. Clare. Alongside this, runs also took place in Caherdaniel and Killarney in Co. Kerry.
"Two years ago if someone would have said to me that I would have raised over €46,000 for the IMNDA, I would have asked them what they did. But when I was diagnosed with MND the IMNDA were there. They offered me counselling and the counsellor was fantastic. They saved my life in a way. They put me on the right track. I wouldn't have been able to do it on my own," said John.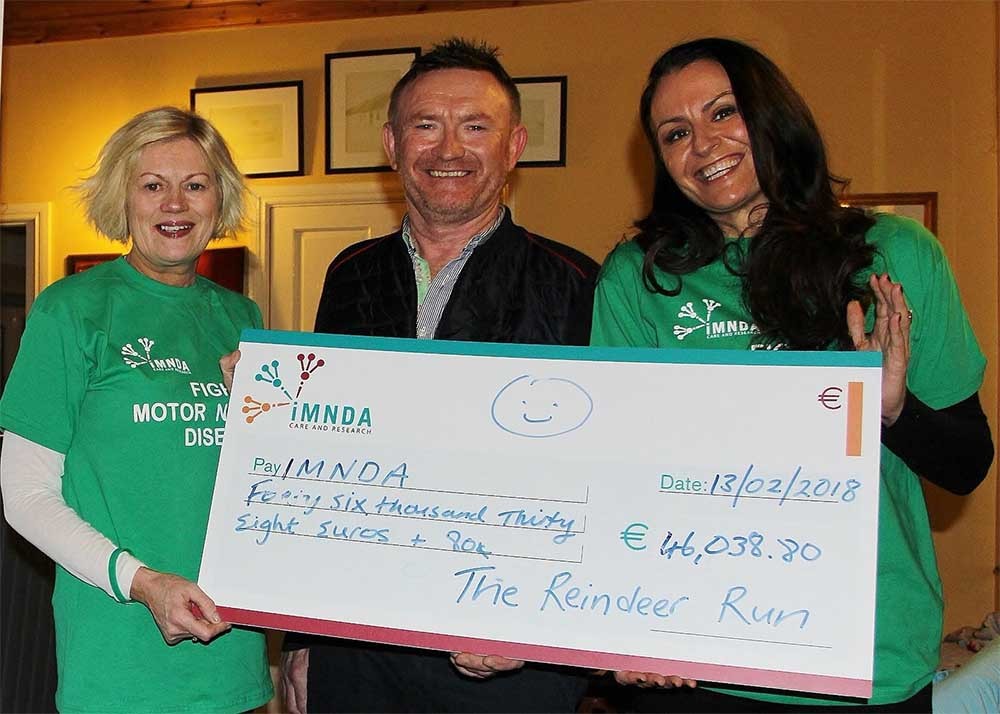 The IMNDA would just like to extend a heartfelt thanks to everyone for supporting John and the Reindeer Run. Thanks to the hard work and dedication of so many wonderful people, the vital funds raised will go a long way to help those living with MND.
MND is a progressive neurological condition that attacks the motor neurones, or nerves, in the brain and spinal cord. This means messages gradually stop reaching muscles, which leads to weakness and wasting.  MND can affect how you walk, talk, eat, drink and breathe. However, not all symptoms necessarily happen to everyone and it is unlikely they will all develop at the same time, or in any specific order.
The IMNDA is the only organisation of its kind in this country. It was set up in May 1985 to provide care and support to people with Motor Neurone Disease, their carers, families and friends. MND is often referred to as the 1,000 day disease as most people die within 1,000 days of being diagnosed. There are currently over 370 people living with MND in Ireland, 8 of which are in Clare.
The IMNDA provides specialised services for people affected by this debilitating disease such as equipment on loan, financial assistance towards home help, advice and home visits by their 3 MND Nurses. In order to provide these vital services the IMNDA depends heavily on the generosity of the public and supporters of the association who generate over 82% of its income.