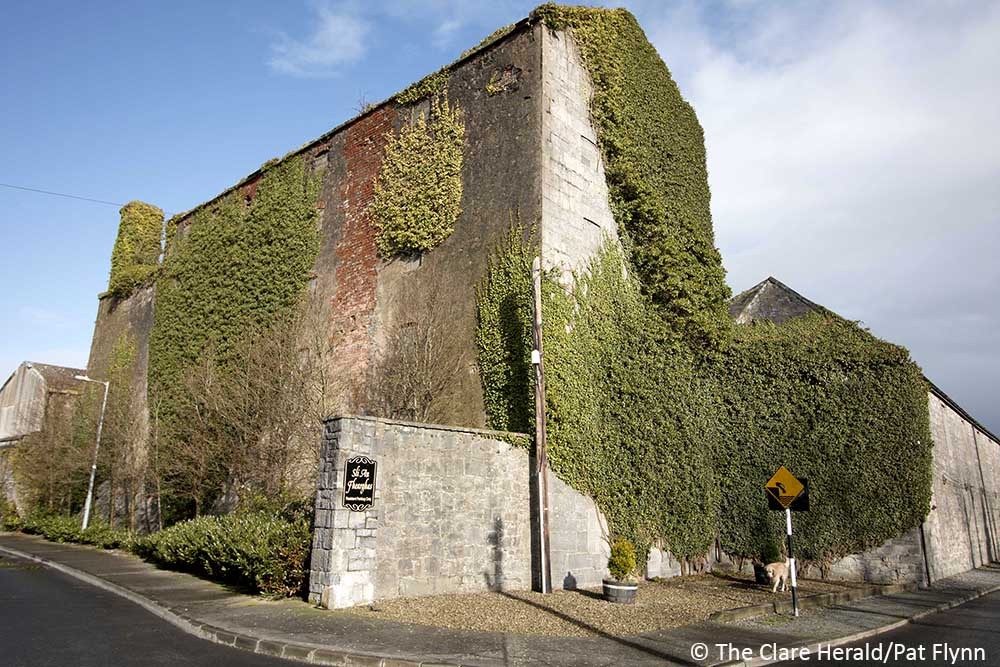 Two Good Samaritan workmen came to the rescue of a cat that was trapped on top of a 60-foot-high derelict building in Co Clare for over 24 hours.
On Tuesday night, locals at Quay Road in Clarecastle called the fire brigade to see whether they would rescue the cat. However, they were told by fire control centre staff that the fire service doesn't respond to such calls.
It's understood the cat had climbed to the top of the six-storey building and had been there since the previous day.
One local woman said: "You could hear the cat crying but couldn't see where it was. Then we saw it on top of the building and couldn't believe it. There was no way we were going to leave it there for another night."
Locals also posted an appeal for help on Facebook while another contacted a crew from a fireplace and stove installation company who answered the call and made their way to the scene.
"We didn't really know what to do so we called the fire brigade. We were told they don't do calls like that and that the cat would 'come down by itself'. We were delighted when the two lads from Fairgreen Stoves came out. We called them on the off-chance they might help and they did," the local resident said.
Kieran Healy and Donagh Galvin, who work for the Ennis based company, arrived with one of the company's cherry picker aerial platforms.
The highly trained operators raised the basket of the platform, which just reached roof level, when the cat leapt across to its rescuers.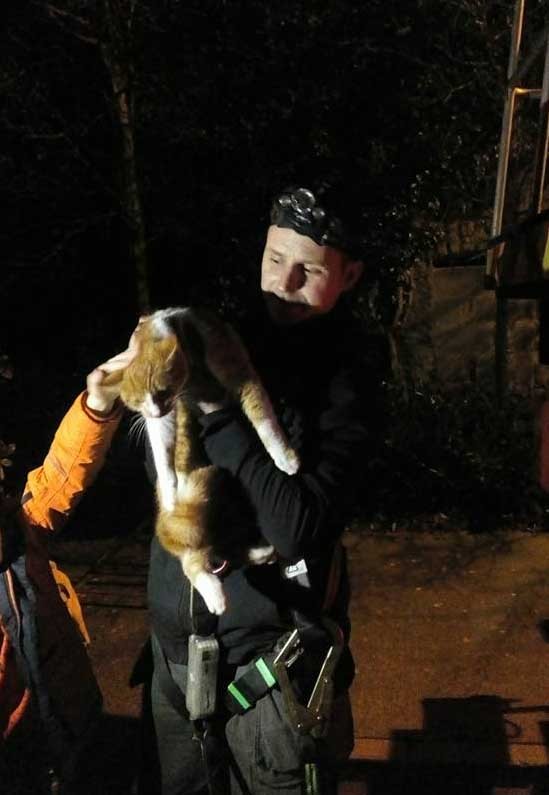 A spokesperson for Fairgreen Stoves said: "Our lads were delighted to help out. Kieran and Donagh were after finishing a job when they got a call from a concerned local in Clarecastle. They didn't hesitate and just went straight down to help. They used our cherry picker and got the cat down. They were delighted to help."
A spokesman for Clare County Fire and Rescue Service said: "A call was received by the Munster Regional Fire Control Centre in relation to the incident. The caller was advised that it is control room procedure, in respect of retained brigades across Munster, not to respond to such incidents. The caller was advised by Fire Control, as is standard in such situations, to contact the ISPCA and/or An Garda."