A fairy fabulous day of fundraising and fairy fun is planned for Saturday 24th March at Ennis's Chapel Lane Market – the community led craft market.
Chapel Lane Market, the craft market in the heart of Ennis that has been running for over 3 years, has become a well established source of beautiful, locally made, hand crafted gifts and goodies for the people of County Clare and tourists alike. But in addition, it has developed into a small business incubator for so many craft businesses in County Clare.
Stallholders have helped each other to set up in business, to learn how to trade and sell their products better, to begin to wholesale their products, to branch out online and at markets as far afield as the UK and Sweden. And this group of stallholders have become firm friends as a result. So when we discovered that one of our most regular stallholders, Tony Perry of Celtic Fairy Doors was diagnosed with a form of throat cancer recently, we were all left reeling.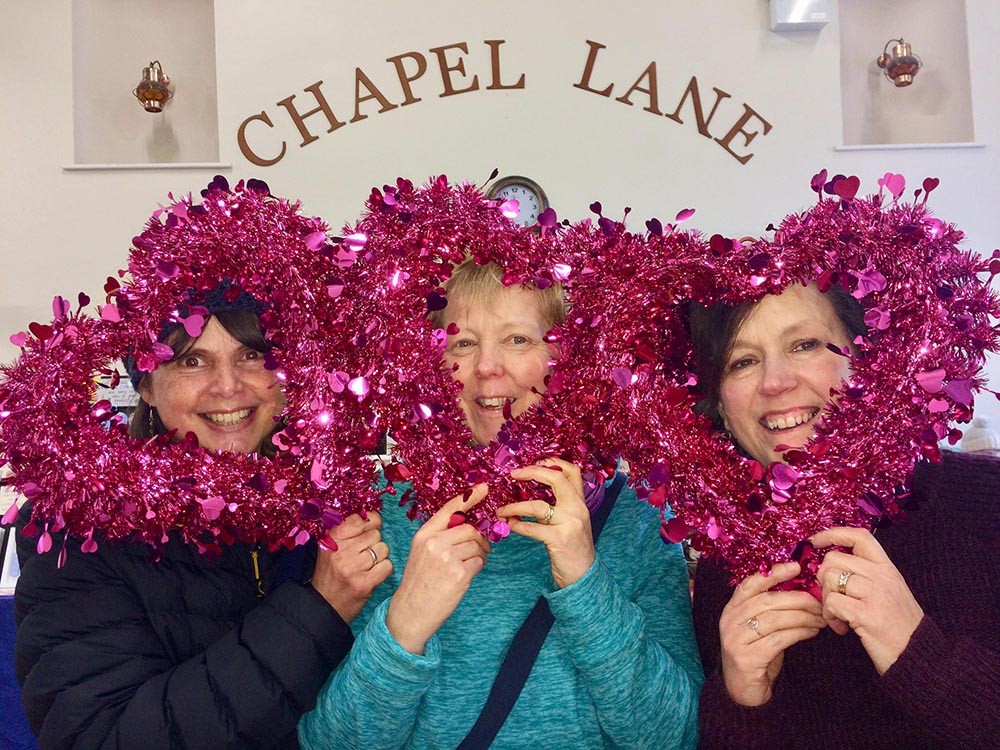 Tony and his wife and business partner Jo White have set up a GoFundMe page to help raise funds for Tony's treatment, which is going to be very costly and cutting edge, because of the unusual nature of his particular disease. Everyone at Chapel Lane Market wants to help, so a special Fairy Fabulous Chapel Lane Market to be held on Saturday 24 March that has been devised to help raise funds for our friends.
Celtic Fairy Doors have always encouraged young and old alike to indulge their inner fairy fabulousness. So now Chapel Lane Market is going Fairy Fabulous too. On Saturday 24 March from 10am – 5pm there will be a whole variety of Fairy-themed activities and events at the Chapel Lane Community Centre-based market. Stallholders will be dressed as fairies (yes, really!), complete with wings and tutus.
Clare Nihill, Chair of Chapel Lane Market said: "As soon as we heard about Tony's illness we knew we, as a market, wanted to help in some way. When Jo launched the GoFundMe appeal we realised we could run a fundraising event that would be fairy themed, fun and could generate much needed funds to help support Jo and Tony at this crucial time."
For those unable to get to the market on that day but who would like to make a contribution to Jo & Tony's fundraising appeal, they can do this at the GoFundMe website https://www.gofundme.com/teamtonyneedsyourhelp .