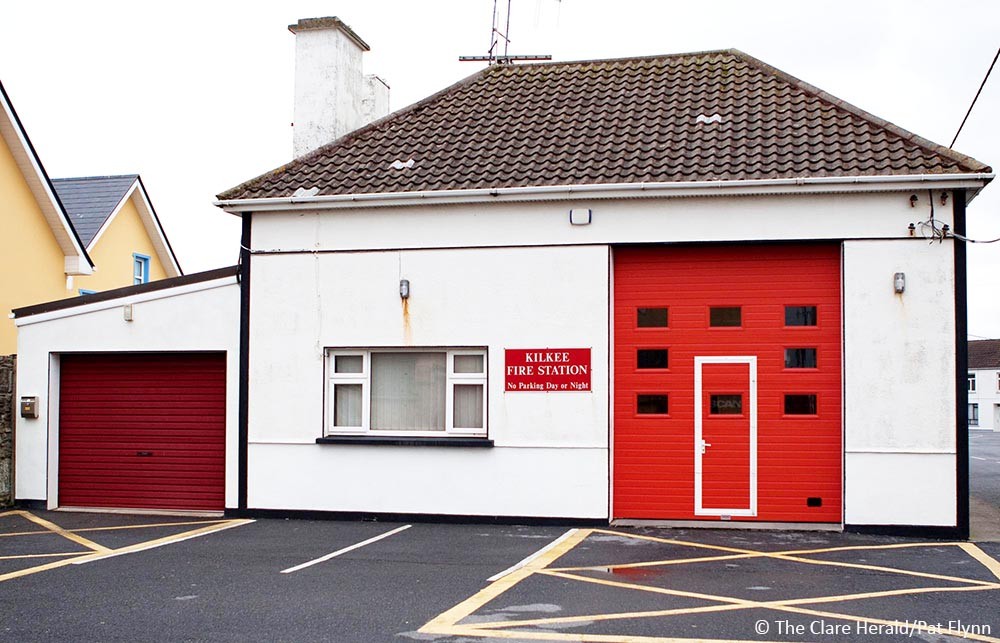 Clare County Council today signed contracts for the delivery of a €661,000 upgrade and extension of Kilkee Fire Station.
The project involves the construction of an extension to the rear of the existing building including a new Drying Room and BA Servicing / Compressor Room, and the provision of a lecture room and kitchenette on a new first floor, new Mezzanine floor for storage, female shower and toilet facilities with disabled access, two roller shutter doors and various other upgrade to services.
The contract is being funded by the National Directorate for Fire and Emergency Management of the Department of Housing, Planning and Local Government which is providing €661,000 for all costs, including construction costs and design fees. Kilkee Fire Station is being relocated to Dough in order to facilitate construction work which will commence in the coming weeks and is expected to be completed during early 2019.
The contract signing ceremony was attended by the Councillor Tom McNamara (Mayor of Clare), Councillor Michael Hillery (Cathaoirleach of the West Clare Municipal District), Pat Dowling (Chief Executive of Clare County Council), Leonard Cleary (Director of Services with responsibility for the West Clare Municipal District), Adrian Kelly (Clare Chief Fire Officer), John Garvey (Kilkee Fire Brigade Station Officer), Kieran Greene (Assistant Chief Fire Officer) and Dermot Custy of Custy Construction (Project Contractor), Tomás McKenna of McKenna Consulting Engineers (Consulting Engineer) and David McLoughlin of David McLoughlin & Associates (Quantity Surveyor).
Pat Dowling, Chief Executive of Clare County Council, commented, "I want to acknowledge the Department for allocating the necessary funding for this project. Continued investment in our fire service is important to ensure that communities have the necessary assurances of modern facilities, including lecture rooms and work areas, which can also provide a safer place to work for Clare's Firefighters."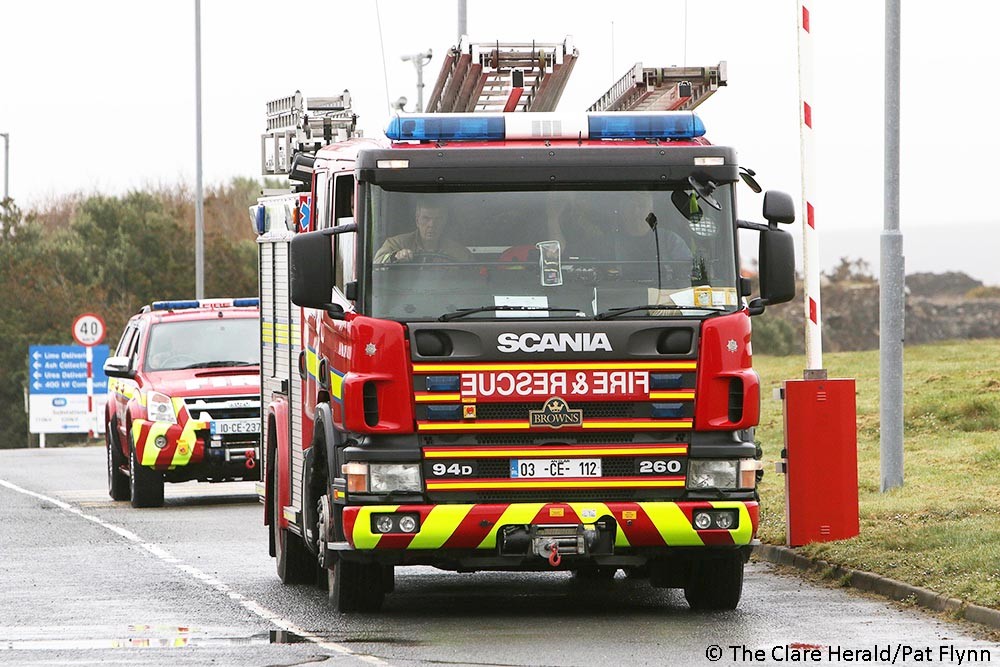 John Garvey, Kilkee Station Officer, commented: "The fire fighting capability of Kilkee Fire Brigade will be further enhanced through the provision of a modern, fit for purpose fire station in Kilkee."
Kilkee Fire Station is currently made up of 1 Station Officer, 1 Sub Station Officer, 1 Driver Mechanic and 6 Retained Firefighters.
The Kilkee Fire Station service fleet comprises two vehicles, namely a Class B Fire Appliance and a Four-Wheel Drive.