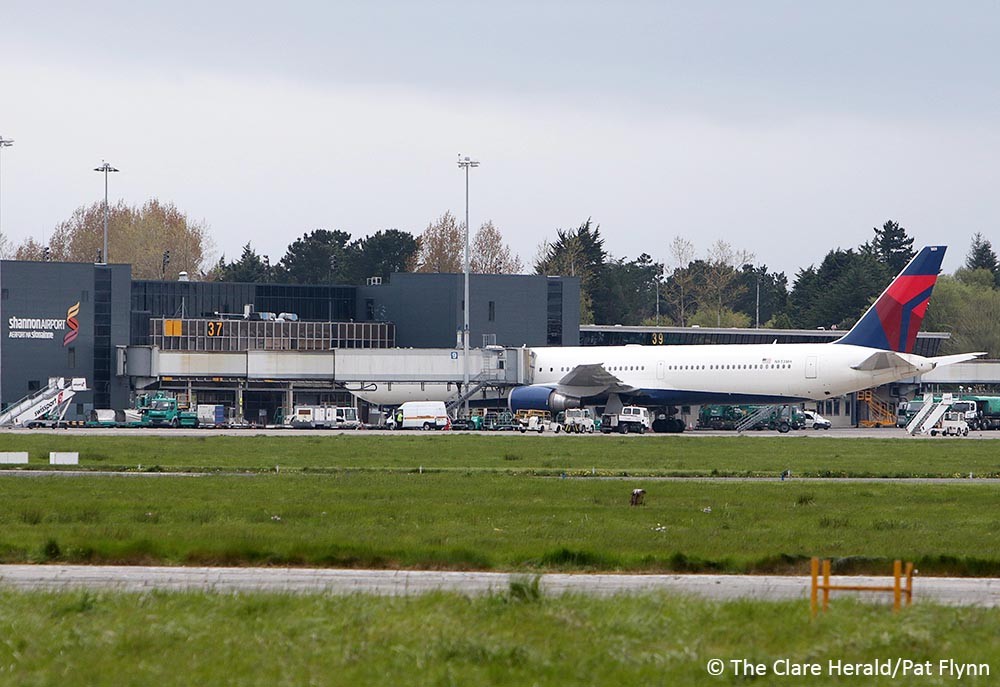 A US-bound jet turned around over the Atlantic this afternoon and diverted to Shannon Airport after the crew declared a medical emergency.
Delta Air Lines flight DL-11 had departed London's Heathrow Airport at around 1.25pm destined for Minneapolis in the US.
The Boeing 767-300 jet was almost two hours into its journey and about 500 kilometres north west of Ireland when the crew contacted controllers here to advise them they wished to divert.
The crew had been in contact with emergency medical services on the ground in the US before a decision was made to divert. The ill passenger, a man in his mid 70's, is understood to have undergone surgery recently.
Airport authorities at Shannon were alerted while the National Ambulance Service was requested to send paramedics to the airport ahead of the aircraft's arrival.
The flight landed at 3.59pm and was met by airport fire crews who were requested to check if the jet's brakes had overheat during the emergency landing.
After this examination was completed the jet taxied to the terminal where the aircraft was met by airport authorities and ambulance paramedics.
The flight continued its journey at 5.50pm after the aircraft had been refuelled and the crew received a new flight plan. The ill passenger's luggage had also to be removed from the aircraft in accordance with strict security procedures.