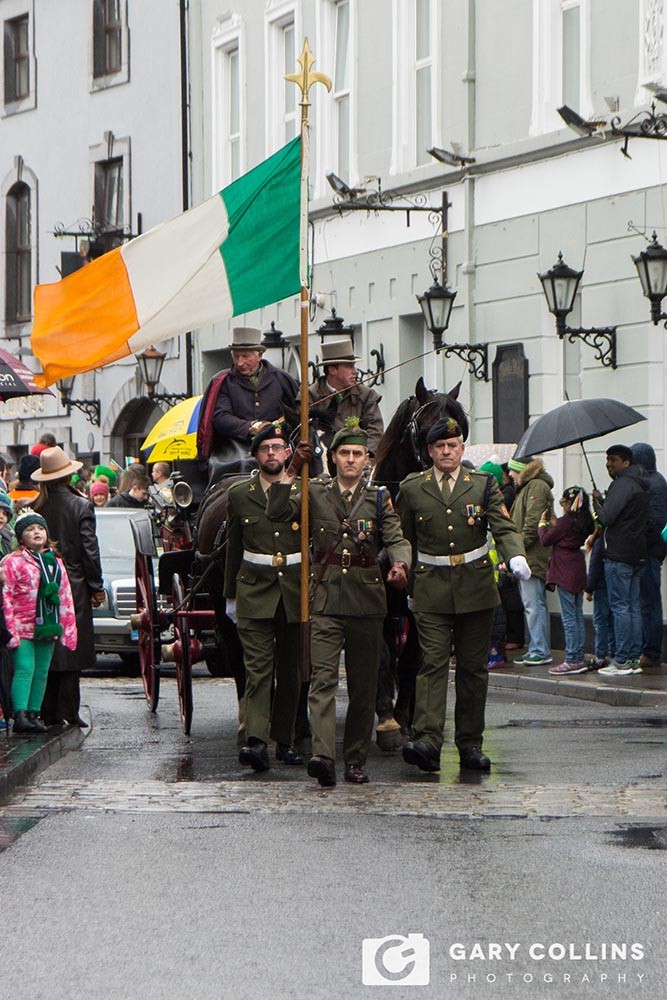 Details of the 2018 St. Patrick's Day festivities in Ennis have been announced.
The centre piece of the day's festivities will be the annual parade, the theme of which is 'Ennis – Ireland's Friendliest Place', which celebrates the town's recently acquired status awarded by Retail Excellence Ireland.
The Parade will commence from Clare County Council's Headquarters building at Áras Contae an Chláir from 11.00 am on Saturday 17 March, 2018, and will proceed down New Road before crossing over the Club Bridge and passing through Abbey Street, O'Connell Square and O'Connell Street. The Parade will finish at The Holy Family National School  at  approx 12.45 pm
The Mayor of Ennis, Cllr. Paul Murphy and Grand Marshall John Burke will lead the parade in a horse-drawn carriage, which will be followed by 40 groups representing the many aspects of life in Ennis and County Clare. Mr. Burke has been awarded the honour in recognition of his efforts to bring wellness programmes to young people in Clare as well as his achievement of becoming the first Clare person to summit the world's highest mountain in 2017.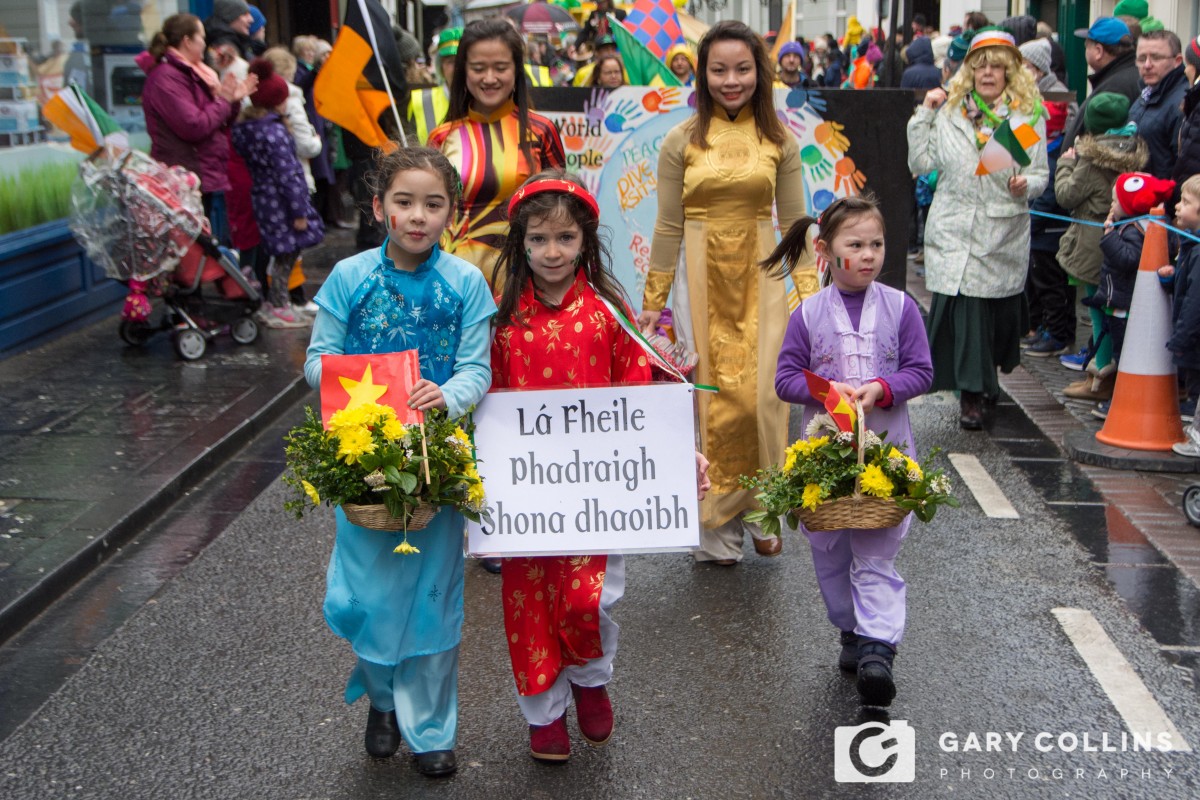 This year's parade will feature a music group from the German town of Langenfeld, which is twinned with Ennis. There also will be a range of artistic, cultural and sporting groups participating in the parade together with schools, boy scouts and various community groups.
St Patrick's Day flags promoting Ennis as Ireland's Friendliest Place will be distributed throughout the gathered crowd while members of the public will have an opportunity to have their photograph taken for free along the route with all photographs being made available on the Council's Facebook page on Saturday evening (facebook.com/clarecountycouncil).
Clare County Council will host Spring Fest, a celebration of local food produce, in the Ennis Market Building from 10.00 am to 3.00 p.m.
Meanwhile, Áras Contae an Chláir will be illuminated in green light in the run-up to St. Patrick's Day as part of Tourism Ireland's annual 'global greening' initiative.
Speaking ahead of the parade, Mayor Murphy stated: "The Parade has become a major community event in recent years, with a growing number and variety of participants.  Huge numbers of spectators are expected along the parade route to join in the celebrations again this year."
"With free parking being provided throughout the day in the town's public carparks and on-street spaces, the St. Patrick's Day activities across the town are sure to provide a wonderful day out for families and friends from throughout Clare and further afield. I would also encourage visitors to take the opportunity to explore some of wide range of shops that will be open throughout the day," added the Mayor.
Two designated viewing areas are being made available again this year to enhance the spectators' experience. There will be a large designated viewing area along Newbridge road between Club Bridge and Steele's Terrace. This viewing area will afford perfect views of the parade and participants with the river and Club Bridge in the background. The location is in close proximity to the Stage at Steele's Terrace where live traditional music will be performed from around 10.00 am. The designated Disabled parking areas are located at Ennis Courthouse and at Friars Walk.
Designated Disabled Viewing Areas also will be established at Steels Corner and in O'Connell Square for disabled spectators for the duration of the parade. Spaces will be limited so spectators wishing to avail of this facility should arrive early. Disabled parking will be available nearby in the Council's car park at Friars Walk, Ennis.
Limited car parking is available at Ennis Courthouse for parade participants only, while public parking will be prohibited on the New Road and at Áras Contae and Chláir. Public Car Parks and on-street parking is free elsewhere throughout Ennis on St. Patrick's Day.
Special traffic management arrangements will be in place from 8.00am on Saturday morning. Diversions will be in place and pedestrian access will be available. The roads being closed on a rolling basis include Steele's Terrace / Newbridge Rd (from Kelly's Corner roundabout to the Club Bridge), New Rd from its junction with Tulla Rd to Newbridge Rd, College Rd (local access only), Mill Rd in an easterly direction from the Maid of Erin Roundabout to its junction with Bindon St, Harmony Row, Abbey St, Francis St from Francis St Car Park to Abbey St, O'Connell Sq, O'Connell St. and Upper O'Connell St..