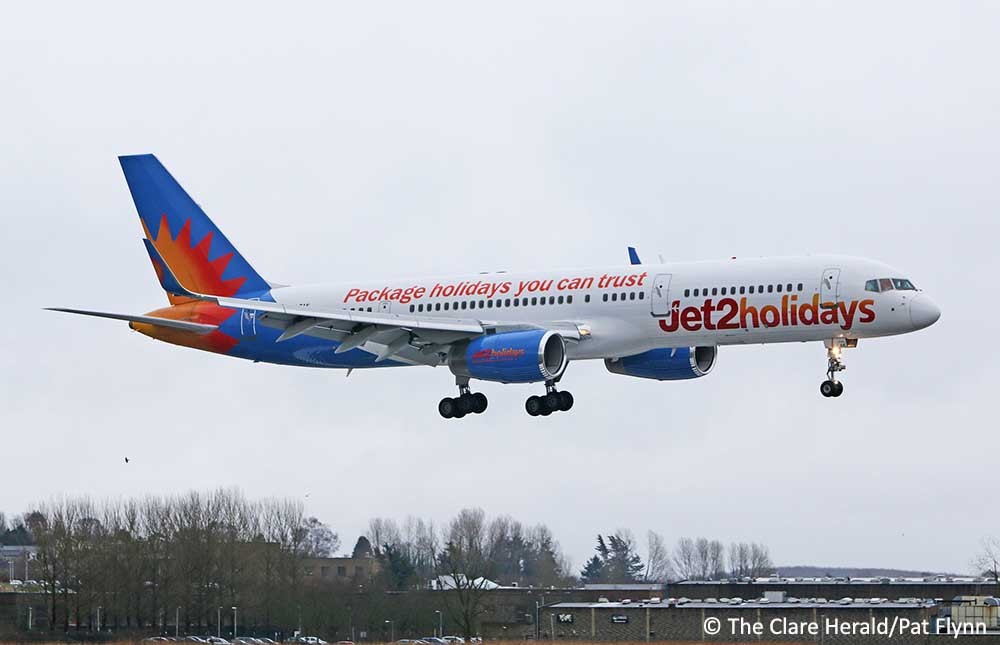 A holiday jet diverted to Shannon this afternoon after a passenger was reported to have fallen ill.
Jet2Holidays flight LS-755 departed Manchester at 2.30pm and was bound for Tenerife in the Canary Islands.
About an hour into the flight, when the Boeing 737-800 jet was about 300 kilometres south of Ireland, the crew turned around and requested permission to divert to Shannon.
The flight landed safely in Shannon about 40 minutes after turning around and was met by airport fire crews. The jet taxied directly to the terminal where it was met by National Ambulance Service paramedics and airport authorities.
The passenger was assessed at Shannon before being transported to University Hospital Limerick for treatment.
The flight continued its journey to Tenerife shortly after 6.00pm.