Clare's emergency services have been praised for their hard working during the recent weather events.
Members of the Clare County Fire and Rescue Service, National Ambulance Service, An Garda Síochána, Clare Civil Defence and Irish Coast Guard provided invaluable assistance to the public since March 1st.
Mayor of Clare Cllr. Tom McNamara said: "The staff of Clare County Council, along with the emergency services and Clare Civil Defence, made an outstanding contribution to the overall response effort to Storm Emma.
Staff worked around the clock to ensure that access was restored to communities across the county and that relevant and timely information was provided throughout the crisis. I want to also pay tribute to the people of Clare who demonstrated a huge sense of community spirit during the past week," he said.
Calls received by the council's emergency number:
Thursday, March 1st – 22 calls in relation to Social Housing related issues and condition of public roads.
Friday, March 2nd – 13 calls almost all of which related to condition of public roads.
Saturday, March 3rd – 24 calls mostly related to condition of public roads and all of which were received during daylight hours.
On Sunday, March 4th the council dealt with 10 calls to the emergency number 7 of which related to road conditions.
As well as Fire Service, Clare Civil Defence provided enormous support to HSE and other medical personnel over the four days using 4-wheel drive vehicles and other equipment at their disposal.
Clare Civil Defence volunteers assisted in transporting Dialysis Patients and Public Health Nurses to their patients.
Civil Defence personnel and fire crews also cleared snow from the grounds of Ennis Cathedral and Ennis Friary as well as footpaths in areas around elderly persons homes in the town centre.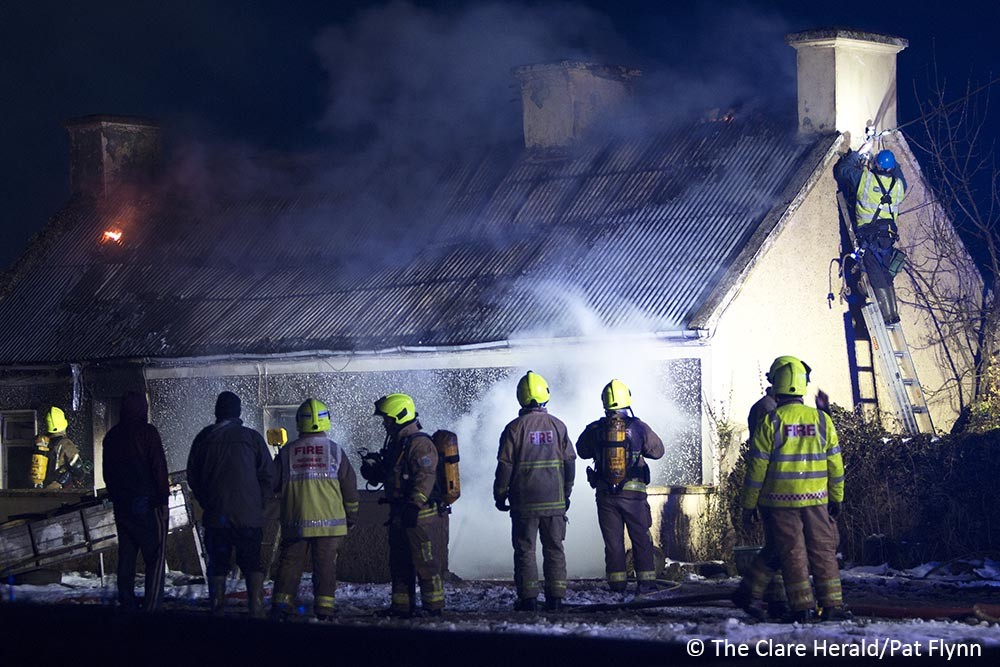 Fire Service Calls:
Thursday, March 1st
Automatic Fire Alarm cancellation x 2 (Ennis)
Chimney Fire (McNamara Park, Ennis)
Friday, March 2nd
Assistance provided to transport health service personnel to and from place of work in Ennistymon, Ennis & Scarriff
Saturday, March 3rd
-Shed fire (Marian Avenue, Ennis)
-Ambulance Assist with a patient (Ennis)
-House Fire (electrical Fire) at Woodlands in Ennis
-House Fire (Carrowroe, Tulla) Attended by Ennis and Shannon Fire Services
-Assistance provided to transport health service personnel to and from place of work in Ennistymon & Scarriff
Sunday, March 4th
Assistance provided to transport health service personnel to and from place of work in Ennistymon & Scarriff, together with transporting Public Health Nurse to patients in North Clare
The Killaloe unit of the Irish Coast Guard assisted with transporting medical staff to work.
The Kilkee unit of the service provided assistance as patients were airlifted to hospital by the Irish Coast Guard Shannon based helicopter Rescue 115. The medical evacuations took place in Cooraclare and Lissycasey on Saturday and Monday respectively.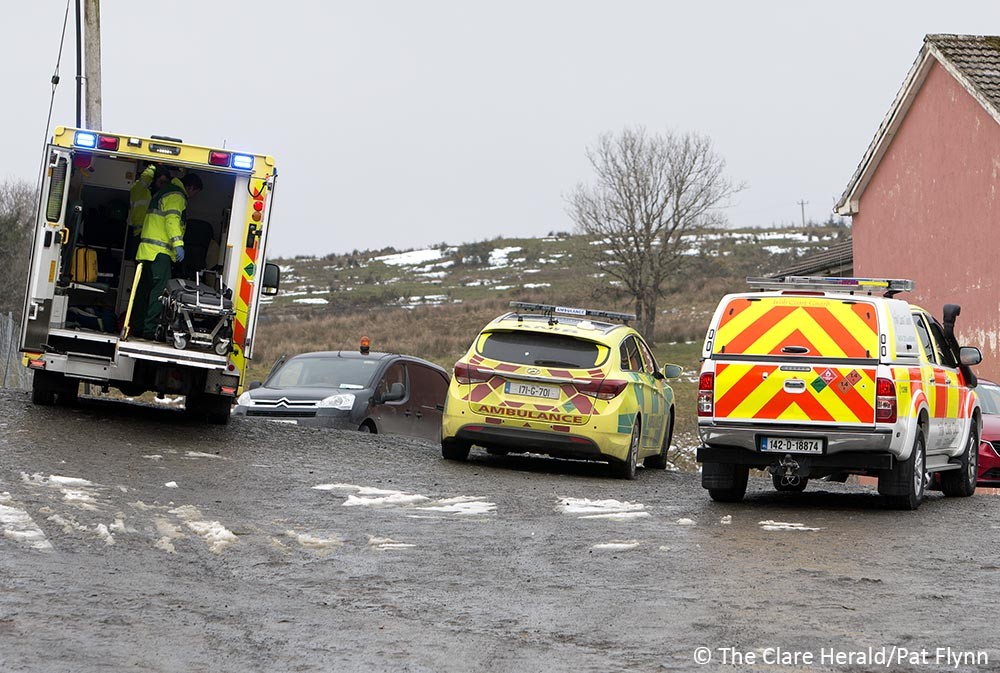 Meanwhile, Minister Pat Breen has also paid tribute to the local government, emergency, voluntary and community sectors in the aftermath of Storm Emma.
"Once in a generation snow storms, like those experienced at the end of last week, have the potential to cause damage, serious injury and worse. It is a credit to the emergency services here in Clare as well as Clare County Council, and voluntary and charitable organisations that we had no fatalities resulting from the inclement weather, and no major incidents," said Minister Breen.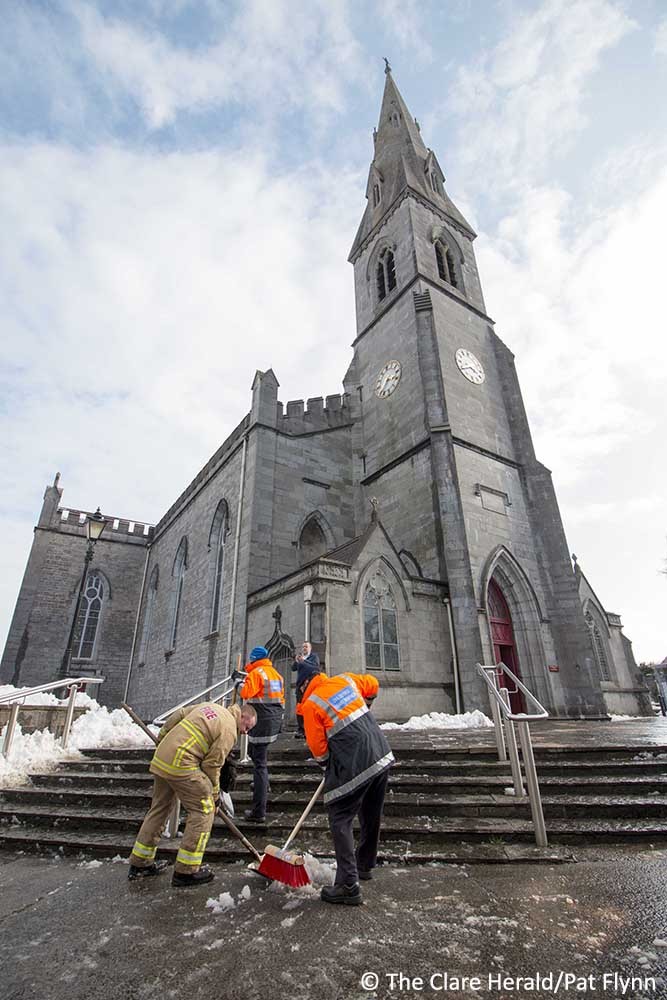 "The people of county Clare came together as a community, sharing and helping each other, visiting neighbours and ensuring those living alone were not isolated.  I for one am thankful that such community spirit remains in our county, and that people in general, and children in particular, enjoyed the snow while being responsible for their safety."
"We also owe a debt of gratitude to our medical staff, carers and first responders for ensuring those in need of help were assisted. Also the local government workers and volunteers who cleared roads and footpaths deserve our thanks," he concluded.