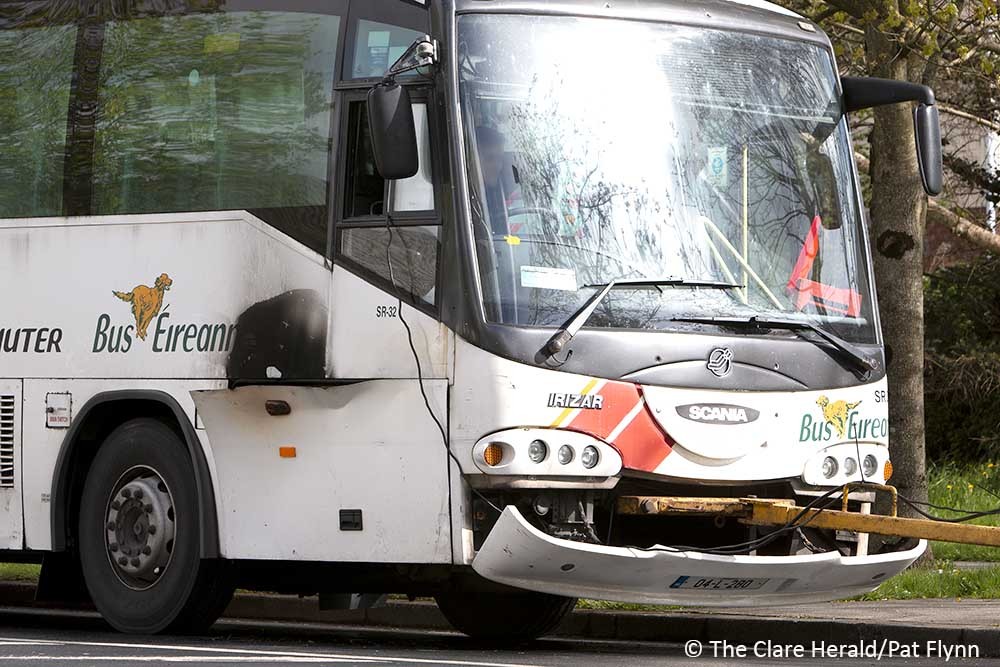 The driver of a Bus Éireann coach safely evacuated his passengers after the vehicle's electrical box burst into flames.
There were seven passengers on the Scania coach when the fire broke near Aidan Park in Shannon at around 7.00am.
The vehicle was operating the 6.05am service from Limerick to Shannon Town when the incident occurred.
Fire crews from Shannon Town arrived at the scene within minutes and quickly extinguished a fire that had erupted in the vehicle's electrical compartment.
Fire service personnel wearing breathing apparatus took just moments to deal with blaze while other crew members checked on the driver on passengers.
Firefighters prevented the fire from spreading into the bus. While the caoch became smoke-logged nobody on board the vehicle was affected by the smoke.
A Bus Éireann spokesman confirmed: "The vehicle operating the 06.05 road passenger service from Limerick to Shannon experienced a mechanical failure. The incident, which resulted in some smoke in the front section of the coach, occurred in Shannon Town."
"There were seven passengers on board at the time and all were safely evacuated by the driver. The coach involved has since been brought to Limerick depot for further investigation," he said.
In June 2014, just a few hundred metres from the scene of this mornings incident, twenty passengers were evacuated from a Bus Éireann coach after one of the vehicles tyres caught fire during the morning rush hour. No one was injured in that incident.