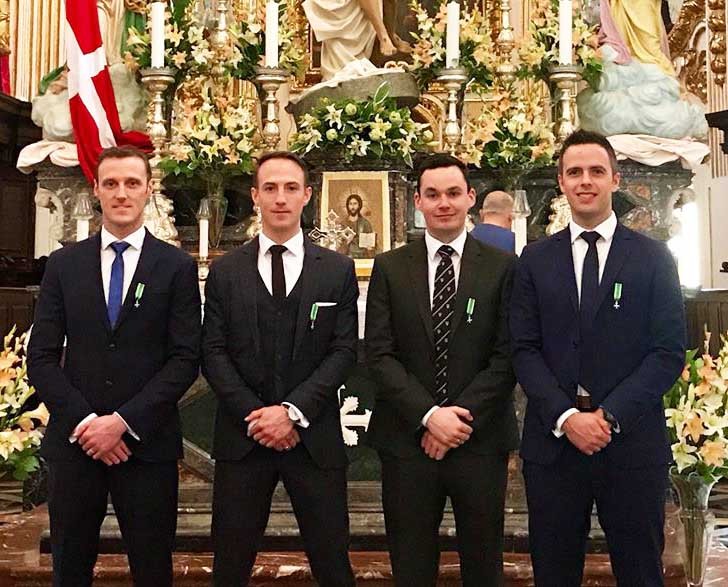 A Co Clare drone expert and Air Corps flight instructor has been honoured along with three others for their humanitarian efforts in Malta.
Oisín McGrath from Ennis has been invested as an Officer of Merit in the Order of St Lazarus at a prestigious ceremony, held in Mdina, Malta.
Oisín and his three Air Corps military flight instructor colleagues are involved in their own drone training and search and rescue software companies.
Oisín McGrath from Clare is co-founder and CEO of DroneSAR, and Irish start-up company that is revolutionising the search and rescue industry with a new and specialised software enabling DJI drones to carry out a range of rescue functions.
Gearóid O'Briain from Wicklow, Corkman Colm Keenan and Eugene Mohan from Louth operated FlyRyte Drone Academy, Ireland's leading unmanned aircraft training centre, providing approved drone training for national and international agencies.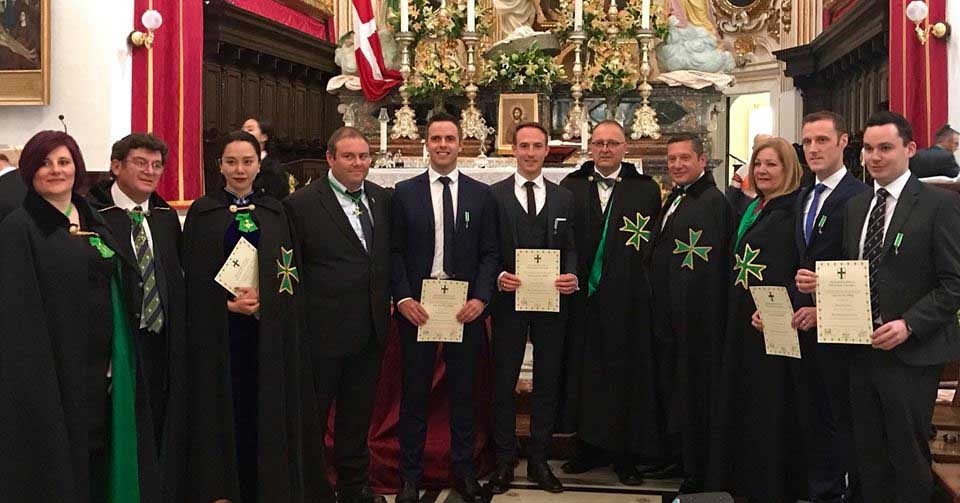 Following initial contact with Etienne Macalef, Secretary General of the Emergency Response Rescue Corps (ERRC), the four Irish men volunteered their spare time to train members of the ERRC in safe drone operations and techniques in Search and Rescue.
The three-day course, held on the Mediterranean island of Gozo, consisted of ground-school lectures, drone systems training and operational drone flight training. The team also liaised with the Maltese Aviation Authority on behalf of the ERRC to allow self-sustained safe and controlled drone operations for the future.
Wicklow based FlyRyte Drone Academy, an Irish Aviation Authority (IAA) approved drone training facility, provided the expert instructors and the course material for the 30 students from the Emergency Response Rescue Corps, Maltese Police, Malta Civil Protection, University of Malta and the Maltese Planning Authority.
DroneSAR – Search & Rescue, a Donegal based drone software company, provided the teams with their ground-breaking software for more efficient use of their unmanned aircraft.
Gearoid O'Briain, CEO of FlyRyte Drone Academy said: "In Ireland we have worked tirelessly to develop standards for drone education that are recognised internationally, so it was our great pleasure to support first responders working in Malta as they incorporate drones into their operations".
DroneSAR CEO Oisín McGrath said: "Providing the Maltese drone teams with our software strengthened an already great job done by the FlyRyte team. Our software will allow them to better integrate their drone into already existing rescue protocols. Their command and control will be able to view live drone location and footage while teams can share location as the drone flies, for better informed decision making and more efficient rescue".
The four men will continue to support these teams with regular visits and training updates to ensure their operations remain consistent with International best practice.