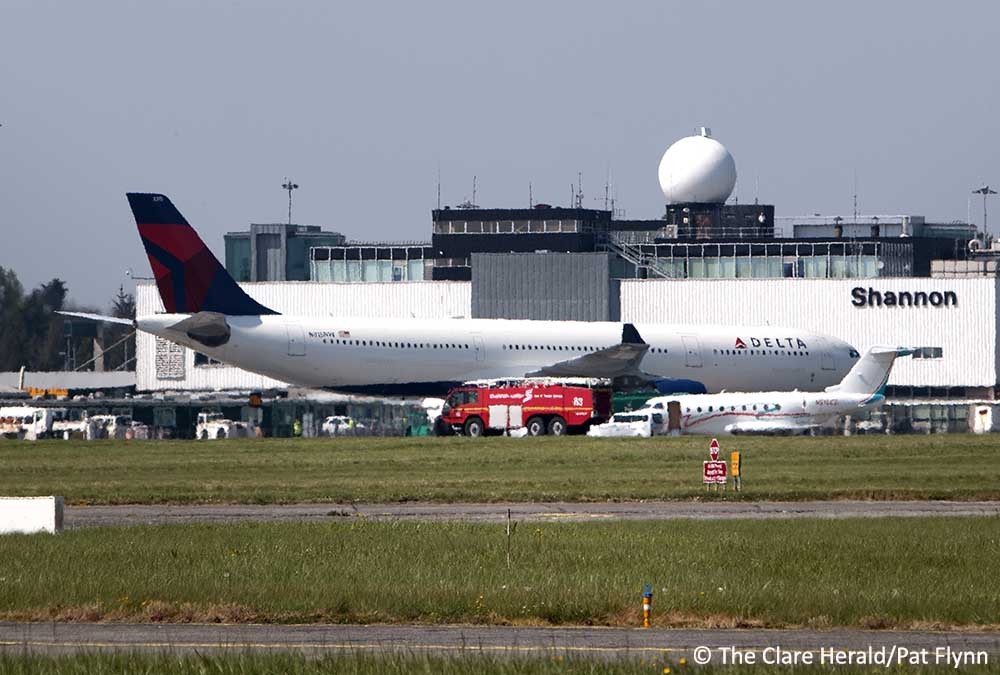 Shannon remains the state's busiest airport for unscheduled landings and aircraft emergencies even though the number of planes in difficulty diverting last year dropped slightly.
The mid-west airport handled a total of 113 unscheduled landings in 2017. Fifty-four of these were aircraft that diverted for reasons including weather at other airports; flight crews being out of hours or because a flight's destination airport was closed. The airport dealt with 174 such diversions in 2016.
Apart from these, there were 24 emergency medical diversions last year, down from 30 in 2016. In three cases, passengers died on board their flight or before reaching University Hospital Limerick.
In one incident, a United Airlines flight from the Washington to Amsterdam made an emergency landing at Shannon after the captain fell ill.
Last November, an Air France Airbus A380 Superjumbo diverted to Shannon initially with an ill passenger but then suffered a fuel leak on landing. This occurred after the crew dumped thousands of litres of fuel over the Atlantic to ensure they touched down within safe landing weight limits.
However, the fuel valve remained open after landing resulting in the runway being contaminated and closed for almost two hours while a clean-up operation was undertaken.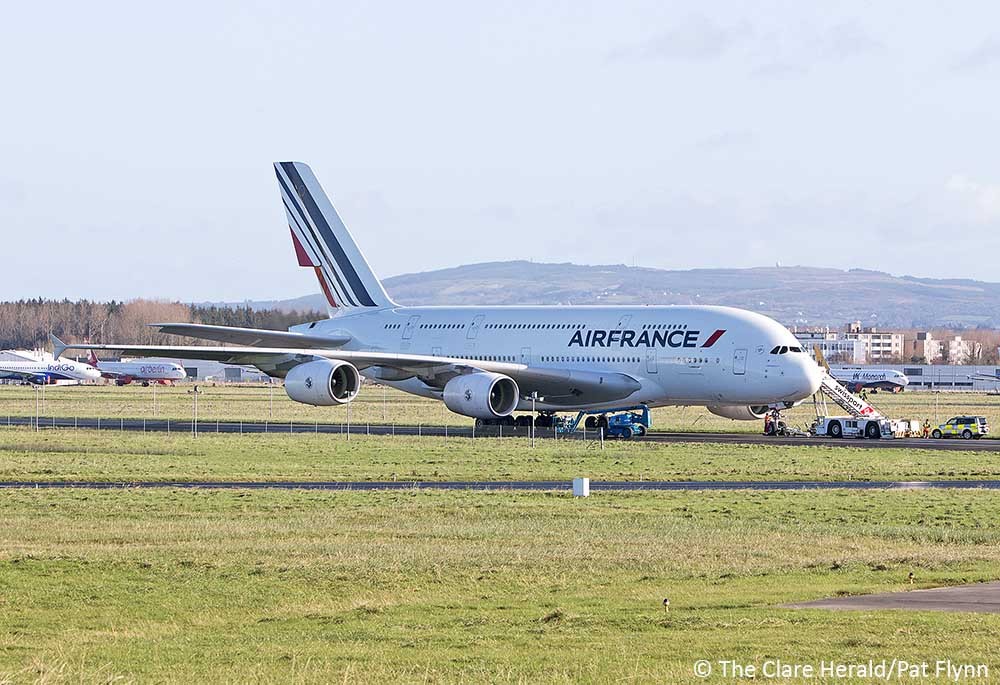 There were also five 'declared aircraft emergencies' as well as three 'Pan' diversions which are less serious but still required the crew to divert and land at the nearest suitable airport.
Twenty-four aircraft diverted with technical issues while there were 3 incidents where airport crash crews were placed on 'local standby' but did not need to turn out for the call.
A Dublin Airport Authority (DAA) spokeswoman confirmed that there were 56 flight diversions at the country's busiest airport last year. The DAA does not however release details of the diversion categories although the majority are believed to have been weather related.
Meanwhile, Cork Airport handled four diversions in 2017. One of these was a medical emergency while the others were due to weather problems at Shannon Airport.
With the longest runway in Ireland, at 3.2 kilometres, Shannon sees emergency diversions on an almost weekly basis. The runway is capable of dealing with the world's largest passenger and cargo aircraft some of which the country's other airports cannot cater for.
Shannon has already dealt with five medical diversions to date this year as well as an incident where a British Airways jet diverted after the crew reported smoke on board.