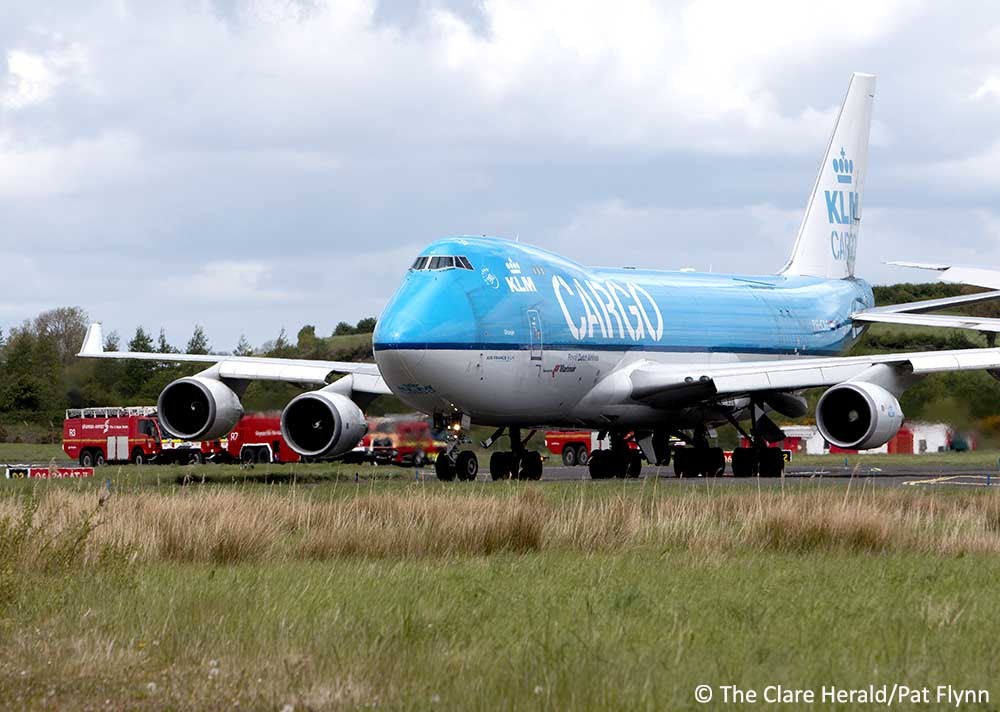 Update:
Sunday 10.15 – The flight remained in Shannon overnight and continued its journey to Amsterdam at 9.20 this morning.
It has emerged that heat from a consignment of flowers also being transported on the aircraft may have activated the jet's fire alarm. There were three such incidents in 2014 where planes diverted to Shannon after heat from organic material including fruit and flowers tripped alarm systems.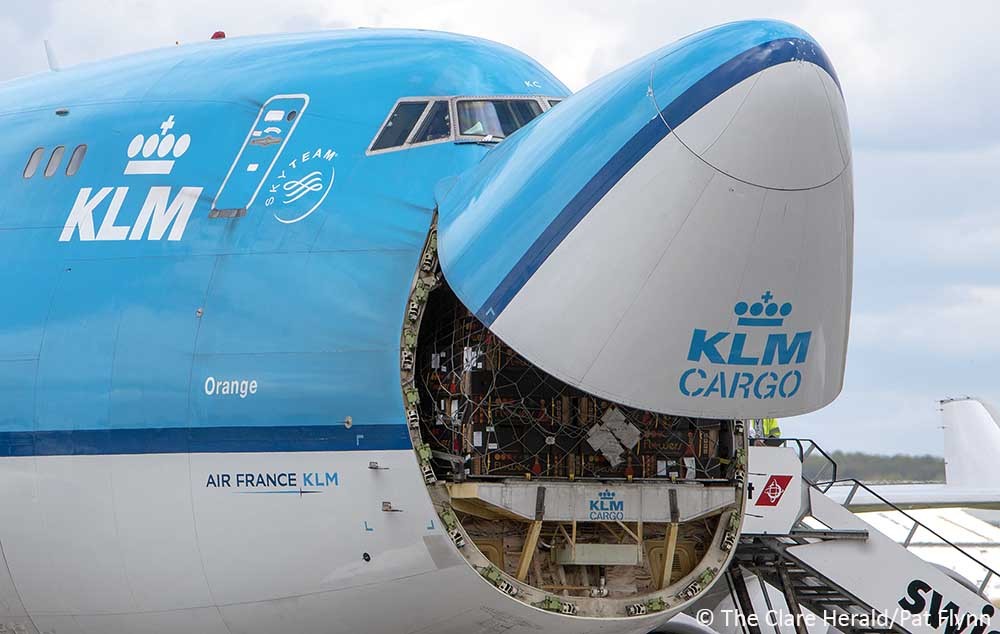 Earlier: A cargo jet carrying consignment of horses has made an emergency landing at Shannon Airport after the crew reported a possible fire on board. 
Martinair flight 7342 was travelling from Miami in the US to Amsterdam in Holland at the time. There were six crew on board.
It's understood there were about 50 horses on board the KLM Cargo Boeing 747-400 freighter which was operating on behalf of Martinair.
The flight was over two hours west of Ireland when the crew declared an emergency about 11.00am Irish time.
The crew reported they had a cargo hold fire indication but could not tell whether there was a fire on board. They requested permission to divert and land at Shannon.
Authorities at Shannon implemented their emergency plan which also involved alerting An Garda Síochána, the HSE and National Ambulance service as well as the local authority fire service.
Four ambulances and a rapid response vehicle were sent to the airport along with four units of the fire brigade from Shannon Town. Two additional units of the fire service were sent from Ennis to a designated holding point at Dromoland adjacent to the M18 motorway.
The Irish Coast Guard was also alerted and the Shannon based search and rescue helicopter, Rescue 115, and the Kilrush based RNLI lifeboat were placed on standby for the emergency.
The flight landed safely at 1.03pm and was pursued along the runway by fire crews. The jet stopped on a taxiway so that fire officers could carry out a visual inspection of the aircraft's fuselage for any evidence of fire.
The plane continued to a parking stand where a further inspection was carried out. It's believed there was no evidence of fire found on board.