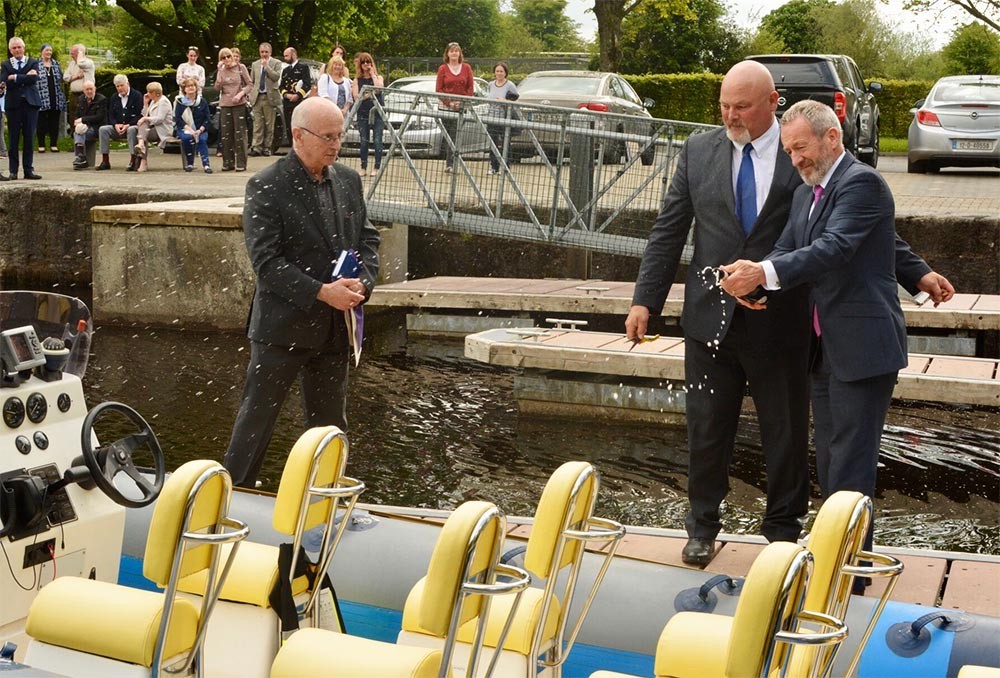 The first new tourism business on the Lough Derg Blueway, Derg Boat Trips, has been launched at the Waterways Ireland Regional HQ in Scariff, Co. Clare.
Sean Kelly Fine Gael MEP for Ireland South congratulated Eoin and Ruth O'Hagan (Directors and Owners) and wished them luck with their new venture.
Mr Kelly also spoke about the European Parliament, and how decisions made in Brussels affect a small start-up like Derg Boat Trips, which was supported by funding from Europe through a Leader Grant from CLDC.
Sean Kelly also christened Derg Boat Trips Rigid Inflatable Boat (RIB) "Cealtra" after a blessing by Fr. Joe McMahon PP for Scariff Parish. Accompanying Sean Kelly MEP was Minister of State Pat Breen TD who recognised the work Eoin O'Hagan has done on social media to promote Co. Clare and assured Eoin and Ruth O'Hagan of his support now and in the future for Derg Boat Trips.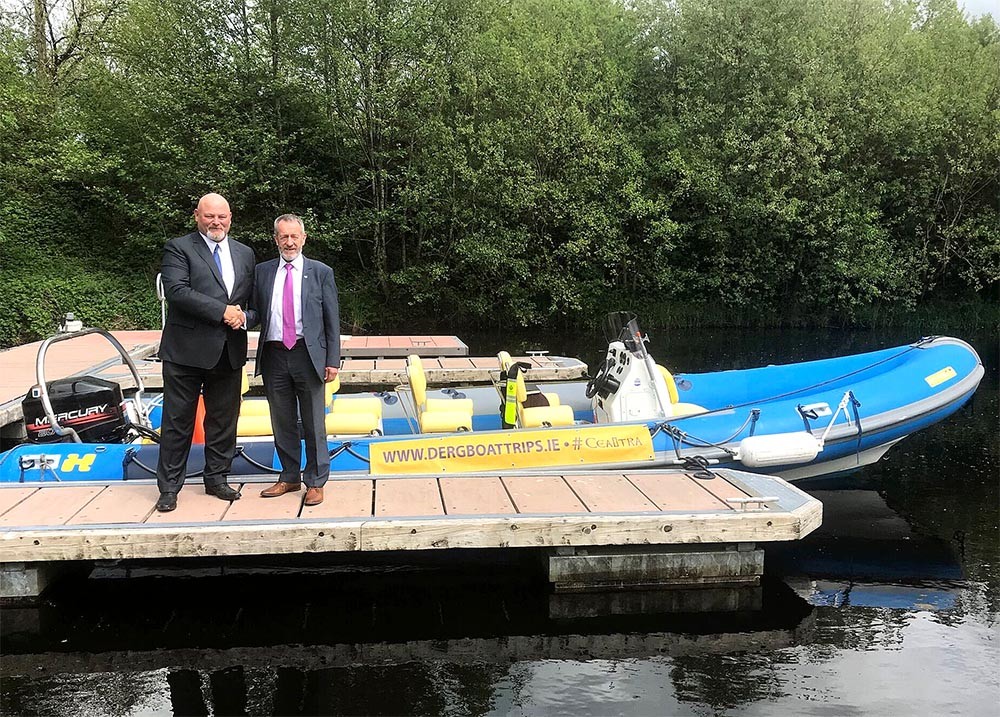 Eoin O'Hagan thanked all the speakers, Waterways Ireland for hosting the launch, and the invited guests for coming to support Ruth and Eoin at the launch.
"The idea for Derg Boat Trips came during a conversation with Scariff's Padraig Giblin of Derg Isle, Sportsworld Netting and Fishermen's Paradise in a lakeboat fishing on Lough Derg. I was encouraged to pursue the dream by Fergal O'Farrell at a meeting with several members of the vibrant Ogonnelloe Community," Eoin O' Hagan said.
Eoin is chair of the Clare Tourism Steering Group after being elected by his peers in Tourism East Clare to represent them again.
Lough Derg will be the focus of Eoin and Ruth's energies going forward and are determined to make a success of their new business and with their success, there will be an increase in numbers for the other local tourism businesses.
For more information, visit Derg Boat Trips at www.dergboattrips.ie or call 087-2523503.