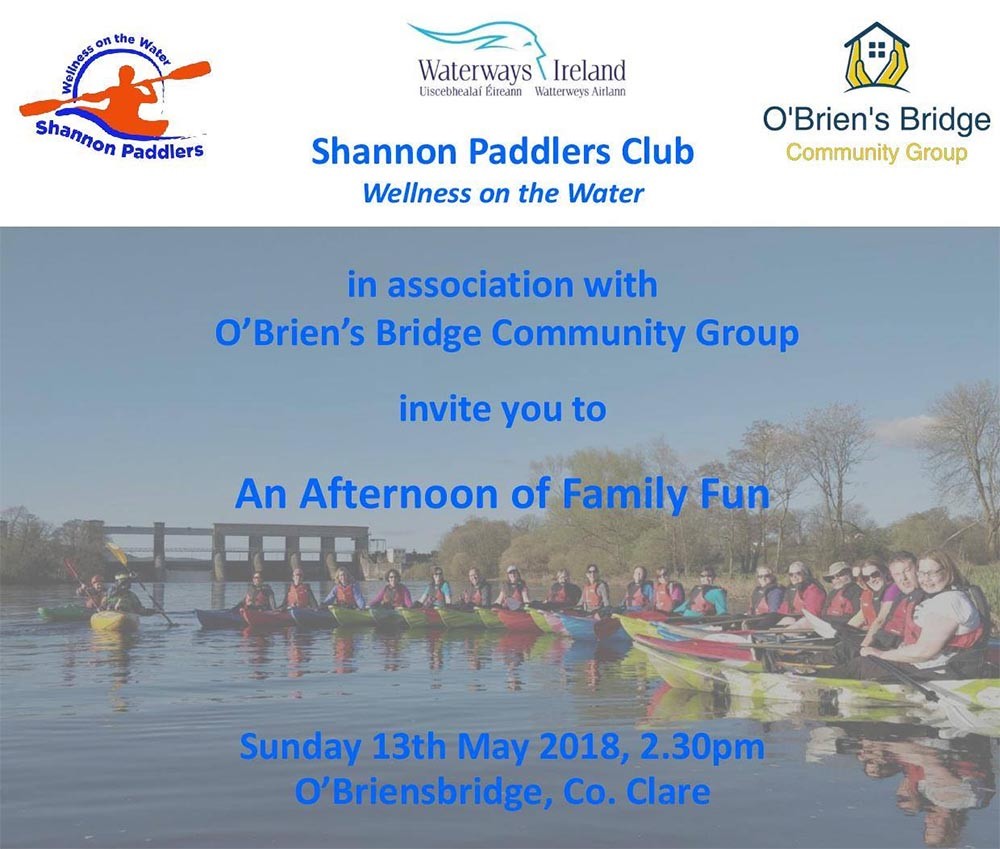 A new club will be launched in O'Brien's Bridge on Sunday and aims to highlight the benefits of being 'on the water'.
Shannon Dragons was formed to help women recovering from breast cancer in the Shannon region however it soon became apparent that the health benefits of being out on the water are not just for breast cancer survivors, but for everyone.
As a result, a new club, Shannon Paddlers is being established to bring the health benefits of paddling to the whole community so that everyone can experience the huge joy of being out on the water.
A spokeswoman said: "Our motto is "Wellness on the Water" and we have had a great welcome from the Community groups and individuals in O'Brien's Bridge and Montpelier and support and encouragement from Clare Local Development Company, Waterways Ireland and Healthy Ireland​. National Water sport and leisure organisations, Waterways Ireland, The Irish Dragonboat Association and Canoeing Ireland are coming to support us on the day."
The club will be launched in association with O'Brien's Bridge Community Group on Sunday May 13th at 2.30pm in O'Brien's Bridge.
"It promises to be an exciting afternoon of family fun and thanks to Shannon Dragons and GetWest we will be able to offer free water-based activities, from dragon-boating to kayaking.
We are starting our next series of Learn to Kayak classes on Tuesday 22nd May, details on our Facebook page: Shannon Paddlers. There will also be the spectacle of dragonboat racing as Dragons from Clare, Limerick and Tipperary show us how it's done, with some music, dancing and singing to keep us entertained," the spokeswoman added.
Light refreshments will be available from Bonner's pub.