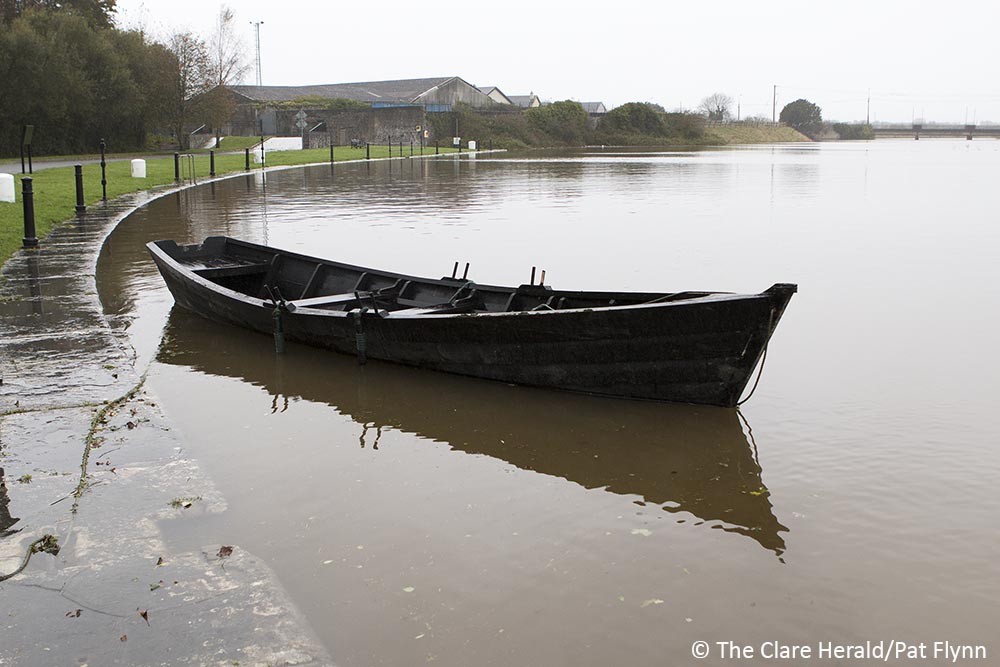 Irish Water is working in partnership with Clare County Council to end the discharge of untreated wastewater to the River Fergus from the Clarecastle area. This unacceptable practice is not sustainable and threatens water quality as well as the amenity value of the river.
At an information event next week (Wednesday, May 16), Irish Water will unveil its plans to stop the discharge of the equivalent of 1,600 wheelie bins of untreated wastewater into the River Fergus every day from the public sewer network in Clarecastle. The plan includes the construction of a new rising main and upgrades to an existing pumping station to take wastewater from Clarecastle to the Clareabbey Wastewater Treatment Plant where it can be treated before being returned safely to the environment.
"The provision of a new sewerage scheme for Clarecastle will help to improve water quality in the river, enhance of the area's amenity value and will act as a platform for social and economic development. The project will also help ensure that the water quality standards set out in relevant legislation will be achieved," said Joe Kennedy, Irish Water's Infrastructure Regional Lead.
The proposed scheme will involve the design and construction of new pumps and associated equipment at the Quay Road Pumping Station and the installation of 1.9km of new rising main to transfer sewage from the pumping station to the Clareabbey treatment plant. The new rising main will be installed in a trench which will be excavated progressively along the length of Quay Road, Barrack Street and the Ennis Road, towards the site of the existing treatment plant near the Clareabbey Roundabout. Works at the treatment plant will take place within the existing site boundary.
The project is expected to get underway with site investigation works in the coming months. Following the appointment of a contractor, the main construction work is expected to get underway in Spring 2019 and will take about six to nine months to complete.
Prior to the selection of a contractor, Irish Water will work with Clare County Council's Roads Section to put a traffic management plan in place to ensure that any disruption resulting from this essential project will be kept to a minimum. We will maintain close contact with the local community and businesses in Clarecastle in advance of and while the works are taking place to ensure that their issues and concerns are taken into consideration.
A dedicated email address clareuww@water.ie has been set up for householders, businesses and other stakeholders and information is also available from Irish Water's 24/7 customer care line at 1850 278 278.
This project forms part of Irish Water's investment plan. Works have been prioritised to address the most critical issues in line with commitments outlined in Irish Water's Business Plan. Delivery of the business plan will involve a €5.5 billion investment in capital spending on drinking water and wastewater quality and capacity and new infrastructure up to 2021.