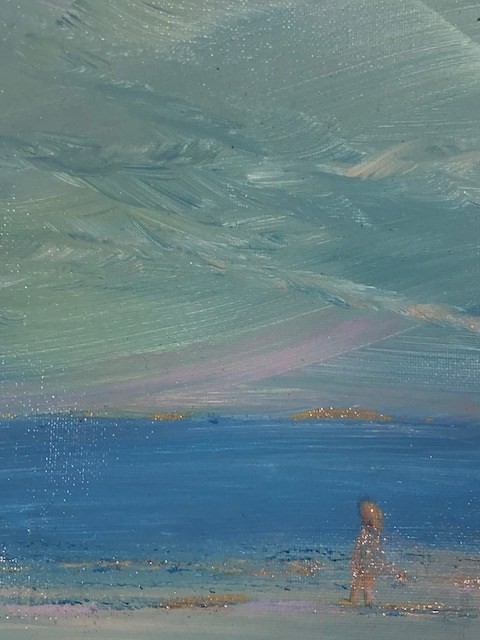 Cultúrlann Sweeney in Kilkee is hosting a new exhibition by visual artist Michelle Whelan Kennedy which will run until June 1st.
'Golden Moments, Silver Linings' comprises a series of paintings in which Michelle captures the "essence of living joyfully in beautiful seascapes that are shaped by nature, the ever changing sky and its unfolding character around her."
The exploration of light takes many shapes in her work including her depiction of its energy in people and place and in the physical light of the west of Ireland.
Michelle lives in Galway and Clare and has studied art up to second level and has cultivated her skills personally and in community through developing art groups (Spirit art group).
She is also a trained psychotherapist and uses art processes in her art therapy work (www.heart2heart.ie). She has previously exhibited in Cultúrlann Sweeney, Dublin (People's Art) and Galway (Maree Community Centre, Kilcornan).
*An official public launch of the exhibition takes place on Saturday 26th May at 7.00 pm at Cultúrlann Sweeney.