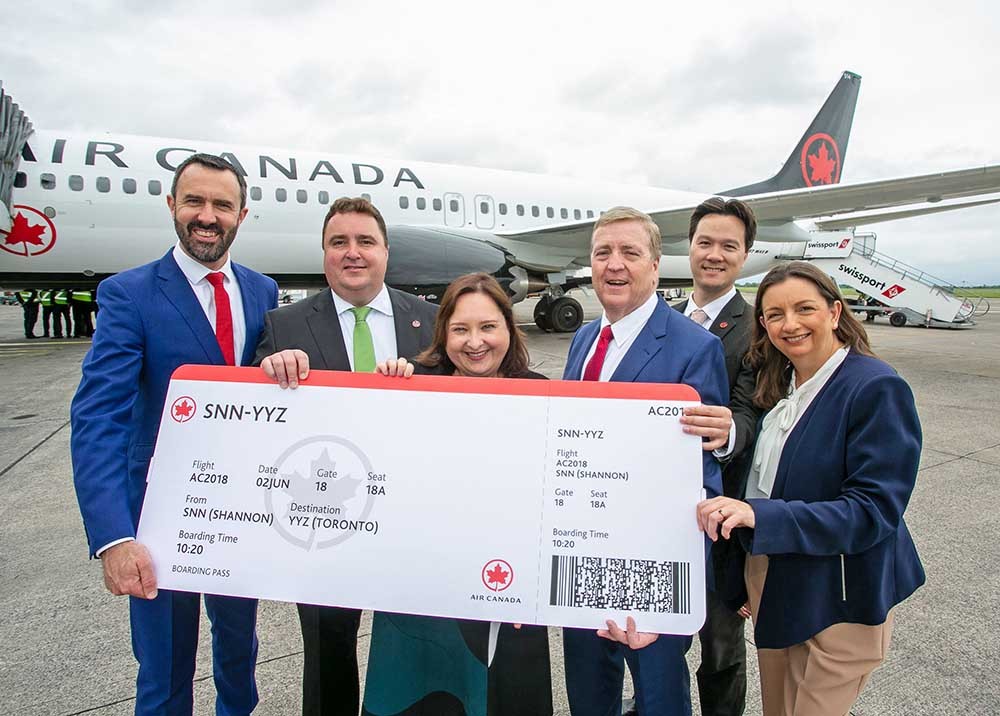 Air Canada recommenced operations from Shannon Airport on Saturday resuming non-stop seasonal service to its Toronto hub, Toronto Pearson International Airport.
The route will be operated by Air Canada's newest single-aisle aircraft, the Boeing 737 MAX 8, with four flights per week until 13 October 2018.
The aircraft used for the first flight from Shannon on Saturday was only delivered to the airline in recent weeks.
Marking the occasion, the first inbound flight from Toronto was welcomed to Shannon Airport with a water cannon salute before the departure of flight AC821 to Toronto for a special gate celebration featuring swing and lounge music from entertainer Liam O'Brien.
Air Canada Sales Manager (Ireland) Bláithín O'Donnell said: "Our new non-stop service from Shannon to our Toronto hub provides both our leisure and business customers from Munster and Connaught with greater travel choice and the possibility to connect seamlessly to a range of new destinations in Canada, the US and beyond."
"We are also delighted that this new route is opening up the West and South of Ireland – including the renowned Wild Atlantic Way – to the Canadian and U.S. markets, and look forward to welcoming new visitors this summer," she added.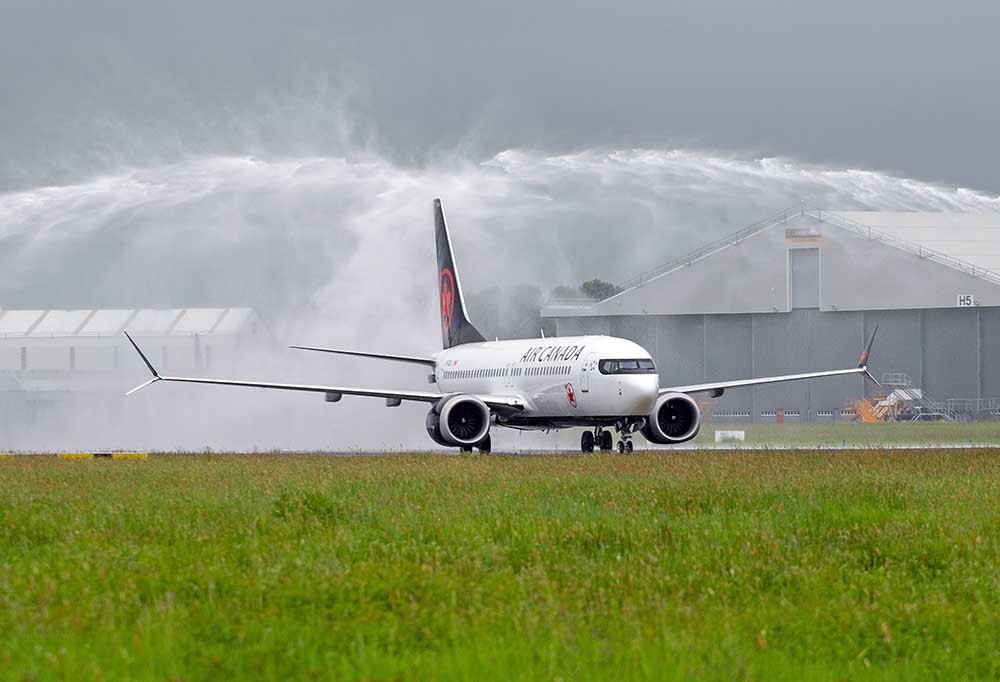 Andrew Murphy, Shannon Airport Managing Director, said: "This new Air Canada Toronto service reflects the growing tourism and business links between this half of the island and, not least thanks to the fact that Toronto is a hub airport, Canada.  It amounts to a significant tourism opportunity for this region, with a strong demand in Canada for the unique offering on the Wild Atlantic Way, in particular, and what better way to access it than fly direct into the only transatlantic gateway in the region.
It is also an excellent outbound option, with Toronto one of the leading cities for culture and urban activity in North America and only two hours from the Niagara Falls. We will be doing our best to encourage people on this side of the Atlantic to take advantage of the service and enjoy a really special part of the world."
Welcoming the new Air Canada service, Jackie Ellis, General Relations Officer at the Embassy of Canada, said: "There are strong economic and cultural ties between Ireland and Canada so this new service from Shannon to Toronto is great news for both business and leisure travellers. The vibrant metropolis of Toronto, Canada's largest city, can now be reached in just over seven hours and Canadian visitors can now easily explore the West and South of Ireland and all it has to offer."