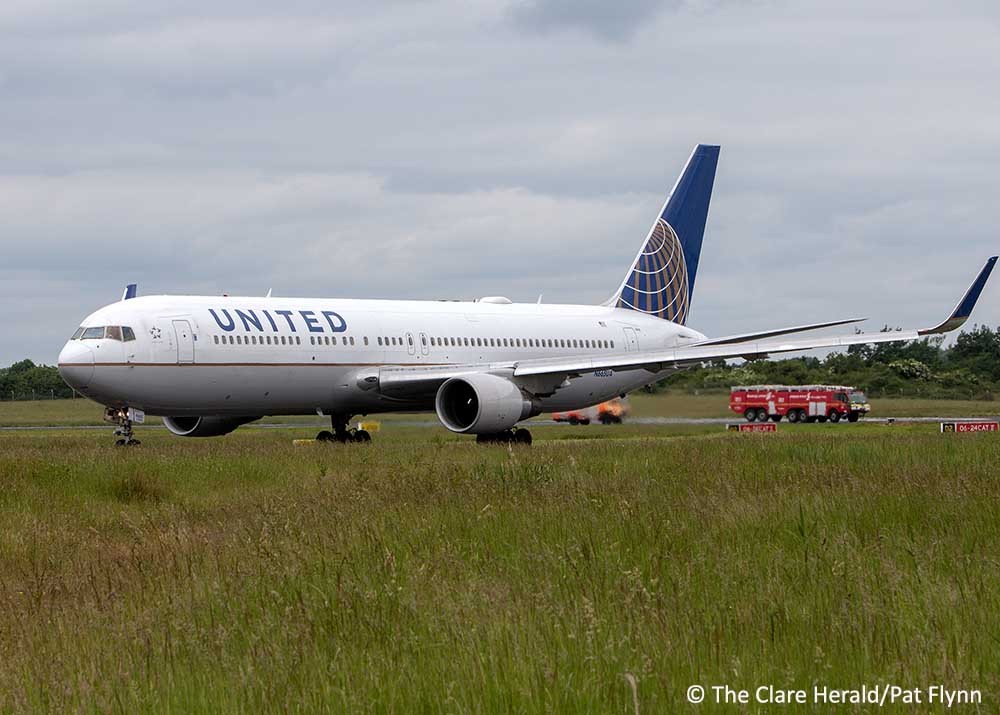 Update:
5.45pm – The airline has confirmed that the flight has since been cancelled and that passengers will be sent to local hotels for the night.
The aircraft is currently scheduled to depart on Tuesday (12th June) at 3pm.
4.35pm – Passengers have been providing Gardaí with samples of their handwriting for analysis. All hand luggage and cargo hold baggage will also be screened.
Earlier: A transatlantic flight has diverted to Shannon Airport following an apparent bomb threat.
United Airlines flight UA-971 was travelling from Rome to Chicago in the US at the time. There were 214 passengers and crew on board.
The crew declared an emergency at around 12.45pm and informed air traffic controllers that they wished to divert to Shannon. The Boeing 767-300 jet was about 200 kilometres west of Co Clare when the crew turned around.
On the ground, authorities at Shannon implemented emergency procedures which involved mobilising its own fire service and alerting other statutory agencies.
A number of ambulances and Garda patrols responded to the airport along with four units of the fire brigade from Shannon Town. Additional units of the fire service from Ennis were also mobilised to a holding point adjacent to the M18 motorway.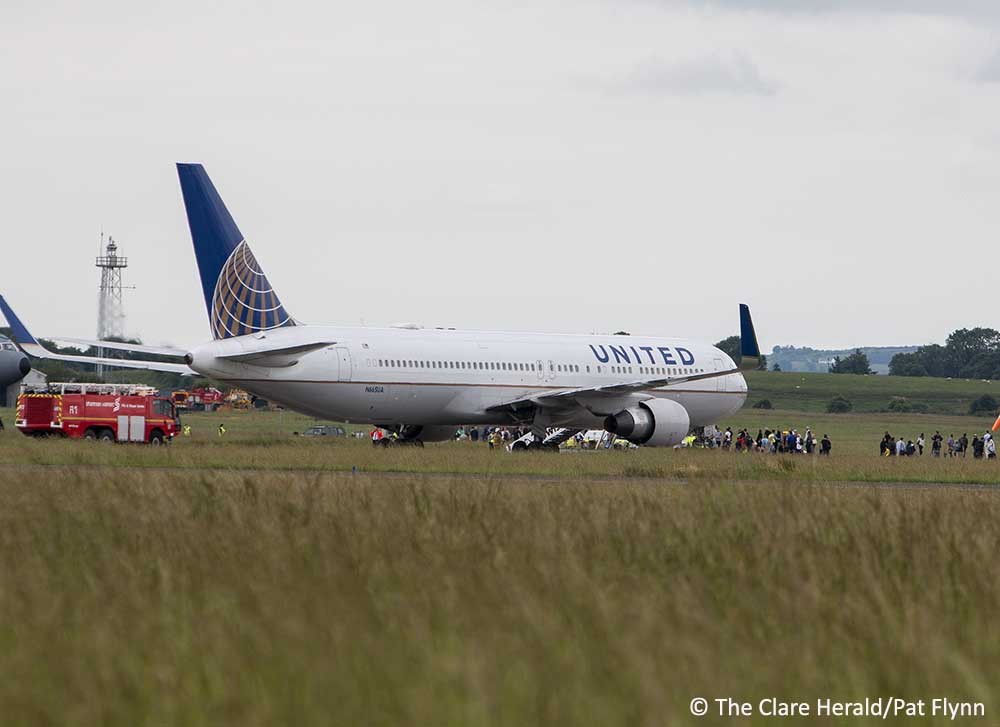 The flight landed safely at 1.42pm and was met by airport rescue vehicles. The aircraft continued to a remote taxiway where it was then met by airport police and gardaí while fire crews also surrounded the jet.
Passengers lated disembarked from the aircraft and were taken to the terminal where they and their baggage will undergo security screening.
The airline has confirmed the flight diverted because of a 'potential security concern'.