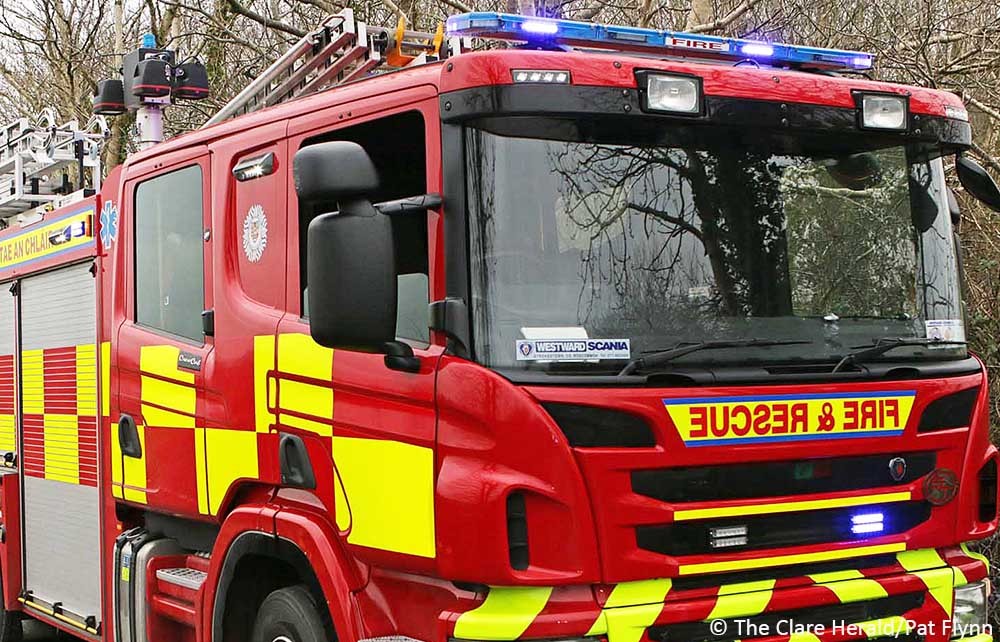 A 13-year-old boy was rescued from an upstairs bedroom of his smoke-filled home after emergency services were called to a fire at the property.
The fire was reported at house in Clancy Park in Ennis, Co Clare at around 11.30pm on Tuesday night. It's not clear whether the child was alone in the house at the time but his mother is believed to have been visiting a neighbour nearby.
There was some confusion about whether two girls were also in the house but it was later established that they were with neighbours at the time.
Neighbours raised the alarm when they heard a smoke alarm sounding in the house next door. Locals also managed to open a downstairs window which helped ventilate the house of some smoke.
Three units of the fire brigade from Ennis along with Gardaí responded to the incident initially.
While it wasn't initially believed there was anyone in the house at the time, fire crews wearing breathing apparatus carried out a search of the property. They quickly located the young boy in an upstairs bedroom. The child was carried to safety and treated by fire service first responders until ambulance paramedics arrived.
In the meantime, other firefighters searched for the fire and quickly established that there was no blaze. It's understood that a pot on a cooker ring and an oven that had been left on created an amount of smoke but fire crews got there before any fire could take hold.
The child's mother arrived at the scene while emergency services were dealing with the incident.
The young boy was given oxygen and treated for smoke inhalation at the scene. He was later taken by ambulance to University Hospital Limerick for further treatment as a precaution.