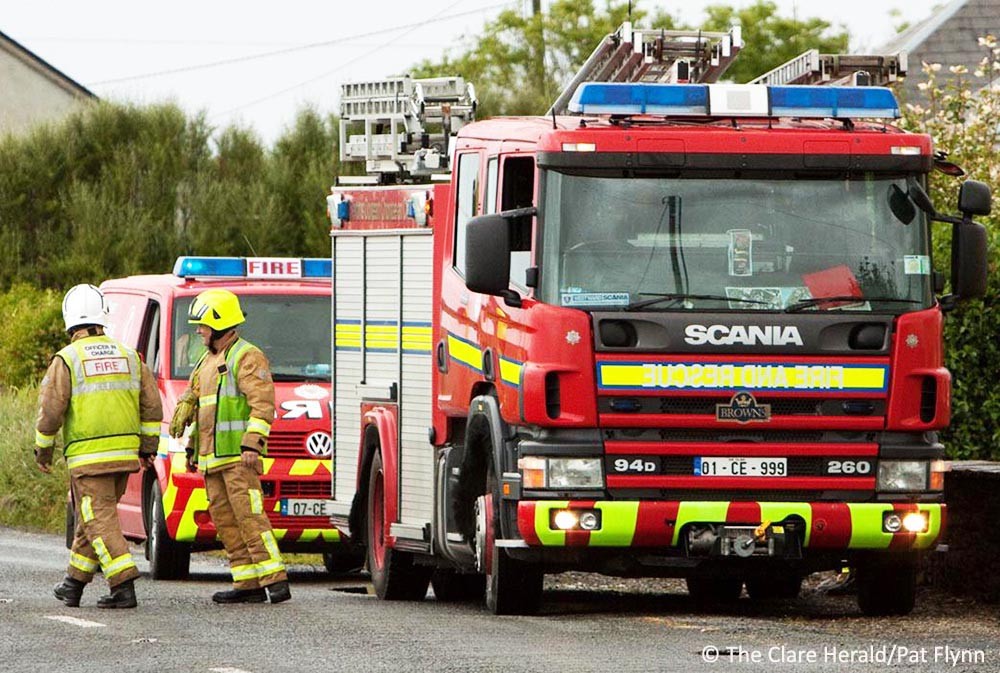 Update:
11.40pm – The man is believed to be in a serious condition in hospital.
Earlier: A man has been airlifted to hospital after he was injured in a cycling accident in Co Clare this morning.
The man in his 50's was cycling along a road just off the N67 when he collided with a wall. The accident happened at around 9.25am and the cyclist is understood to have been travelling downhill at the time.
Two units of the fire brigade and an ambulance responded to the incident at Corbally about two kilometres from Kilkee. The man was assessed at the scene by paramedics and a decision was made that he should be airlifted to hospital.
The Shannon based Irish Coast Guard helicopter – Rescue 115 – was requested to respond to the incident.
In the meantime, the Kilkee unit of the Irish Coast Guard was tasked to secure a safe landing site for the helicopter. The casualty was transported by road ambulance to a local GAA field to meet the helicopter.
He was airlifted to University Hospital Limerick for treatment. The journey by road would have taken about 80 minutes while the helicopter could make the trip in about 15.