To donate to #Walk4thedogs2′, click here.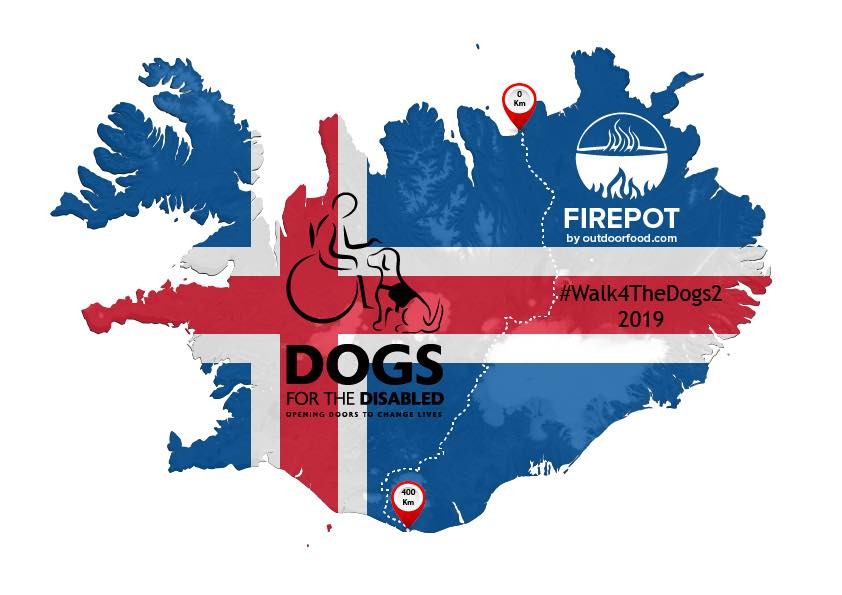 A Clare man and former soldier who has already trekked across Western Greenland for charity, has embarked on his latest adventure with another already planned for next year.
Following the success of his 'Walk for the Dogs' Greenland trek in 2016 Ennis man Dermot Cosgrove is off again, this time to the French Pyrenees. The second leg of his charity expedition will take him to Iceland in July 2019.
Dermot has been in training for 'Walk for the Dogs 2' for several months and will spend 10 days trekking along the great GR10 hiking route in the French Pyrenees. The trail runs from the Atlantic coast to the Mediterranean and crosses passes, ridges and plunges in and out of deep valleys.
Dermot will depart Dublin Airport for Biarritz in France today and set off on the first left of his hike this evening to get a head start for his first full days walking tomorrow.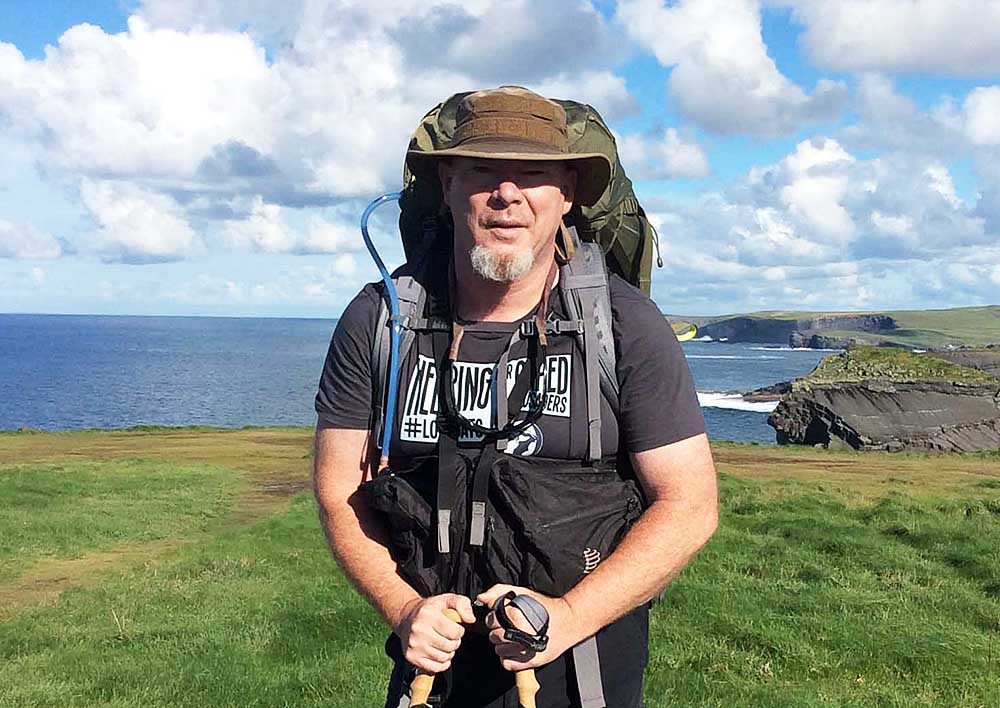 "I plan to start walking on Saturday afternoon to get the first kilometres out of the way and camp for the night by a lake close to the Col D´Ibradin. I have a big push on the second day as I plan to do 30kms as far as the town of Ainhoa which will involve tackling to the first steep hills," he said.
"The only concern is that it´s been very wet in that part of France for the last few weeks and they´re still getting heavy rain and thunderstorms in the mountains in the evenings so safety-wise it means setting out at first light every morning in order to avoid being on exposed ground in the evening," Dermot added.
Originally from Ennis and now living in Kilkee in West Clare, Dermot joined the French Foreign Legion at the age of 19. He has spent the past 20 years working as a security consultant in remote parts of the word, mostly Africa.
His chosen charity will again be the Cork based Irish Dogs for the Disabled which provides assistance dogs to physically disabled people, many of whom are children. The charity has already named one of their dogs 'Kossie' after the Clare man.
After raising €11,000 with his Greenland adventure, Dermot has already passed that figure for this event and hopes to make enough to fund the cost of raising at least one assistance dog.
Dermot's sister Clare Cosgrove-Mungovan fosters dogs for the charity and it costs €15,000 to raise, train and care for an assistance dog for over a lifetime.
The Clare man's second challenge will take place in July 2019 and will be a 400km crossing of Iceland from the town of Husavik on the North coast to Vik on the South coast.
To donate, click here.
Previous stories: