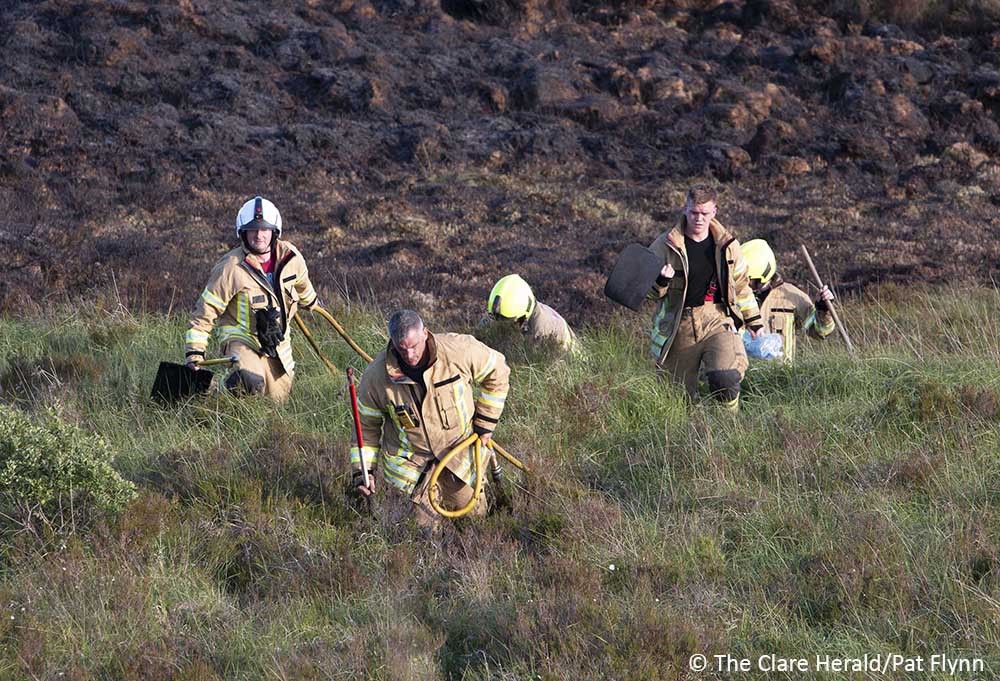 Fire crews from Shannon were back dealing with a gorse fire on Woodcock Hill near Cratloe this afternoon for the fourth time in three days.
Firefighters from Shannon, Ennis and Limerick City were first called to the scene on Sunday afternoon. On arrival they found a crashed and burnt out car which is now believed to have started the blaze. Gardaí are investigating wheyther
After several hours battling to prevent the blaze spreading to forestry strong winds stopped them from doing so. A helicopter was brought in to dump water on the blaze in an effort to stop it spreading.
After eight hours at the scene, fire crews, with the assistance of the helicopter, managed to bring the fire under control.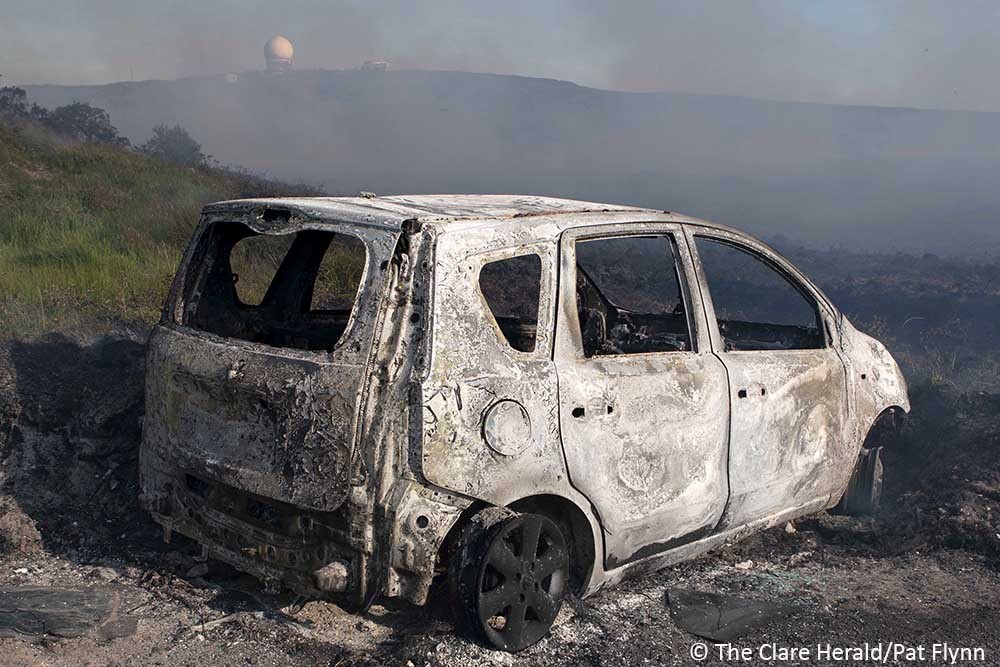 Yesterday however, the fire brigade was called back to the same location twice as the fire reignited in the dry conditions.
Shannon Fire Service returned to the scene again this afternoon and continue to fight a fire on the western side of the mountain.
As the high temperatures and effective drought conditions persist, a Condition RED – 'Extreme Fire Risk' has been announced by the Department of Agriculture, Food and Marine.
Clare County Council has been notified today that all outdoor use of fires, barbeques and other open ignition sources be avoided on forest lands and in other high risk areas until further notice.
Clare Chief Fire Officer for Clare Adrian Kelly said: "Extreme caution is also advised with respect to hay making and the use of machinery and other agricultural activity that may also present a risk of fire in dry vegetation on cultivated land types in current conditions."
"Pending further review, this risk condition will remain in place until midday on Friday, and will revert to Condition Orange at this point unless otherwise indicated," he stated.
Crews across the county have been dealing with other incidents today including in Mountshannon, Scarriff, Lissycasey, Ennistymon and Doolin.