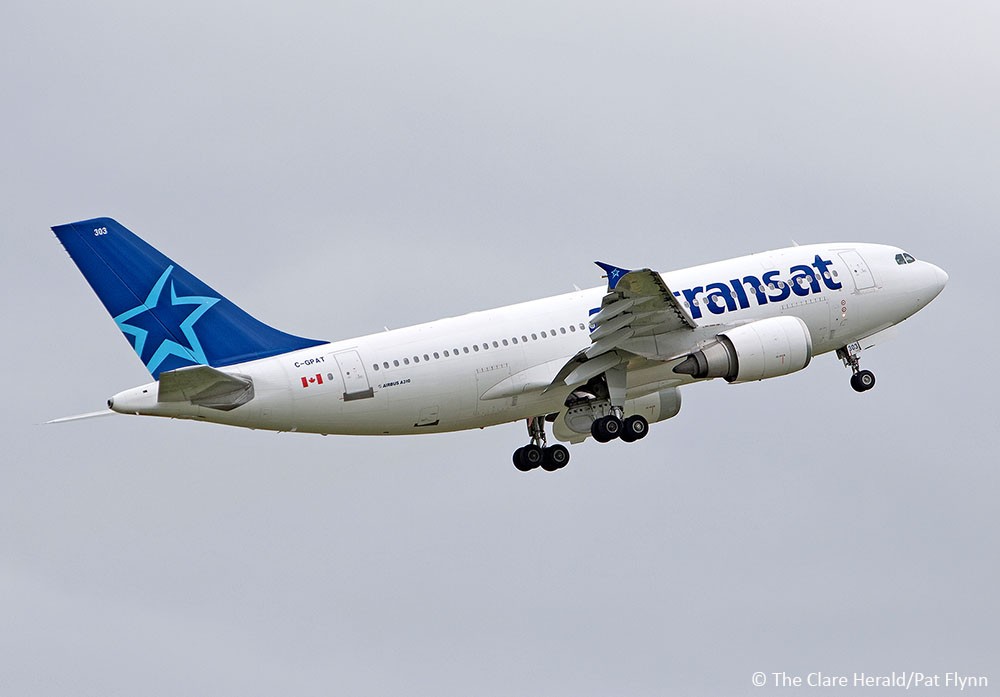 A transatlantic flight has been grounded at Shannon Airport and passengers sent to hotels for the night while airline engineers are flown in from the UK to carry out repairs.
Air Transat flight TS-700 diverted to Shannon this morning after the crew reported a technical issue.
The Airbus A310 jet was travelling from Montreal in Canada to Prague in the Czech Republic at the time. There were 201 passengers and crew on board.
The flight landed safely shortly after 8.00am and was met by airport fire and rescue crews.
The airline told passengers that engineers would have to be flown into from the UK to investigate the issue as the airline does not have staff based at Shannon.
An airline spokeswoman confirmed: "Flight TS700 diverted to Shannon Airport, Ireland due to technical problems. No emergency was declared. The aircraft, an Airbus A310, landed without any problem and safety of our 201 passengers was never compromised."
"Passengers were offered meal vouchers for breakfast and transferred to hotels. A travel credit compensation will also be offered," the airline added.
The flight is due to continue its journey at 9.30am on Wednesday.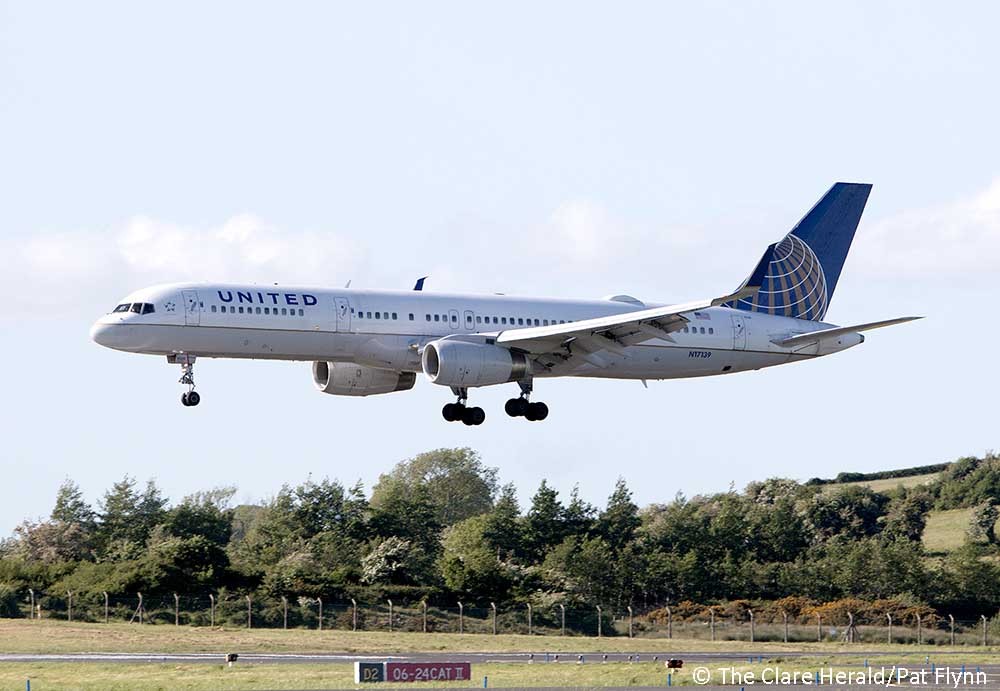 Separately, two passengers were taken to hospital after their scheduled flight to Shannon landed this morning.
The crew of United Airlines flight 25 alerted airport authorities in advance of their arrival to request that emergency medical services be alerted and standing by. Two ambulances and a rapid response advance paramedic unit were waiting for the aircraft when it landed at 10.30am.
The two women, who complained of feeling unwell, were assessed at the airport before being removed to University Hospital Limerick for treatment.
Neither is believed to be seriously ill.