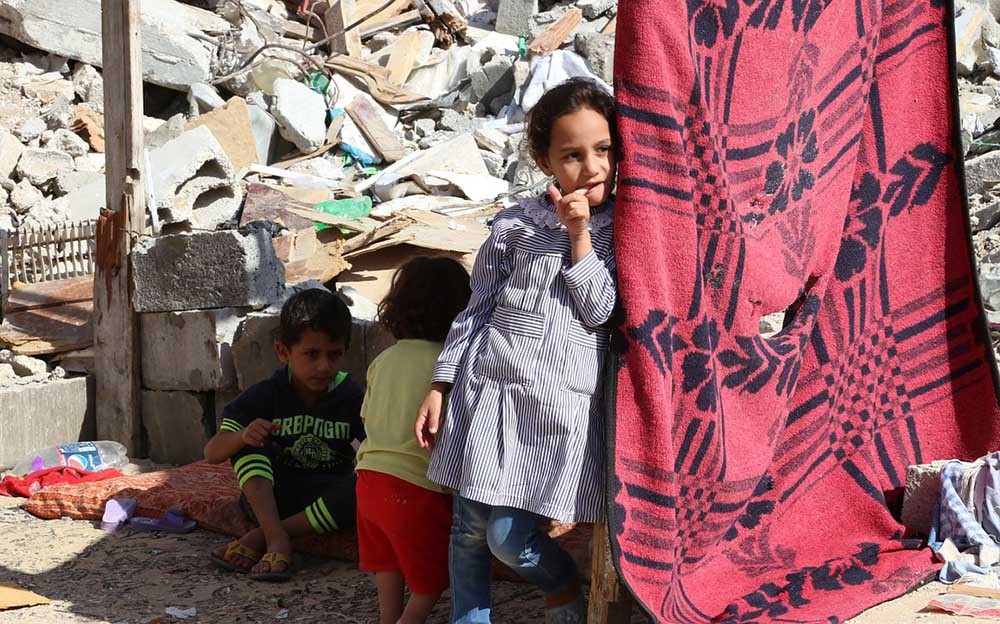 A new crowdfunded documentary film by renowned independent journalists Max Blumenthal and Dan Cohen will be screened in the Old Ground Hotel in Ennis on tonight (Wednesday 27th) at 7.30pm.
'Killing Gaza', documents Israel's 2014 assault on Gaza that killed over 2,200 Palestinians and wounded thousands more, and chronicles its horrific aftermath. As they wade through the rubble of Gaza's destroyed border regions, they turn a camera onto the survivors of the slaughter and let them speak for themselves.
Speaking about the film, Max Blumenthal said: "What we tried to do with Killing Gaza is just to show what it's like on a day-to-day level. And you know, we were fortunate that Dan was able to get in there after the 2014 war and to be able to provide that portrait. So you know, by watching this documentary you'll see what people are really dealing with and coping with on a day-to-day level.
But this film is much more than a documentary about Palestinian resilience and suffering. It is a chilling visual document of war crimes committed by the Israeli military, featuring direct testimony and evidence from the survivors delivered to us often just days after escaping indiscriminate shelling, bombings and summary executions.".
Dan Cohen explained: " I just spent as much time as I could documenting the struggle of people who had lost family members, who have lived their entire lives under occupation and increasing isolation, and had seen their family members and their homes be destroyed. We wanted to show what it's like for these people to live and die in total isolation, away from the rest of the world.
In Gaza you have about three to four hours of electricity per day, and rolling blackouts. The vast majority, about 98 percent of the water is undrinkable. You have salt water when you take a shower or turn on the sink. And so what I tried to document is how Palestinians are being subjected to the worst kinds of psychological pressure that humans can really subsist under. And then also, not only portraying them as victims, but also portraying their different ways of resistance".
On the most recent killings by Israel of protesters in Gaza, Max said: "These protests, as Dan documented in our film, have been going on sporadically since 2015. And we saw, really, the will of Gaza's civil society play out, with tens of thousands of people wanting to declare their right of return on the 70th anniversary of the Nakba, the dispossession and systematic ethnic cleansing of Palestinians which occurred in 1948, where 70 years on people want to say, we haven't forgotten. We want to come back. We're desperate. We deserve a normal life".