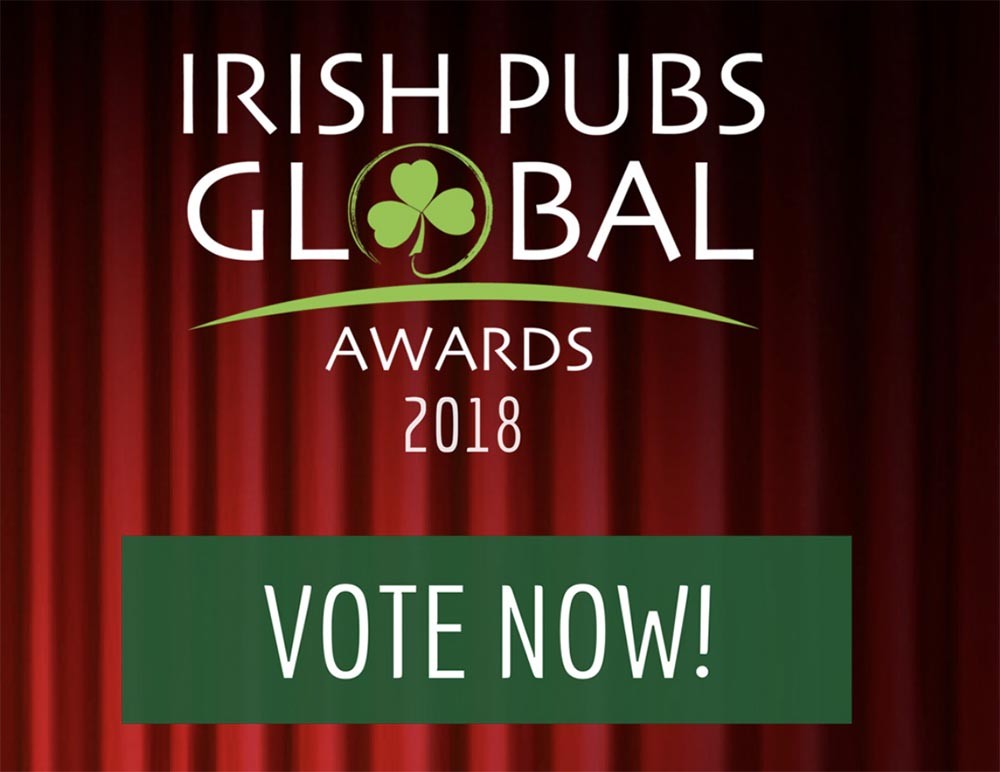 The Irish Pubs Global Federation, the network for Irish pubs worldwide, has launched the 2018 Irish Pubs Global Awards, where the public gets to vote for their favourite Irish pubs worldwide, from Bantry to Bangalore, Dublin to Dubai.
Spread over four voting regions; Ireland, Europe, The Americas and Asia, Africa & Middle East, there are ten awards categories including Best Chef, Best Bar Person, Best Cocktail Experience and of course the overall Irish Pub of the Year.
The awards will be presented at a Gala Dinner on 9th October in the Galmont Hotel, Galway, as part of the Irish Pubs Global Gathering event which will take place in Galway from 7th to 9th October.
The theme for this year's Gathering is "Famous For Food", highlighting the importance of showcasing quality Irish food in Irish pubs and restaurants around the world. Over the course of the three-day event, delegates can take part in a series of interactive food-focused tours around the West of Ireland and enjoy locally produced food and drink, learning how to incorporate new ideas, recipes and products into their businesses.
Commenting on the 2018 awards, Colm O'Reilly, CEO of Irish Pubs Global said: "Irish Pubs Global is delighted to once again launch our search to find the best Irish pubs worldwide. We opened nominations to the public for the first time last year and we were overwhelmed with the interest and support we received, with over 16,000 votes. We plan to exceed that number in 2018 and look forward to celebrating and rewarding the best in Irish hospitality worldwide at our awards presentation and gala dinner this October."
Last year's global Irish Pub of the Year title was awarded to Scholars Lounge pub in Rome, a fantastic establishment that epitomises the very essence of what makes an Irish Pub the best in its class, from design to drinks offering and exceptional customer service.
Online awards voting runs until 26th June 2018. Vote now at www.irishpubsglobal.com.