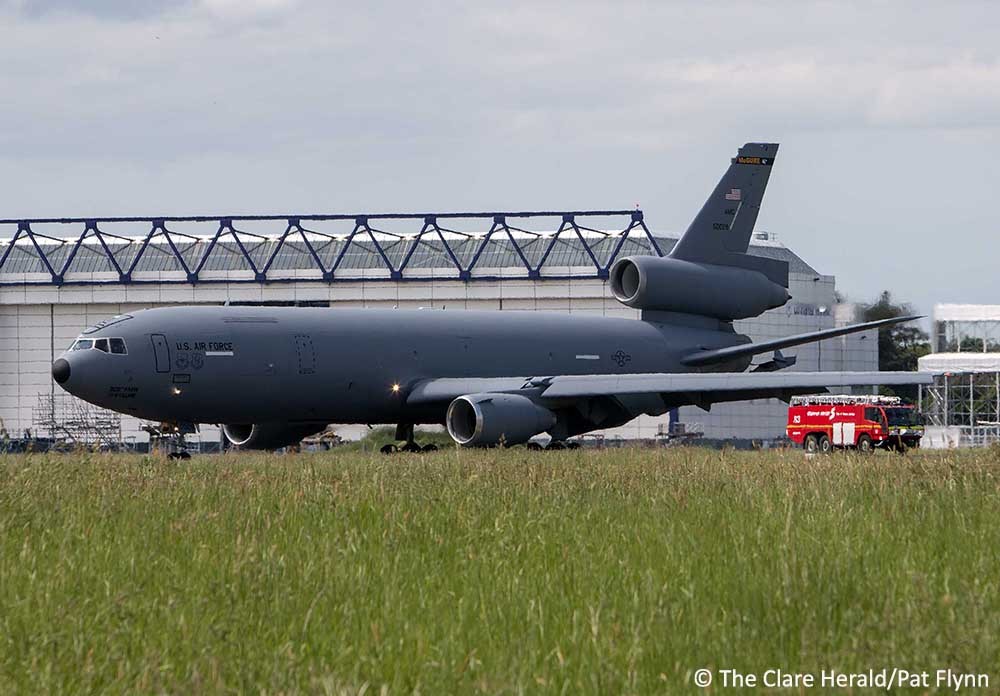 A US military aerial refuelling aircraft has made an emergency landing at Shannon Airport this afternoon.
The US Air Force McDonnell Douglas KC-10 is believed to suffered a problem with one of its engines over the Atlantic. The crew declared an emergency reporting they had shut down one of the jets three engines. There were 9 crew members on board.
Five units of the fire brigade from Shannon Town were sent to the scene in support of airport's own Fire and Rescue Service.
Two units of Ennis Fire Service were mobilised to the incident while National Ambulance Service and Gardaí also sent resources to the airport.
The flight landed safely at 3.00pm and was met by airport and local authority fire crews who accompanied the jet to a remote parking stand.
An inspection of the aircraft afterwards discovered that a panel was missing from the jets left engine.
Engineers were also standing by to inspect the engine and determine whether any damage had been caused to the plane.
The aircraft is attached to the 305th Maintenance Squadron based at McGuire Air Force base in New Jersey in the US.