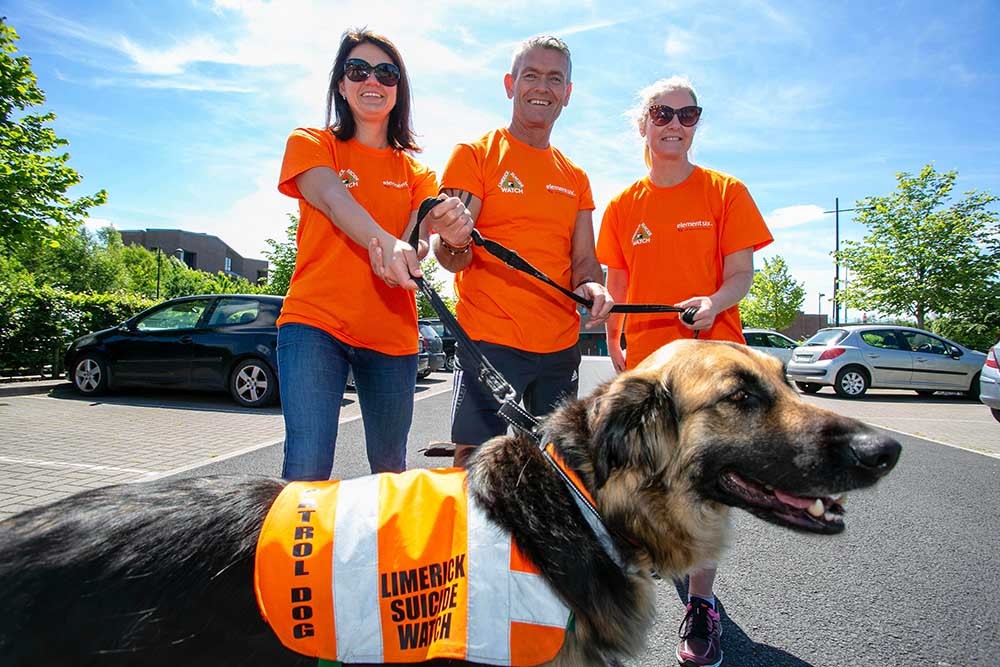 Some 80 Element Six staff have taken to the roads of Limerick city, braving midday sizzling sun, to raise much appreciated funding for one of the region's most important charities, Limerick Suicide Watch.
And night shift employees with the Shannon based staff of leading global synthetic diamond manufacturer Element Six are set to join the all-important watches carried out by the charity.
The recent walk saw staff regroup from their Shannon base to Limerick for a lunchtime walk that took them from UL north campus along the River Shannon into the bridges in Limerick and back again. A total of €4,087 was raised and matched by the company, resulting in a total donation of €8,174.40 to the charity.
The event is the latest fundraiser held this year by the staff as part of their designated charity programme.
In addition to raising fund for their chosen charity, a number of night-shift workers will be diverted to the bridges of Limerick to support LSW volunteers on their watches.
Said Grainne Loonam, who coordinates the designated charity programme, "Limerick Suicide Watch does incredible work in Limerick, all through a spirit of volunteerism. We're delighted with how our latest initiative went, raising much needed funds that were matched by the company.
"Money is important but human resources are also a critical need for Limerick Suicide Watch.  They save lives and there's no greater input that a volunteer group can make so it will be a privilege for E6 workers to join them on their night watches."