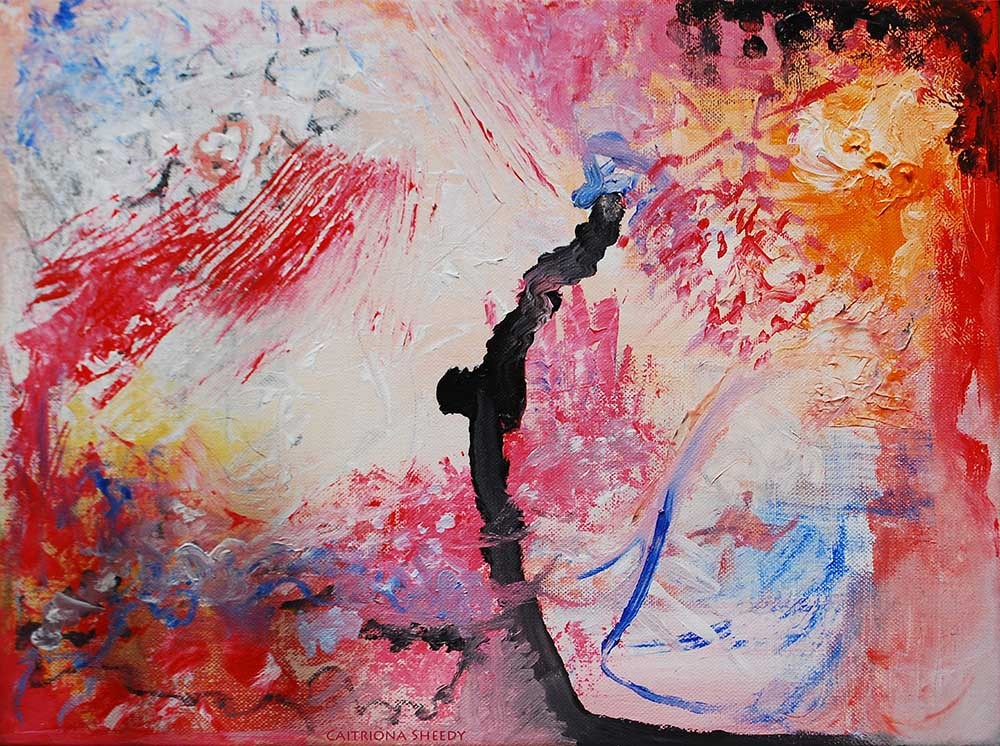 'The Universe is Mental – [getting to the heart of it].' A sensory exhibition of new works by Caitríona Sheedy opens today and will run until the end of August upstairs at the Courthouse Gallery, Ennistymon.
Caitríonas work is motivated by developing understanding and consciousness. Observing the way we are in the world and the effects of the systems we have in place. Exploring our ability to transmit and create.
Our ability to transcend and the interconnectedness of everything. Fascinated by our ability to act and react unconsciously. And our ability to transcend that.
Interested in exploring symbols in our society, the use and misappropriation of them. And essentially realizing our potential as human beings through developing our emotional and spiritual intelligence.
Going deeper with her explorations into our perception of reality, the human condition and our universe.
In these works Caitríona uses her own experience of being human and commitment to resolving her own inner conflict as a starting point. With acute awareness of how the structures in place in our society have affected her directly and through her family line.
This body of work acknowledges the principle of mentalism – 'all is mind, the universe is mental' set out in Hermetic philosophy. And acknowledging the 'unity of all', cited in many religions. With love being at the core of all these original teachings.
Caitríona work is developed through the process of clarifying the intention, the subject and the purpose and working intuitively from there. This exhibition encompasses painting, sculpture and installation of natural and repurposed manmade materials, singing. And writing to express and bring awareness to the process.
For more about her work and this process visit www.csheedy.net