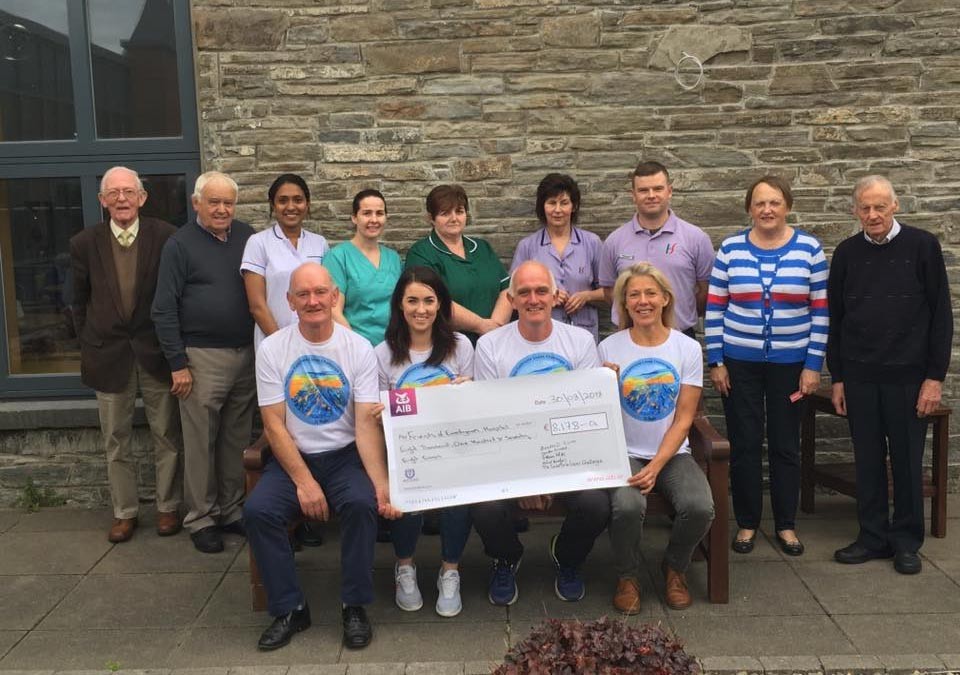 A group that completed a challenge to climb 26 mountains across 32 counties in just 10 days, has presented a cheque with the proceeds from the charity venture to the Friends of Ennistymon Hospital.
The Caitríona Lucas Challenge took place in June and the group has handed over over €8,000 to their chosen charity.
The event has been organised to honour Irish Coast Guard volunteer and mother-of-two Caitríona Lucas who lost her life in the line of duty in September 2016.
Those who took part in the challenge in June handed over a total €8,178 to the Friends of Ennistymon Hospital.
The group thanked all those who made their event possible including physiotherapist Dr Keir McNamara who "made such a difference and was great support on and off the mountains."
Vanderlust in Lahinch provided a van while Barry O'Keefe of Barra Oil sponsored the fuel for the whole Journey
A spokesperson for the group said: "To each and every person that allowed us into their homes, the hospitality we received going around the country was unbelievable, we appreciate it so much.
To everyone that came out and joined us on the mountains – it really kept our moral up and made it that bit easier. To every business that got behind us it is all greatly appreciated. To everyone that donated,  thank You.
"All this was done to honour and remember a very special woman – Caitriona Lucas," the spokesperson added.
Previous story….