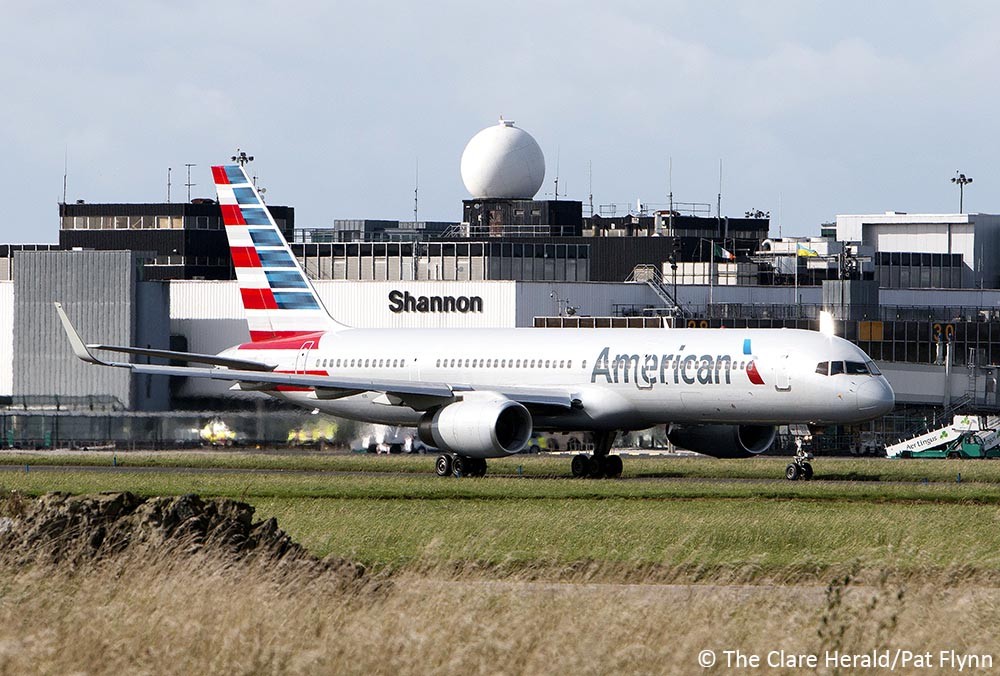 A flight from Shannon to the US made an emergency landing in Canada this afternoon following reports of possible smoke on board.
American Airlines flight AA-89 departed Shannon at 11.18am and was en route to Philadelphia at the time. There were 175 passengers and crew on board.
The flight was transiting Canadian airspace when the crew contacted air traffic controllers to advise them of their situation.
The crew opted to divert to Halifax Stanfield International Airport in Nova Scotia and requested emergency services to be on standby for their arrival. Crews from Halifax Regional Fire and Emergency Services were also sent to the airport.
The Boeing 757-200 jet landed safely at around 4.50pm (Irish time) and was followed along by runway by emergency vehicles.
After landing, the pilot confirmed that everything appeared normal and that they could continue to the terminal without stopping on the runway.
The aircraft has been grounded in Halifax while a detailed inspection is carried out to establish the source of the smoke
It's understood that a replacement aircraft is ready to be sent from New York later today, if required, to collect the passengers and take them onto Philadelphia.
The airline confirmed the flight diverted due to a "mechanical issue."