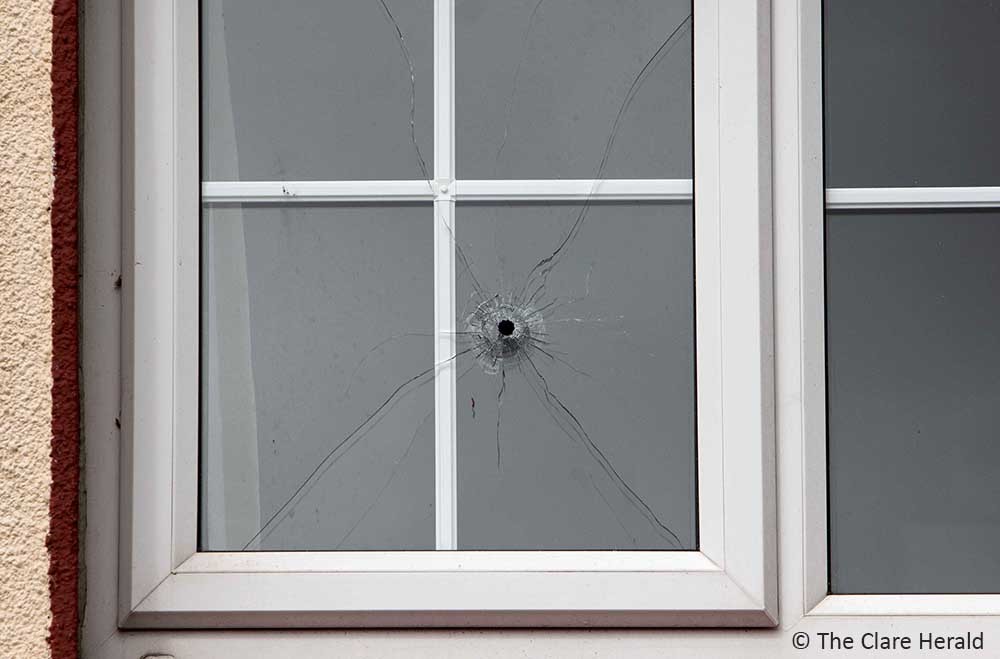 A young mother has spoken of how a bullet narrowly missed her partner after their home was targeted in an early morning gun attack in Co Clare.
The couple's three-year-old son was sleeping in a room at the rear of the house at the time but was unharmed and not even awoken by drama.
Gardaí are satisfied there was no reason the family should be targeted while the couple say they knew immediately it was the wrong house that was attacked.
The incident happened at around 1.30am on Sunday at the house in St Joseph's Terrace, Clarecastle about three kilometres from Ennis. The woman, who did not want to be identified, was tidying up in the kitchen when she heard two bangs. Her partner was in bed at the time while their young son was sleeping in another room.
"I knew they were gunshots but didn't realise it was our house that was hit," she said. "My partner thought it was a stone that hit the window. He ran down the stairs and we both went outside. It was only them we realised the house had been shot at and that it was a bullet that went through the bedroom window," she added.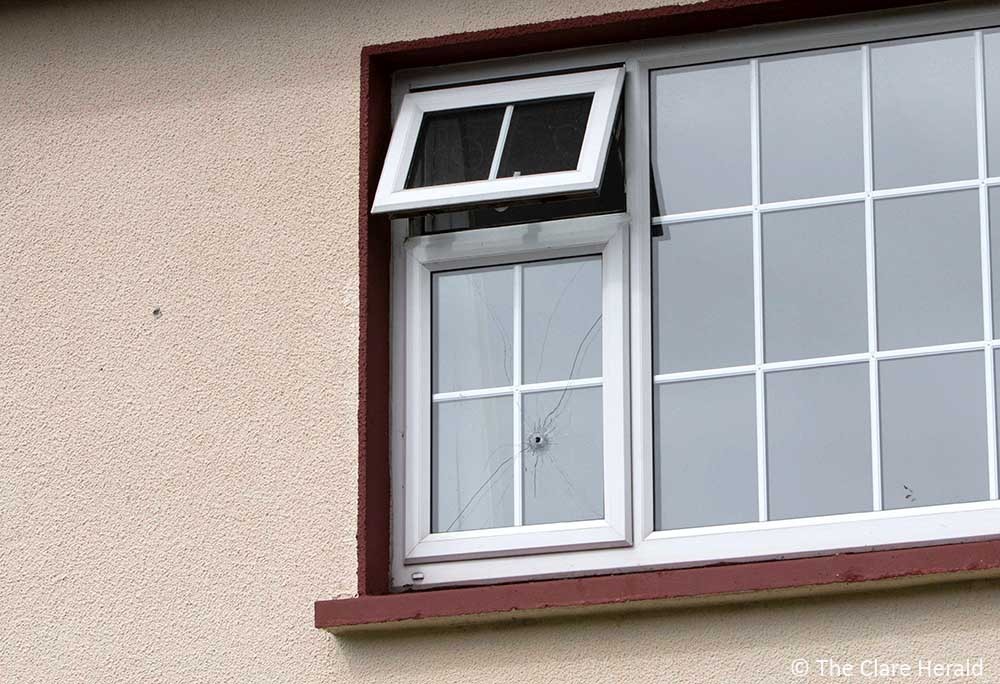 Two shots were fired at the property with one bullet striking the wall outside while another entered the bedroom and lodged in a wardrobe just inches from the man's head.
"If my partner had lifted his head to look out the window at the time he'd have been killed or if I had walked into the bedroom, I would have been killed. We are just glad that our little boy wasn't harmed," she added.
A car was heard speeding away from the scene immediately after the incident while Gardaí including armed detectives arrived at the scene within minutes.
"I heard a car drive off and we just called the guards who arrived very quickly. Our neighbours were very good as well. We knew straight away it was the wrong house they got. We didn't even have to second-guess ourselves. This has been my partner's family home for forty years and there's never been anything like this here before," the woman added.
"I was scared when it happened but I'm not afraid that it will happen again because we know they, whoever they are, got the wrong house. We are just glad that our little boy wasn't harmed thank God," she said.
A Garda spokeswoman said: "Thankfully nobody was injured in this incident but it was very traumatic for the family who are an innocent party and there is no reason why this occurred or why they were targeted."
"We are appealing to anybody who may have heard or seen anything in the Clarecastle area early on Sunday morning or has any information, to contact Ennis Garda Station on 065 6848100 or the Garda confidential line on 1800 666111," the spokeswoman added.