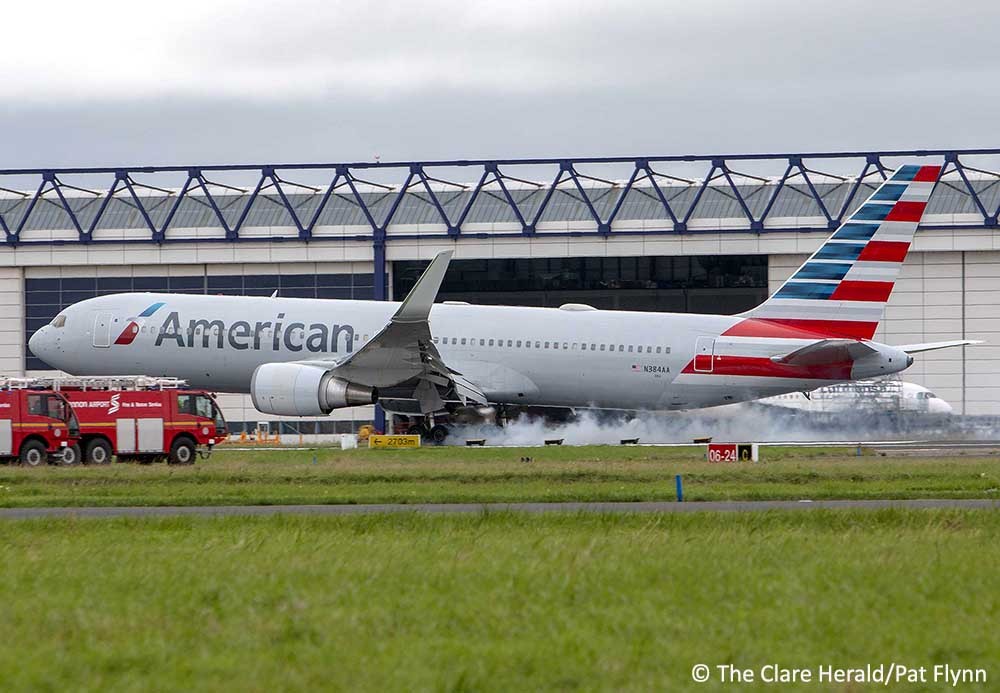 Update:
7.15pm – A fleet of ambulances and rapid response vehicles left the airport two hours after the flight first landed.
A number of flight attendants and passengers were assessed however the airline has confirmed that no one required to be transported to hospital.
The flight was later cancelled so that engineers could carry out checks on the aircraft. The passengers were sent to local hotels for the night.
The flight is due to continue its journey on Tuesday.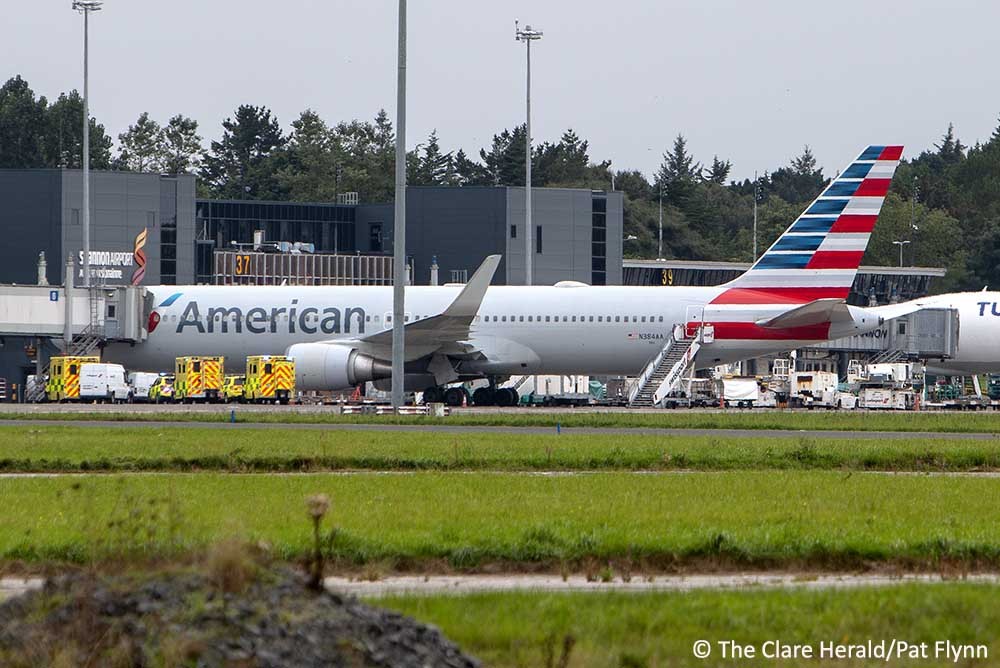 Earlier: A transatlantic jet has diverted to Shannon Airport after a number of passengers and cabin crew complained of feeling unwell.
It's understood that an odour on board the aircraft caused several people to vomit while others also complained of feeling generally unwell.
The American Airlines flight was en route from Madrid in Spain to New York in the US at the time. There were 159 passengers and 11 crew on board.
The Boeing 767-300 jet was off the south coast when the crew declared an emergency and requested clearance to divert to Shannon. The flight was about 90 minutes into its transatlantic crossing at the time.
It's understood that a number of flight attendants and passengers have complained of feeling unwell after an odour was detected on board. It's also believed that the flight crew donned their oxygen masks as a precaution.
A number of HSE ambulances and local authority fire crews were sent to Shannon in support of the airport's own fire and rescue service.
Units of the fire brigade from Shannon Town were mobilised to the airport while additional crews from Ennis, usually sent to a holding point between Ennis and Shannon, were also sent directly to Shannon.
The flight touched down safely at 4.35pm and was met by airport fire crews who were requested to inspect the jet's undercarriage for any evidence of overheating following the emergency landing.
Once this had been completed, the aircraft taxied to the terminal where it was met by airport authorities and National Ambulance Service paramedics.
Shortly before landing the pilot confirmed that as many as six flight attendants had complained of feeling sick while some passengers were also said to have affected but not as seriously.
An American Airline spokesperson confirmed: "The flight diverted due to an odour in the cabin."