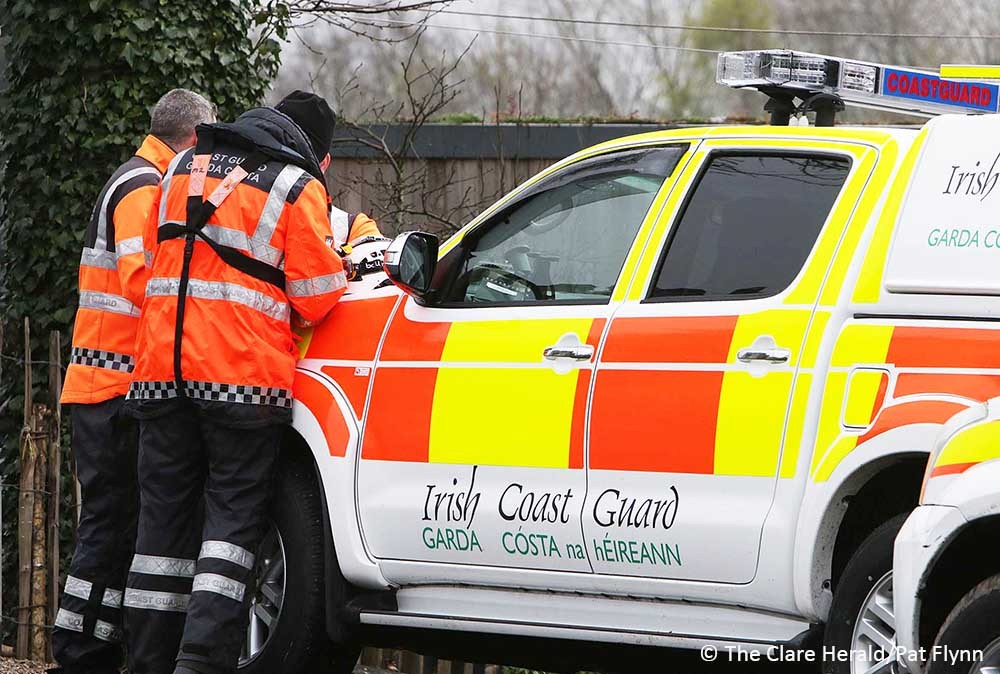 Two adults and two children had a lucky escape this afternoon after they were thrown from their power boat which had struck rocks on Lough Derg. 
The alarm was raised shortly after 1.00pm when the Irish Coast Guard was alerted by one of those on board the vessel which was reported to have run aground south of Terryglass Harbour on the Tipperary shore.
The man reported they had hit rocks and lost engine power. He also said there was a strong south westerly breeze pushing the vessel onto rocks.
The Killaloe unit of the Coast Guard was alerted and requested to proceed to the area and commence a search. A boat crew launched from Killaloe and raced to the scene while other volunteers travelled to the location by road.
On reaching the scene and locating the casualty vessel, the two adults and two children were transferred to the Coast Guard rescue boat. It was then the rescue team were made aware that all four occupants had been thrown from their vessel into the lake after they hit shallow water. They managed to climb back on board and use a mobile phone to raise the alarm.
All four were checked by Coast Guard first responders and it was found that the two children were showing signs of hypothermia. It was decided to alert the National Ambulance Service (NAS) and request paramedics to attend and assess all four casualties.
The four were wrapped in blankets and their vessel was taken on tow back to Terryglass where the Coast Guard land crew were waiting to assist. The casualties were transferred to a Coast Guard vehicle where they were kept warm until ambulance paramedics arrived. An ambulance and rapid response vehicle were sent to the scene.
After being thoroughly assessed by a NAS advanced paramedic, it was concluded that the four did not require any further medical attention. Once paramedics were satisfied that none of the four required hospital treatment they were transported back to their accommodation by the Coast Guard land crew and all units were stood down.
It's understood the four had been visiting the are and had taken a boat out for the afternoon.
The rescue operation was coordinated by watch officers at the Irish Coast Guard marine sub centre on Valentia Island in Kerry.