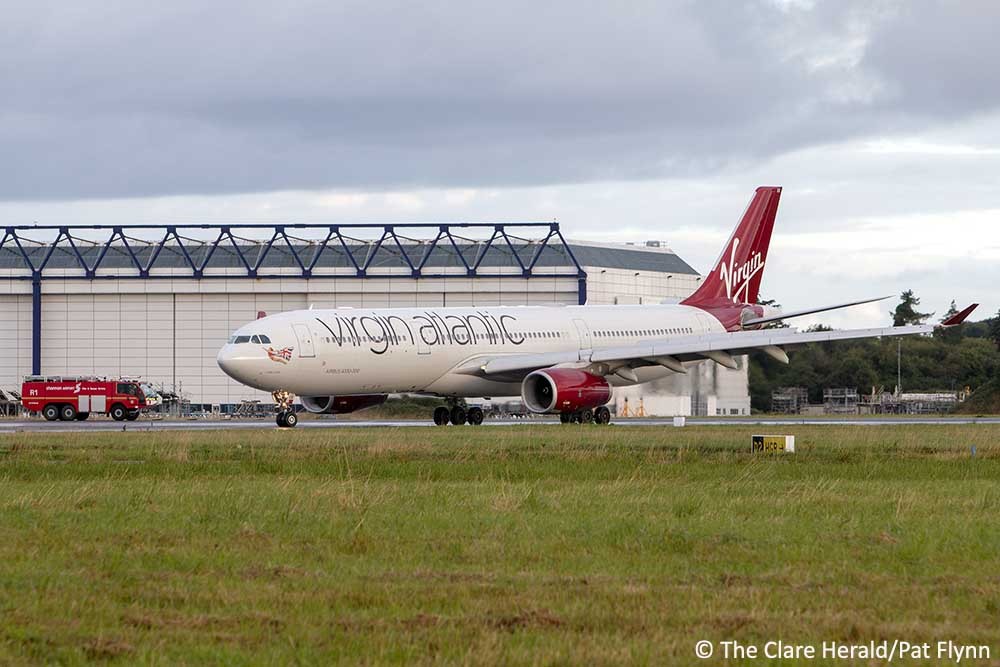 Update:
3.15pm – The passengers continued their journey on the replacement aircraft just after 3.00pm.
12.30pm – A number of passengers were assessed at the airport by paramedics.
The airline spokesman confirmed that an announcement was made at the airport to see whether any passengers wanted to see a paramedic.
She said: "Twelve people came forward and all of them then declined hospital treatment." It's understood the several more passengers later presented themselves to be assessed.
After all passengers had been cleared by medics, a fleet of ambulances and response cars left the airport at midday after being officially stood down.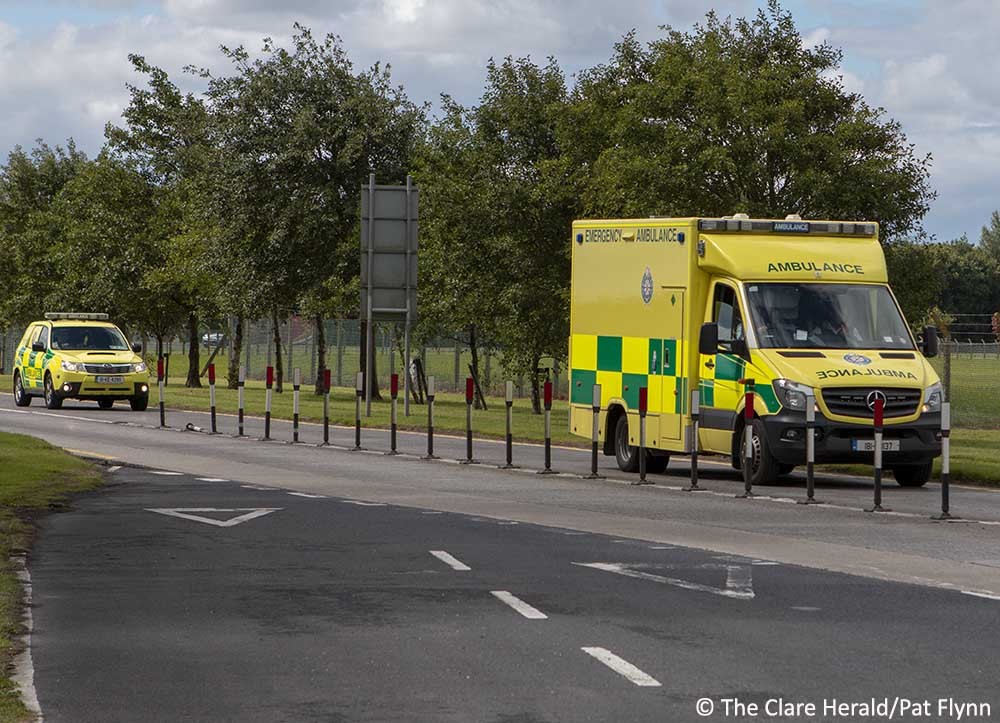 Earlier: A transatlantic flight has made an emergency landing at Shannon Airport this morning after the crew reported they had smoke on board.
Virgin Atlantic flight VS-50A was travelling from Orlando, Florida in the US to Gatwick Airport in England at the time. There were 207 passengers and crew on board.
The Airbus A330-300 jet was about an hour west of Ireland when the crew declared a MayDay and requested permission to divert to Shannon.
In the meantime, authorities at Shannon implemented an emergency plan which involved alerting the local authority fire service, HSE and Gardaí.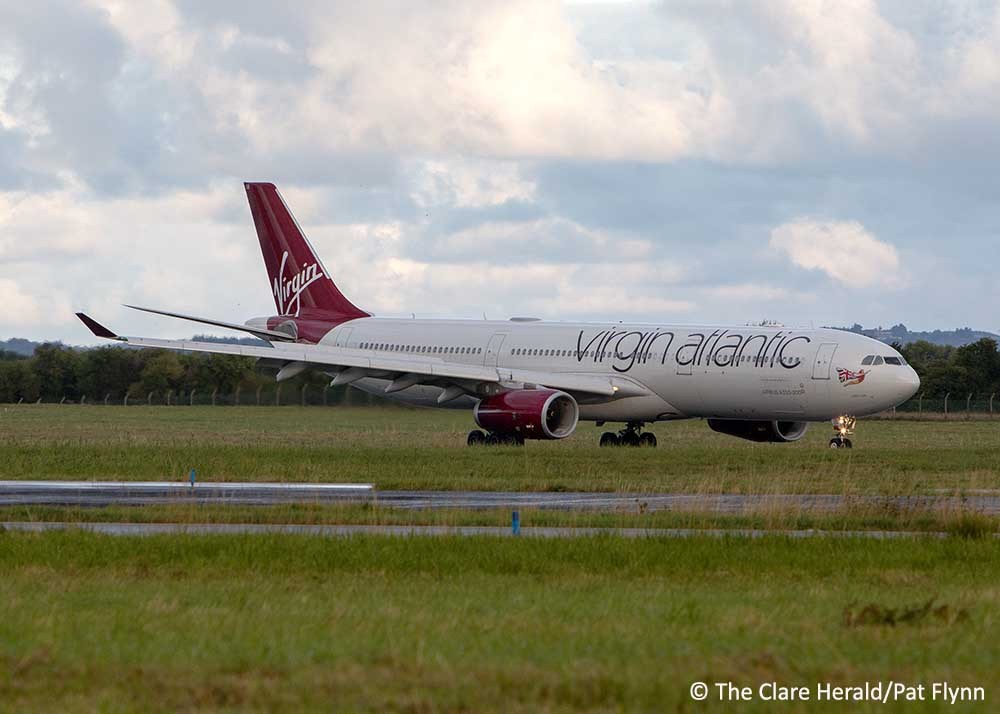 Units of the fire brigade from Shannon Town were sent to the airport while two additional appliances from Ennis were mobilised to a designated holding point off the M18 near Dromoland. A number National Ambulance Service resources and Garda units also attended at the airport.
The flight landed safely at 7.21am and taxied to the terminal building accompanied by emergency vehicles.
The over 200 passengers were disembarked and taken to the airport's transit lounge where they will await the arrival of a replacement aircraft which is expected later today.
Fire crews later boarded the aircraft to carry out an inspection while engineers were also called to check the jet for the source of the smoke
An airline spokeswoman said: "Our flight diverted to Shannon as a precautionary measure after reports of smoke onboard. The safety of our customers and crew is always our top priority and we're now doing all we can to get our customers to their final destination as quickly as possible. We'd like to apologise to our customers for the disruption to their journey and thank them for their patience."