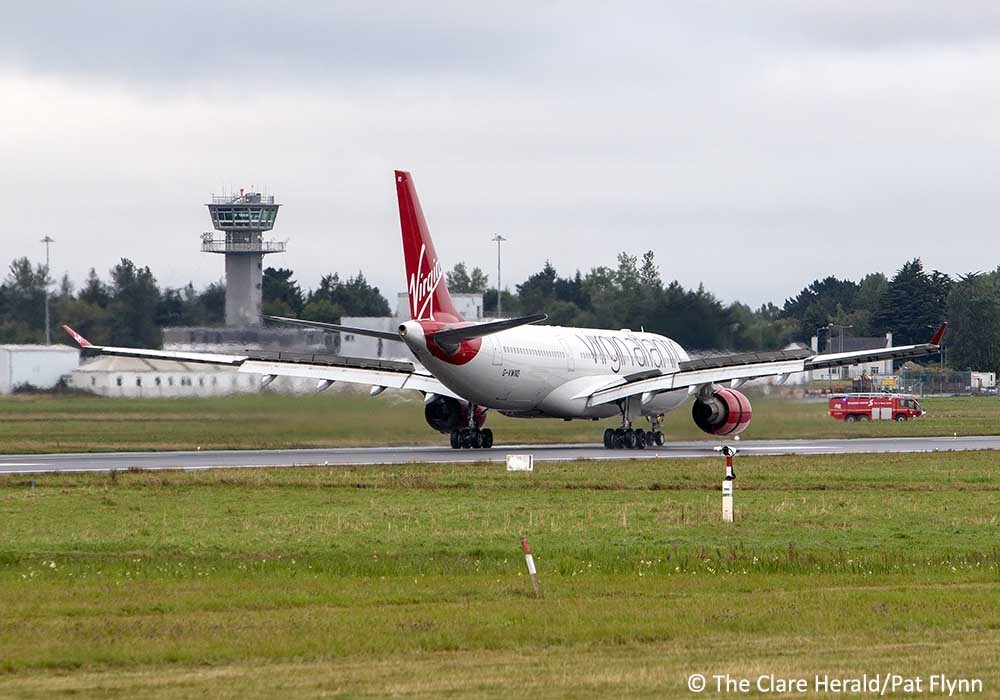 A transatlantic jet diverted to Shannon Airport this morning after a smoke alarm was activated in a cargo hold.
It was the third diversion to Shannon in as many days and the second by the same airline in less than a week.
Virgin Atlantic Airways flight VS-34 was travelling from Antigua in the Caribbean to Gatwick Airport in England when the crew declared an emergency at around 8.00am.
The pilot opted to divert to Shannon after reporting a fire indication in one of the jet's cargo holds. There were 274 passengers and a crew of 13 on board.
The Airbus A330-200 rerouted to Shannon where it landed safely at 8.36am. The flight was met by airport fire and rescue crews who accompanied the jet as it taxied to the terminal. Fire officers carried out an examination of the aircraft to see whether there was any sign of smoke.
Fire crews were stood about shortly after 9.00am and it's understood that no sign of fire or smoke was found. It's now believed the fire indication was a false alarm.
An airline spokeswoman confirmed the flight diverted to Shannon "as a precautionary measure due to a minor technical issue." The airline says it's working to get passengers onto their destination as soon as possible.
Last Friday, another Virgin Atlantic Airways Airbus A330 diverted to Shannon after smoke was reported in the cockpit.
This mornings diversion was also the third at Shannon in as many days.
On Monday a British Airways flight diverted with an ill passenger while yesterday, an Air Transat jet made an unscheduled stop at the airport with another sick traveller.
With the longest airport in Ireland, Shannon is the State's busiest airport for emergency diversions and other unscheduled landings of which, the airport handed 113 in 2017.