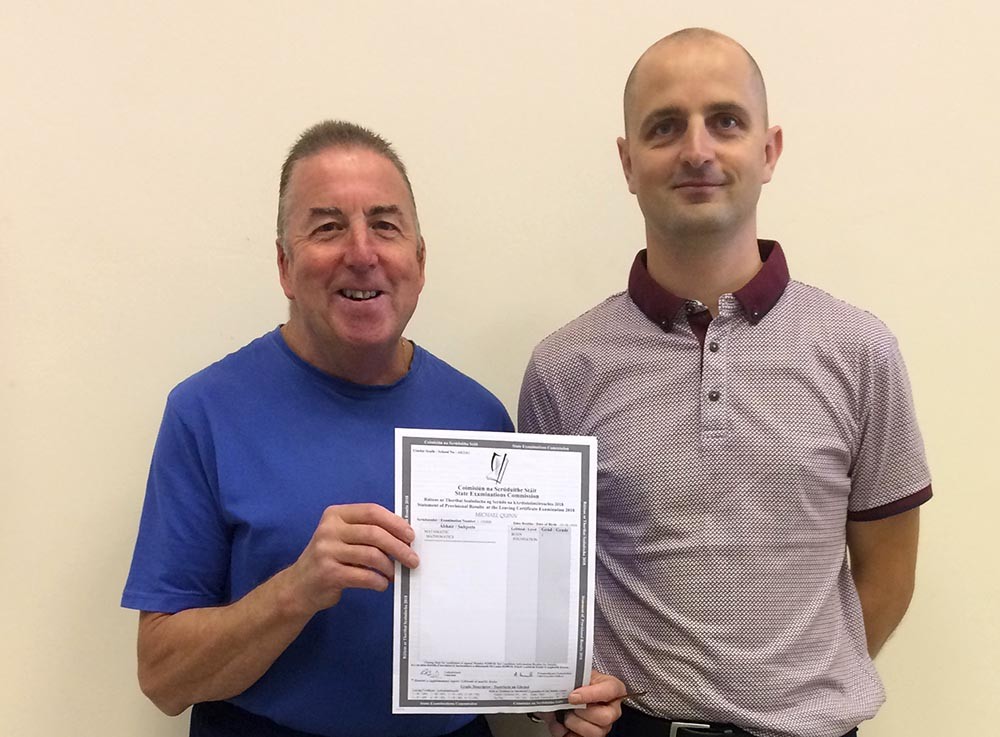 For adults interested in undertaking a Leaving Cert programme in subjects such as Maths, English, History or Geography, the Back To Education Initiative will host information sessions this coming week.
The events will be held at the Further Education and Training Centre campus at Clonroad, Ennis on Monday  September 3rd at 7:30pm and at its Brú Na Sionna Campus in Shannon on Tuesday September 4th at 7:30pm.
The BTEI has been delivering a Leaving Certificate programme for adults throughout the county for over 10 years. Since then, over 200 students  from areas Kilrush, Shannon, Scariff and Ennis would have sat their exam. Last June students from Ennis and Shannon undertook their exams in English, Maths and History.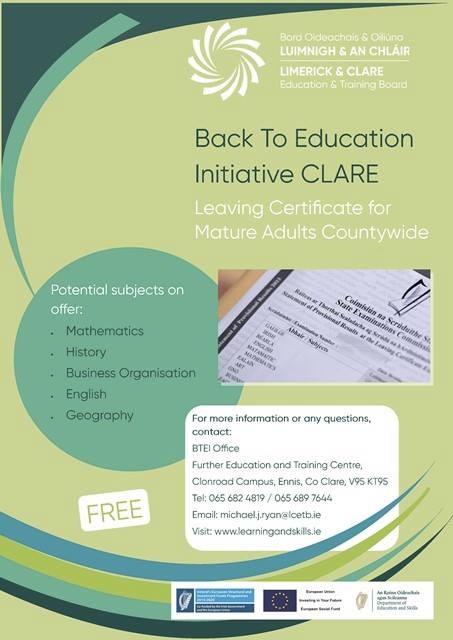 All student received excellent results. Students have the option of studying for one or more subjects over 1 or a number of years. Students usually attend 2 classes a week of 2 hours duration per subject and fully supported by the tutors and staff, including the Clare Adult Education Guidance service, at the centres where they are studying.
All Leaving Cert courses under the Back To Education Initiative Courses are free. The Back To Education Initiative is co-funded by the Irish Government and European Union through European Social Fund (ESF)​ Programme for Employability, Inclusion and Learning 2014-2020.
For further information, contact the BTEI office on 065 6824819.