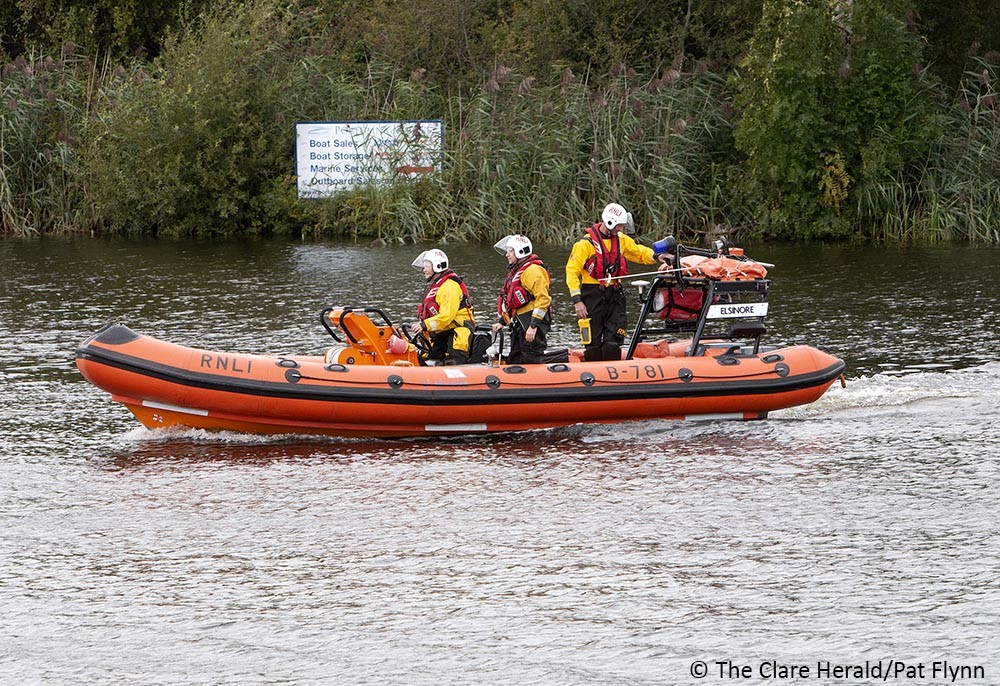 The Lough Derg RNLI lifeboat was called out to assist four people after their boat ran aground on the River Shannon this afternoon.
The alarm was raised at around 1.00pm following a report that a 28ft vessel had taken wrong turn in the river above Victoria Lock in Co Offaly.
As the rescue crew made their way towards Portumna, the service's Deputy Launching Authority at the lifeboat station in Dromineer contacted the Bridge Controller at Portumna to ask him to open the bridge to permit the lifeboat up the river.
The called lock keepers at Victoria Lock were also alerted and advised that the lifeboat would need to use the facility
The lifeboat crew arrived on scene at 2.11pm and located the casualty vessel in shallow water. The lifeboat approached with caution, taking frequent soundings and visual assessment of water depth.
Those on board the boat were found to be safe and unharmed but did not have lifejackets with them. The lifeboat supplied casualty lifejackets and asked all but the skipper to remain below deck.
The skipper had dropped anchor as there was a strong flow and a strong combined with wind at the location. Winds at the time were west-southwesterly, Force 4/5, gusting 5/6, rain showers, otherwise visibility very good.
The casualty vessel had sustained damage to its propellers and drive, but was not holed.
With an RNLI crew member on board, the lifeboat took the casualty vessel under tow and made way back to the main navigation channel. The lifeboat towed the vessel to Shamrock Marina at Banagher, the closest safe harbour and where the vessel had a mooring. The vessel was safely tied alongside by 4.00pm.
Deputy Launching Authority at Lough Derg Lifeboat Station Peter Kennedy said: "We always advises boat owners to carry lifejackets on board sufficient for every passenger. They should also carry up to date charts and familiarise themselves with the buoyage on the Shannon."
For more information on Lough Derg RNLI, visit their Facebook page.