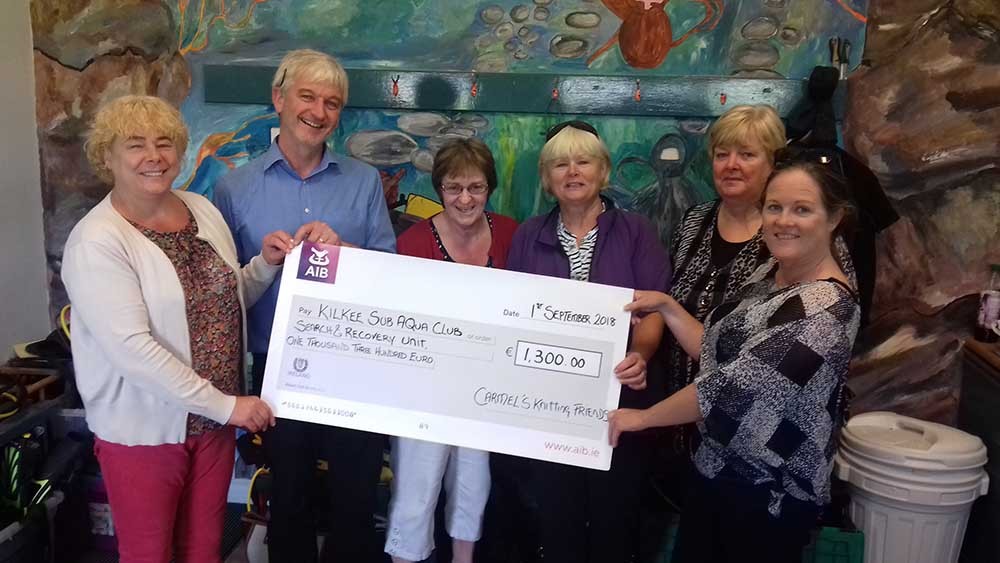 Kilkee Sub Aqua Club has received a cheque for €1,300 from a group of women following their fundraising activities.
From hard work, enthusiasm and friendship an idea spawned into a genuine charitable activity. Four amazing people unified by a common goal and a skillset put into practice by knitting Christmas Cribs.
The cribs were in such demand with everyone, family and friends the ladies had to create more based on the high interest. Carmel Mulvhill and friends raised a staggering €1,300 which they kindly donated to Kilkee sub aqua search & recovery unit.
Kilkee SubAqua's Search & Recovery unit would like to say thank you to the four ladies and their dedicated hard work and generosity.
"We are honoured and humbled by this donation and will use the funds to purchase, service vital equipment and continue to keep our divers equipped and trained to the highest standards," a spokesperson said.
Kilkee SAC has a specialist volunteer unit that carries out Search & Recovery activities in conjunction with the local Coast Guard and the other diving clubs in the region and nationally. They undergo specialised training and use specialised equipment therefore a lot of fundraising is required to ensure that the highest standards are maintained.