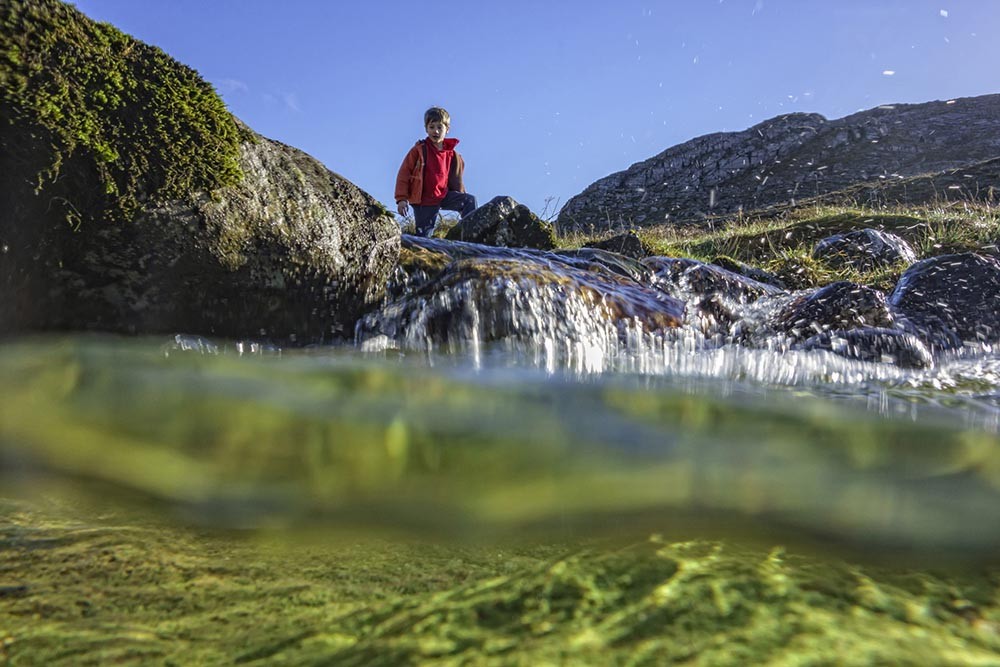 Five North Clare schools and Lisdoonvarna Fáilte are participating in a Clare County Council Greener Clare initiative focusing on the aquatic and biodiversity resources of the Aille and Caher river Catchments.
Utilising the award-winning 'StreamScapes' programme, Clare County Council and the Cork-based Coomhola Salmon Trust will host a series of field studies and theory sessions, backed up by a dedicated local environmental booklet that will be widely and freely distributed throughout the community.
This initiative will be building on the successes of the Uisce Aille Programme developed under the Geopark Life Project.
Eamon Doyle, Geologist, Clare County Council, explained that working with Dr. Tiernan Henry of the Earth and Ocean Sciences Department and Dr. Gesche Kindermann of the Centre for Environmental Science in NUI Galway the Geopark Life Project undertook a project with the transition year students of Mary Immaculate Secondary School Lisdoonvarna that looked at the integrated management of their local water.
The transition year students named their project Uisce Aille and explored and mapped the natural and built environment underlying the Aille River Catchment. The programme was delivered by Gráinne Barron an MSc research student at NUIG and we are delighted that Grainne will be delivering this Streamscapes programme in conjunction with Clare County Council and the Cork-based Coomhola Salmon Trust.
Students from the five participating schools, namely Doolin NS, Kilshanny NS, Fanore NS, St. Enda's National School, Lisdoonvarna and Mary Immaculate Secondary School, Lisdoonvarna will be engaged in catchment studies and project work.
"In hosting this programme, Clare County Council is giving people in the vicinity of the opportunity to learn about the important links between high status local water quality and human health, thriving socio-economy and biodiversity," explained Karen Foley, Environmental Awareness Officer, Clare County Council.
She added, "We are excited to be producing this programme and encourage people to engage. We would like to invite people to join us at the Lisdoonvarna Spa Wells on Thursday 4th October 2018 at 5pm. You can register to participate in this free programme by emailing greenerclare@clarecoco.ie or by phoning us at 065 6846331."
"It is an entirely achievable goal to have flourishing agriculture, forestry and industry, and still conserve our local water quality and a rich biodiversity, which also drives tourism and other economic engines," says Mark Boyden, StreamScapes Project Director of Coomhola Salmon Trust.
"The twin keys to unlocking this potential involve awareness of the bounty that clean waters support, and the 'best-practices' which can minimise our impacts. At the heart of the methodology is a celebration of local assets; aquatic, agricultural, biodiversity, heritage and culture," he added.
Mr. Boyden continued, "By engaging with a small critical mass of local population we hope to build a currency of these issues, leading to not only the conservation of local water quality but wider benefits for local communities."