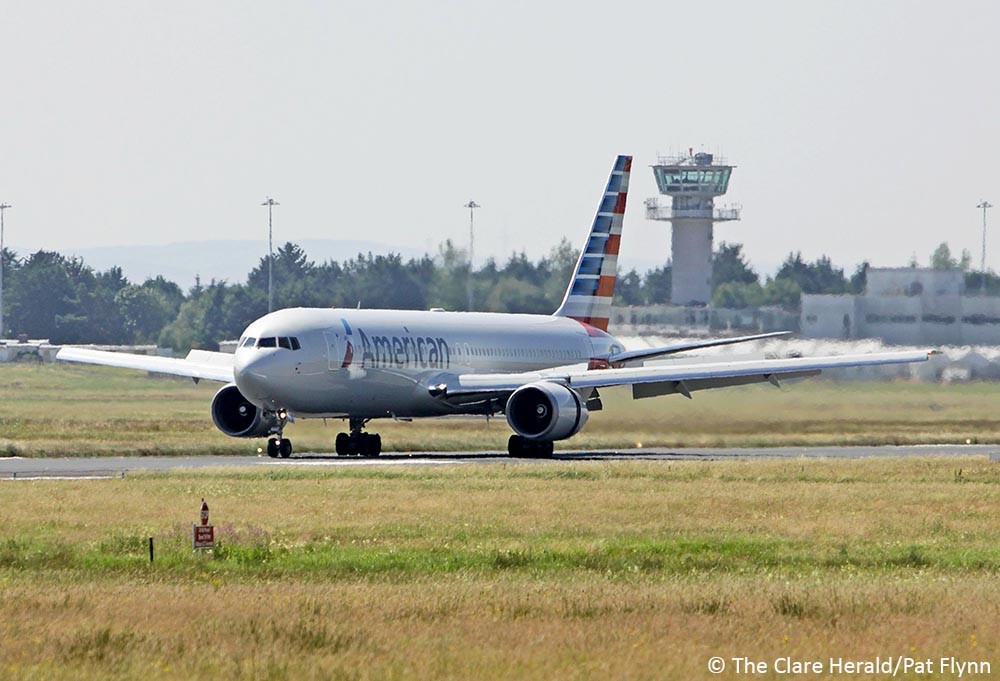 A US-bound flight has made an emergency landing at Shannon Airport this afternoon after a passenger fell ill over the Atlantic.
American Airlines flight AA-203 was travelling from Amsterdam in The Netherlands to Philadelphia in the US at the time.
The flight was about three hours into its journey when the crew declared an emergency and turned around over the Atlantic southwest of Ireland. The crew reported they had an ill passenger on board and wished to divert to Shannon to seek medical attention.
The Boeing 767-300 jet landed safely at 2.50pm and was met by airport fire crews.
The aircraft taxied directly to the terminal where ambulance paramedics were waiting. The passenger was removed to University Hospital Limerick for treatment.
The airline confirmed: "Flight AA203 from Amsterdam to Philadelphia divert to Shannon due to an ill passenger."
The flight was later cancelled.
American Airlines said: "Due to the crew timing out after the medical diversion, the flight will now depart on Friday, September 28. All passengers were placed in local hotels.
The flight will continue the journey tomorrow as flight AA-9240.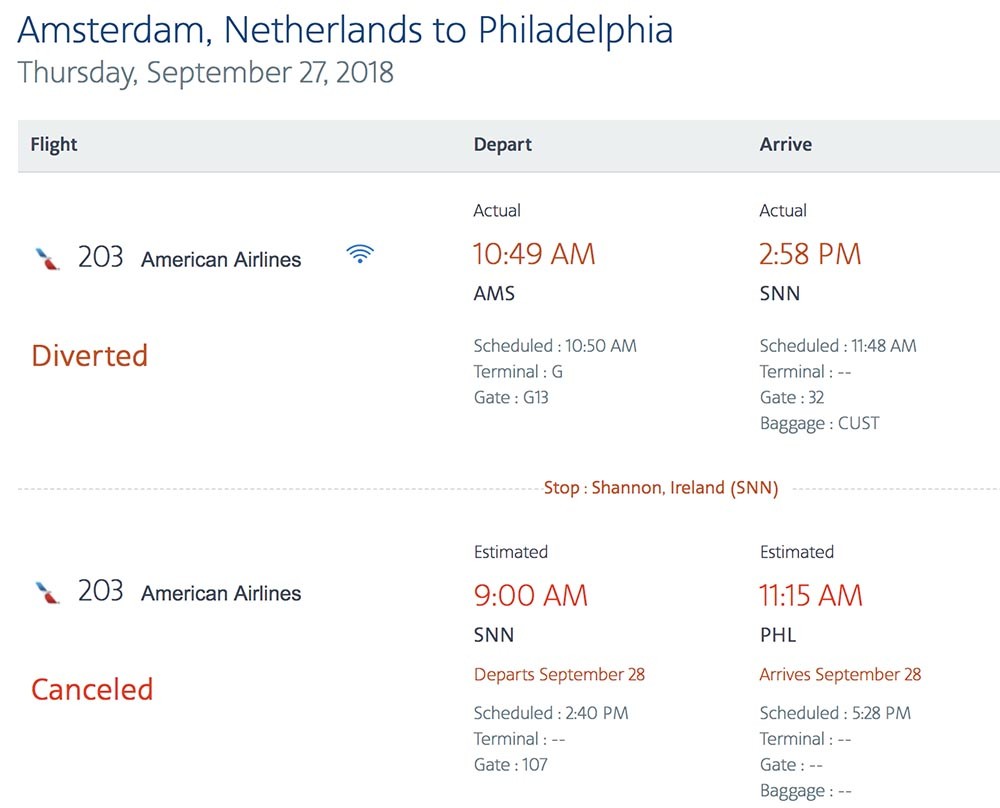 Yesterday, an American Airlines flight from London to the US diverted to Dublin after the crew declared an emergency reporting an engine fire indication.
The 209 passengers were booked on alternative flights while the aircraft was grounded for inspection. It's understood that the fire indication was a false alarm.