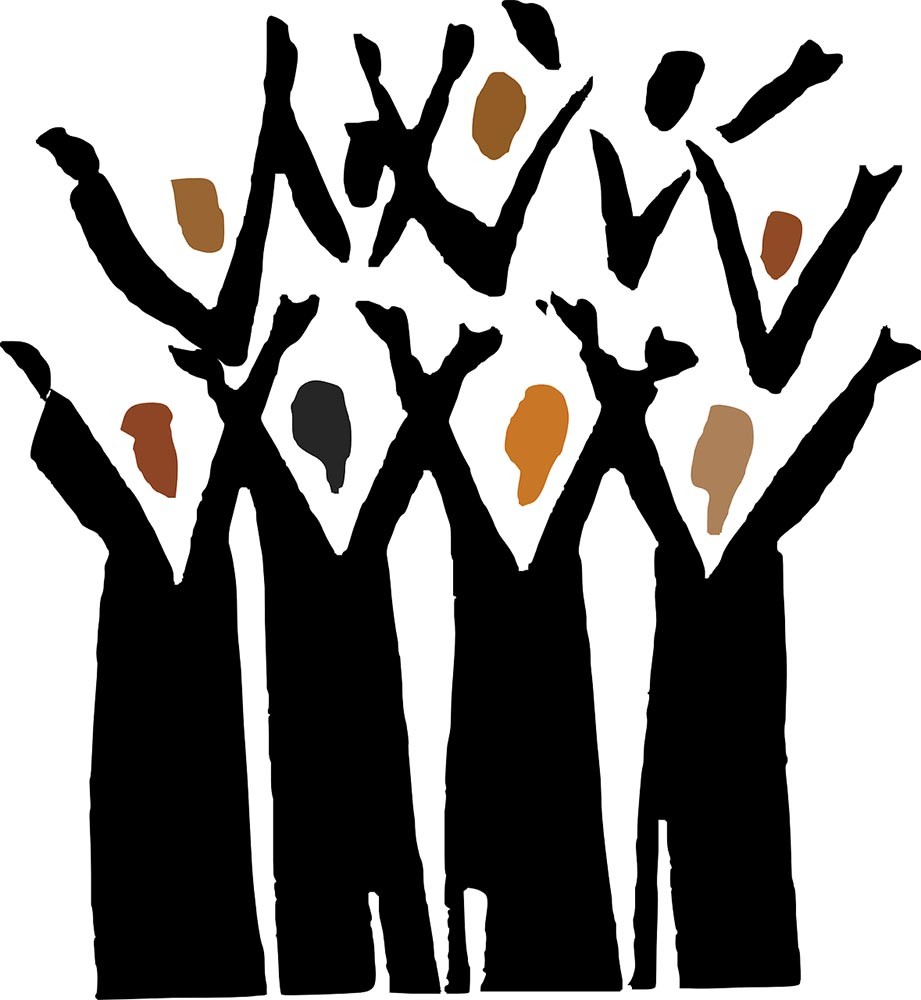 The Really Truly Joyful Ennis Gospel Choir are bringing music right back into the heart of Ennis Town having recently moved their rehearsal space to the  Ennis Community Centre in Chapel Lane and they want YOU to join their ranks.
Known more recently for the Chapel Lane Market on a Saturday, it is easy to forget the history of the beautiful buildings which line the Chapel Land walkway. Hidden away on this little street, the community centre is in fact the original Chapel which gives the street its name.
If you take a step back and to gaze at this beautiful building you will see that it is indeed a freestanding barn-style, gable fronted former Roman Catholic Church. Founded in 1735 the chapel was used until 1842. In 1980 the chapel was refurbished and began its new role as a bustling community hall.
This September the Really Truly Joyful Ennis Gospel Choir are delighted to have secured the Chapel as their rehearsal room.  The space is a joy to sing in. Retaining it's high ceilings and church acoustics the sound of voices reverberates once more, with plenty of room for the large choir. It really is an ideal location for the choir to come together.
The Ennis Gospel Choir is a non-audition, community based choir; open to anyone who has a love for music and wants to get involved with a group who are full of energy and enthusiasm for taking choral music and transferring it from notes on a page and bringing it out into the world. The choir sings a huge range of music from gospel staples to chart hits (both new and old), but always seeks to connect with their audiences to lift their spirits and brighten their day.
The choir has been bringing their joyful music to the people of Ennis for 15 years now and are constantly evolving and exploring new styles of music and ways of interacting with their audiences.  The choir has always had a huge level of community involvement regularly singing at events throughout the county and beyond.
The choir has also developed several successful and distinctive theatre shows throughout the years including A Gospel Experience, Gospel at the Movies and The Festival Tent which aimed to expand peoples perspectives on what a choir can be and how a choir can create a musical experience. This year the choir are developing a brand new show (it's still top secret!) which will stretch the choir even further and they want YOU to be part of it all.
The Really Truly Joyful Ennis Gospel Choir will be holding an open evening in their beautiful rehearsal space in Chapel Lane @ 7.30pm on Thursday the 27th of September.
There is an old Zimbabwean proverb that says 'If you can talk you can sing, if you can walk you can dance'.  The Really Truly Joyful Ennis Gospel Choir is the place to develop both of these skills.  The choir has an infectious energy and there is a real sense of camaraderie amongst the members.  Come along on Thursday evening and be part of the music and you will leave with a bounce in your step.
The New Member Open Night, will be held from 7.30 – 9.00 in Chapel Lane Community Centre.  We would love to see you!  Contact Fiona on 087 6886378 for further info or just come along!
Visit the website and Facebook pages.